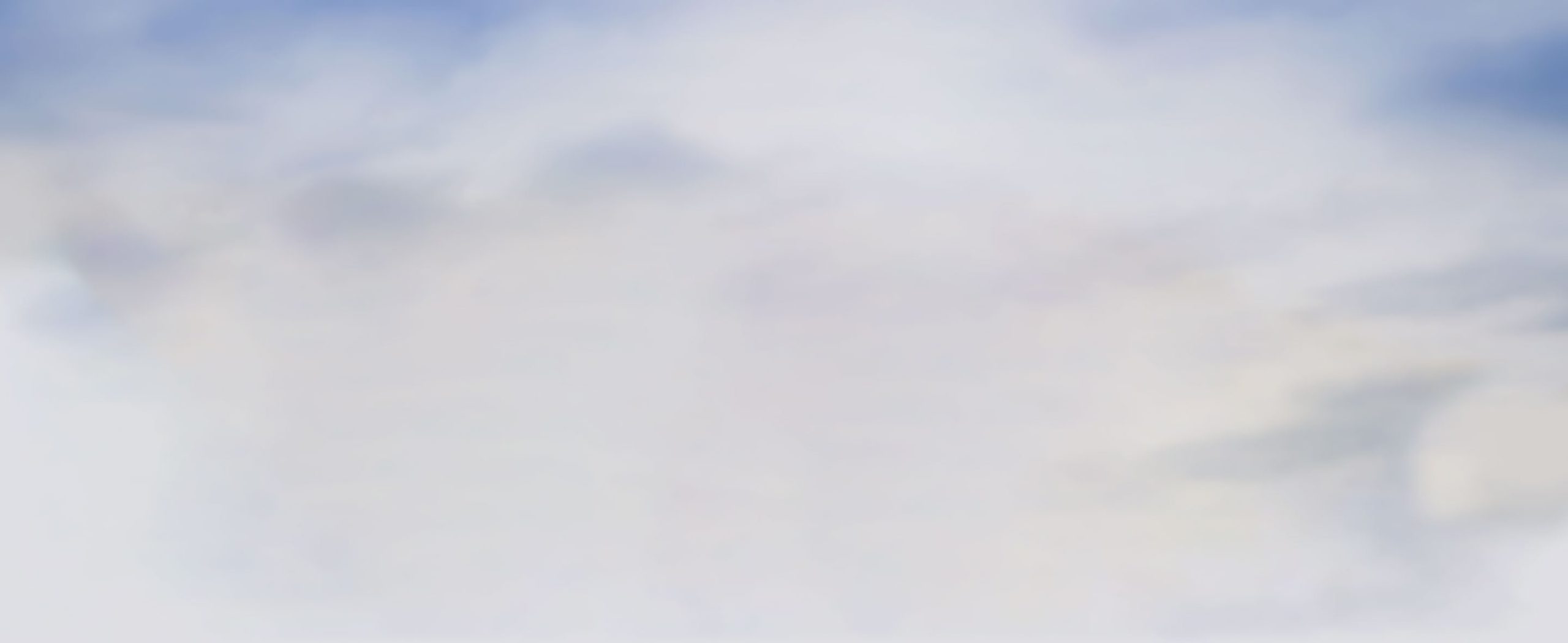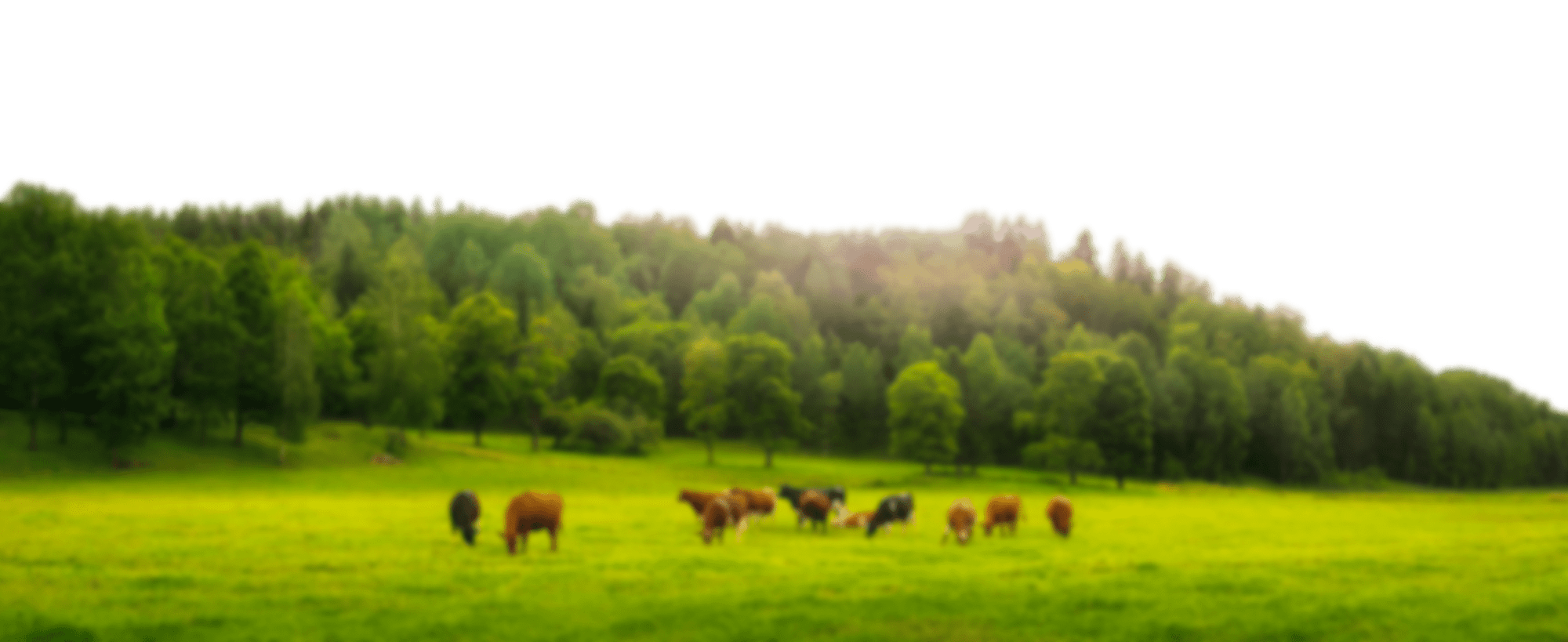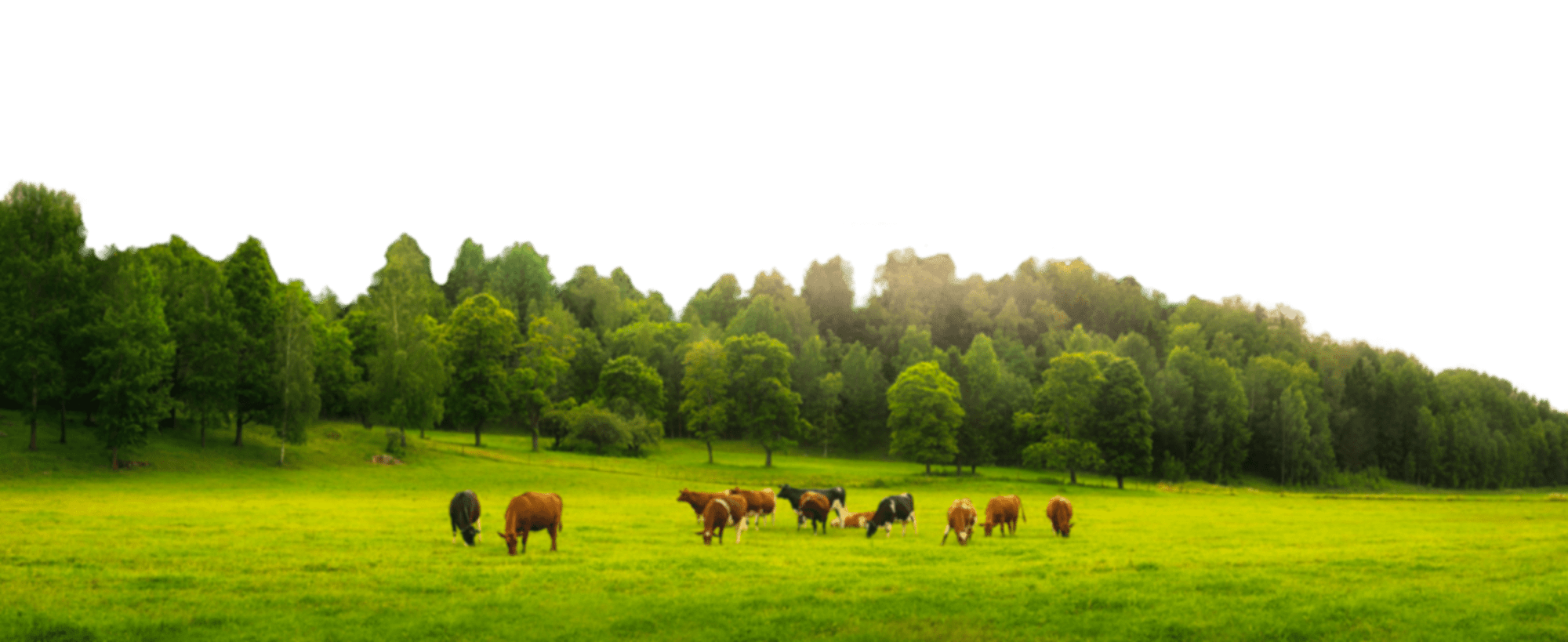 Responsibility &
Sustainability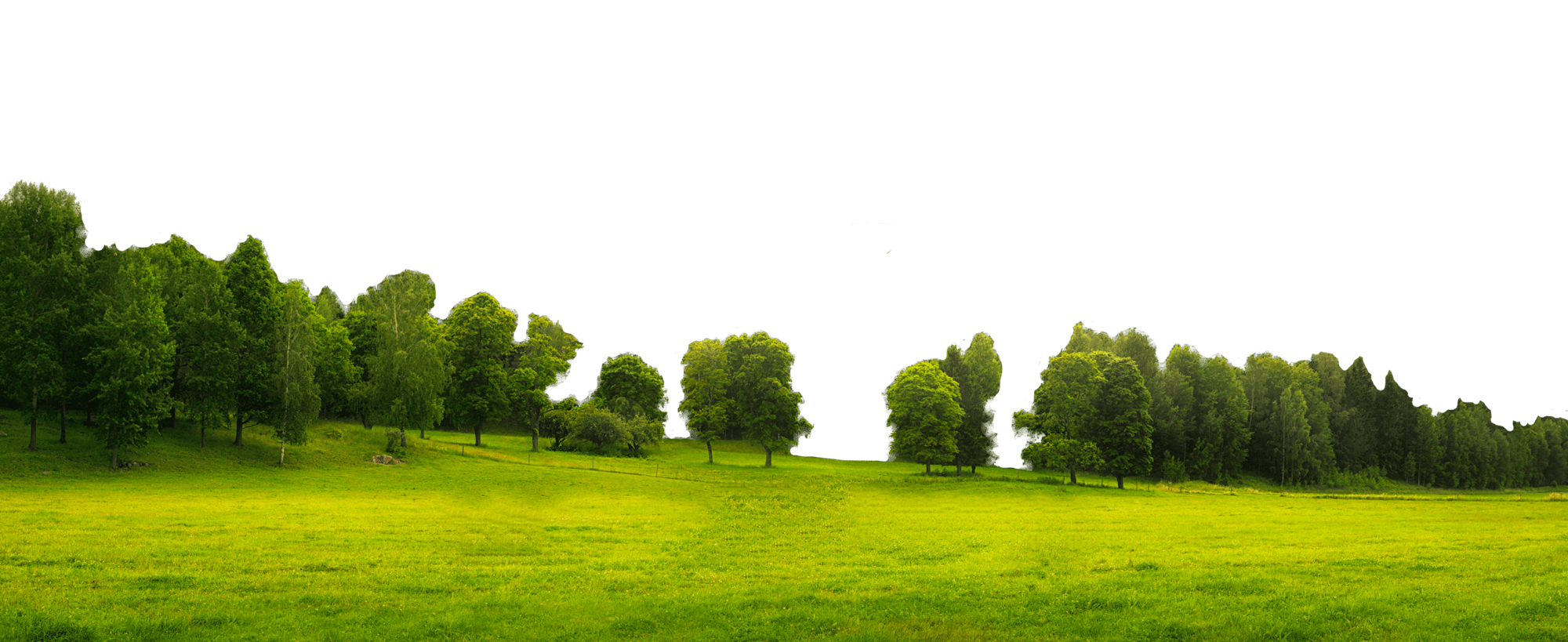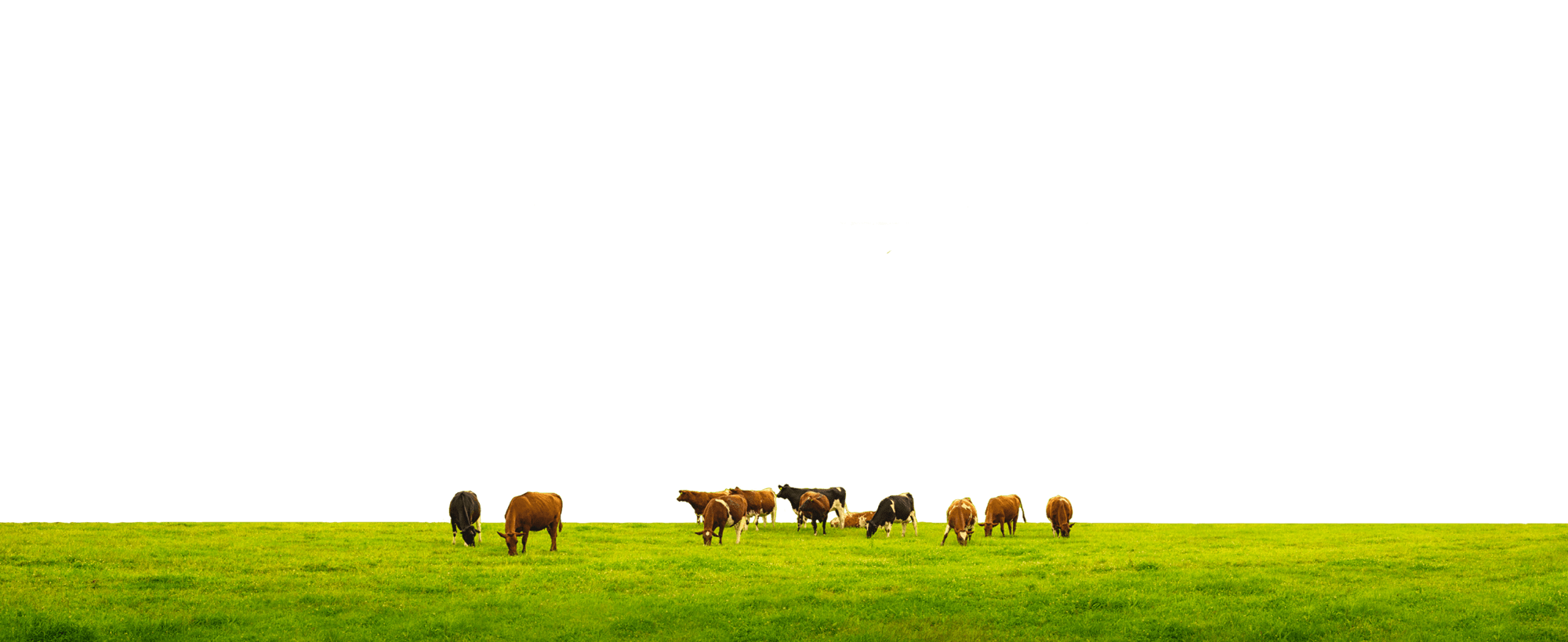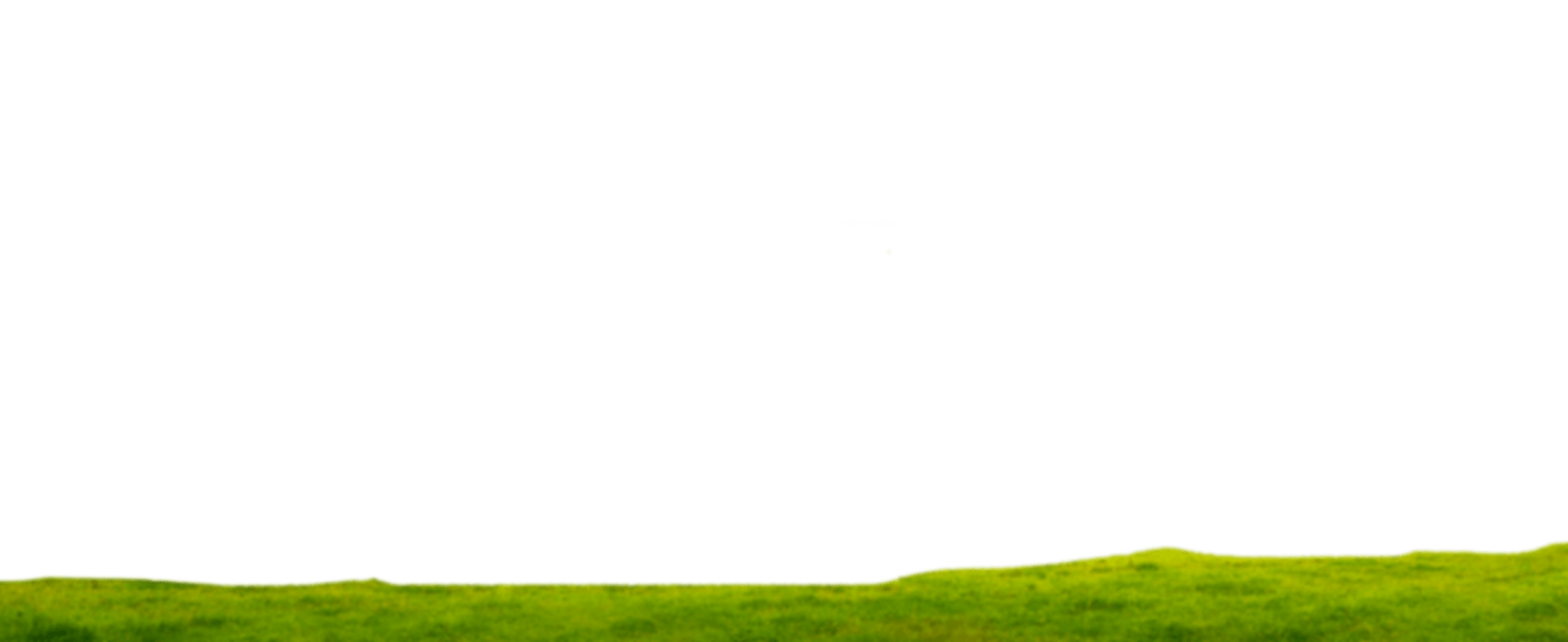 "Thinking and acting for sustainability is a strategic imperative for our business and part of our culture."
– Jean-Luc Bruandet

 
 President & Chief Executive Officer
A message from

Jean-Luc

Bruandet

,

President & Chief Executive Officer
Better Together for Profitable and Responsible Growth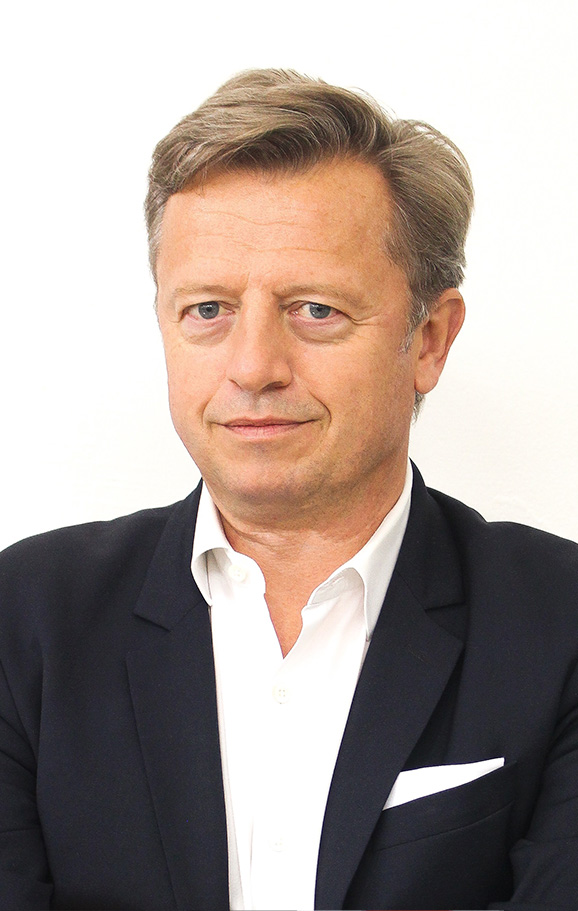 Sustainability is the critical challenge of our time. Global challenges of natural disasters, economic uncertainty and global conflicts continue to underscore its importance. Our company is navigating these challenges while following its mission of feeding people with healthy, nutritious and tasty products, steadfast in its commitment to sustainability and social responsibility.
We are proud to share our progress as we articulate our actions and improvement under four main pillars: Better for People, Better for Performance, Better for Planet and Better for Product. 
Last year saw the launch of our Diversity, Equity & Inclusion platform across the United States. This initiative represents the first foray in our ongoing journey as a socially responsible and sustainable company.

 

Similarly, we implemented the new annual Role Model rewards program to recognize our people who make a significant contribution to the company beyond their day-to-day work while upholding the Lactalis Group's Values of Ambition, Engagement with Simplicity.

 

As we encourage our employees to live a more sustainable life in and outside of their place of work, our teams embraced our World Cleanup Day initiative once again and helped beautify our communities by collecting thousands of pounds of garbage and waste near company sites across the country.

 

In 2022 our company made successful strides in reducing the environmental impact of shipping our products: by adding extra inventory on each truck, we were able to remove the equivalent of over 1,300 trucks from the road.
Changing regulations are prompting us to offer better packaging, which remains fundamental in preserving the quality, nutrition and food safety of our products. As we are taking the first steps towards a more circular economy, we are reducing all unnecessary packaging components wherever possible and introducing more recycled materials.
Globally, our sustainability efforts support Lactalis Group's global corporate social responsibility focused on People & Community, Authentic Products & Heritage, and Land & Resources. These areas are further championed by five key priorities of climate, animal welfare, packaging, water and biodiversity. Together, these priorities show that Lactalis American Group — and our industry — must positively continue to do its part by manufacturing healthy products that deliver great taste and nutritional value while minimizing their impact on the environment. 
As we are driving our business for successful growth, we recognize the impact our decisions make on people and communities. We will continue to use our dairy expertise to contribute to the long-term sustainability of our society and our planet. 
Respectfully yours,
Jean Luc Bruandet
President & Chief Executive Officer
Lactalis American Group
Agnès Baudet
Group General Manager for Quality & CSR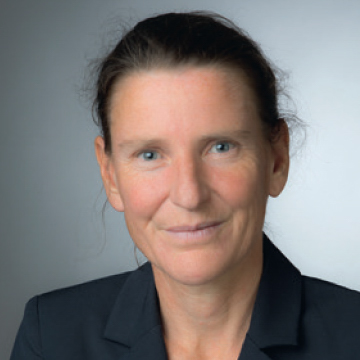 When Lactalis was created in 1933, there were approximately 2.5 billion people on Earth. In 2033, the centenary year of the Lactalis Group, there will be more than 8.5 billion of us, according to United Nations projections. Demographic changes will put significant pressure on the planet. Indeed, the Earth's resources and ability to provide food and energy, or to absorb waste and effluents, are limited. Especially since current economic practices are already putting certain ecosystems at risk. Every one of us, regardless of where we live, will undoubtedly have experienced natural disasters related to climate change in recent times. In 2022 for example, historic floods hit Pakistan and Australia, and an exceptional drought occurred in Europe, Brazil and China. The latest IPCC report, published in early 2023, once again warns us that the impacts of climate change will be greater than previously assessed and that vulnerable populations will be the worst affected. Companies therefore have a key role to play in reducing their impacts, and particularly in limiting climate change. Agrifood companies like ours, in particular, are facing a paradox: certain production factors, throughout our value chain, have a significant impact on climate change and are themselves impacted by these changes.
Take farming for example: our upstream dairy activity accounts for 80% of our carbon footprint, and is itself also affected by the consequences of climate change. Recently, the reduction in the availability of feed for the herds has led to an increase in costs for farms and a downward trend in production. We therefore have a responsibility as well as a role to play. We must accelerate the transition of our models, and the Group's global dimension is an opportunity for us to do so: our ripple effect allows us to explore and replicate solutions locally and quickly. The Group has made commitments and designed roadmaps on clear priorities: the climate, packaging circularity, and animal welfare, another important topic for our sectors. Our teams and the Company's management are determined to continue integrating CSR into the Group's strategy for profitable and responsible growth. It is essential to strike a balance between our economic results, our social commitments to employees and the communities in which we operate, and the protection of the planet. This is the guarantee of the Company's sustainability, in line with our mission and values.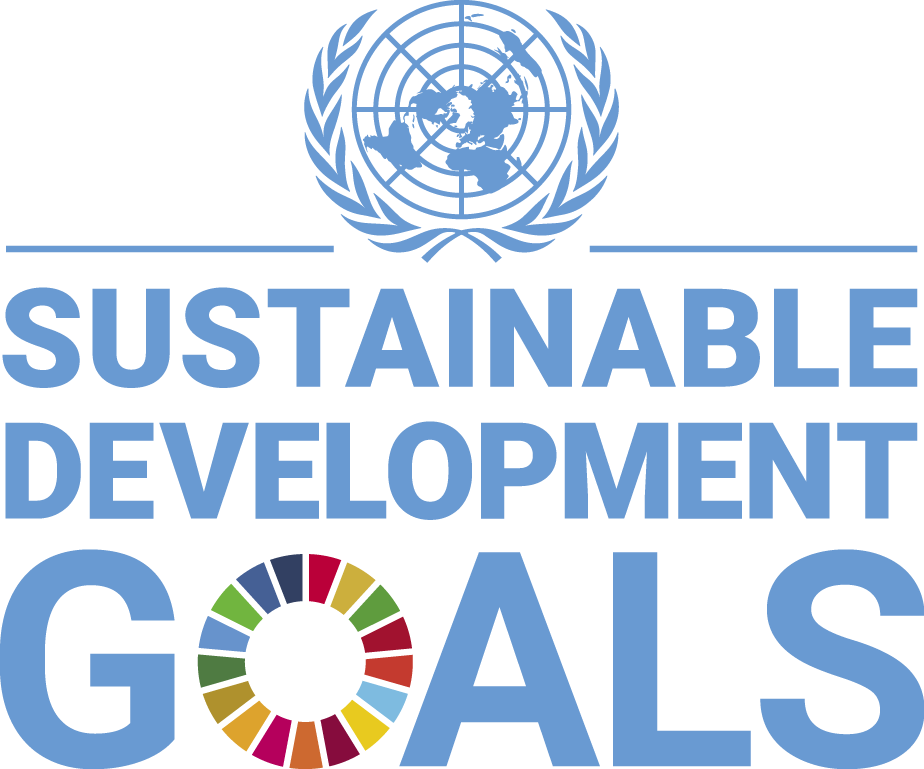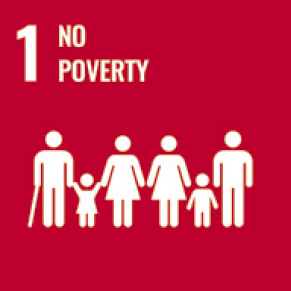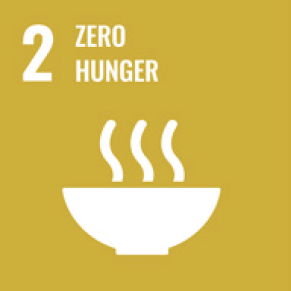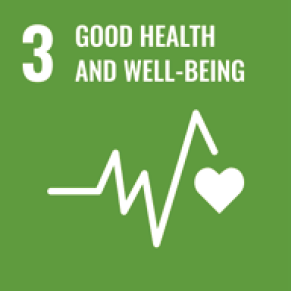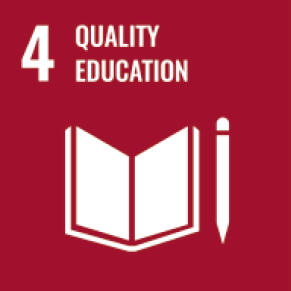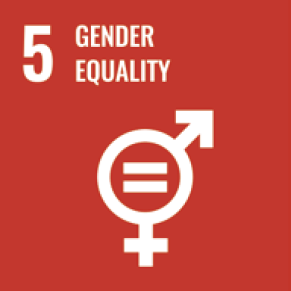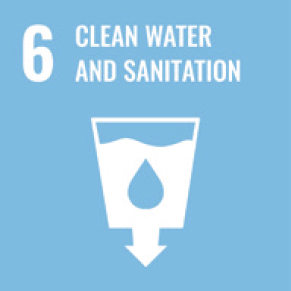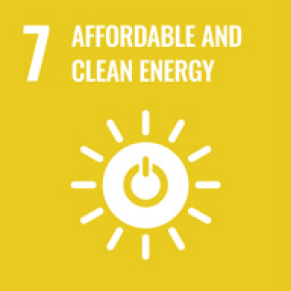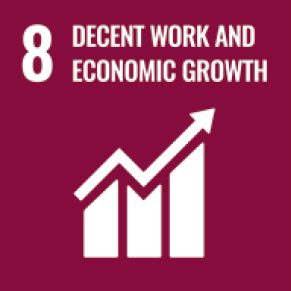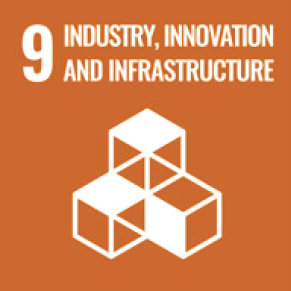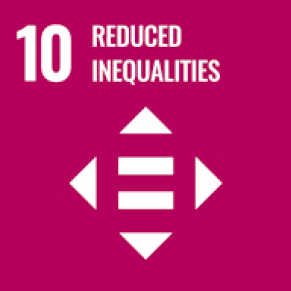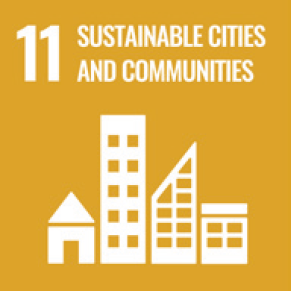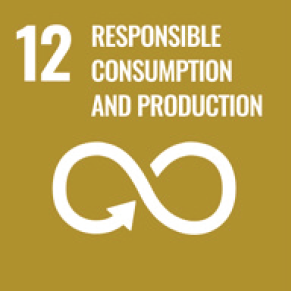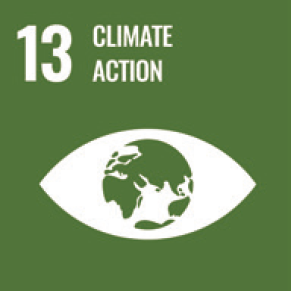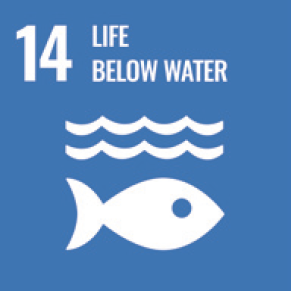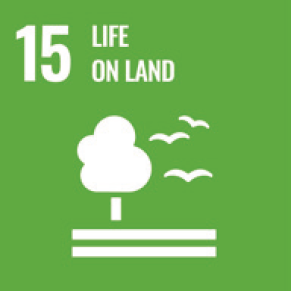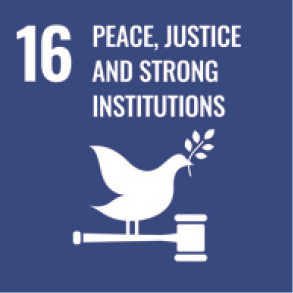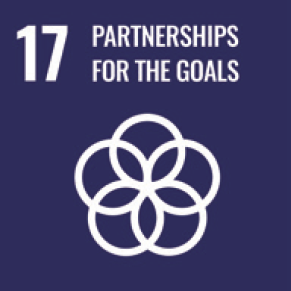 Lactalis Group
Lactalis American Group is a subsidiary of Lactalis Group, the world's largest dairy group and a French-family business founded in 1933 in Laval, France. Lactalis is a leading producer of dairy products including cheese, milk, yogurts, butters, creams and dairy ingredients.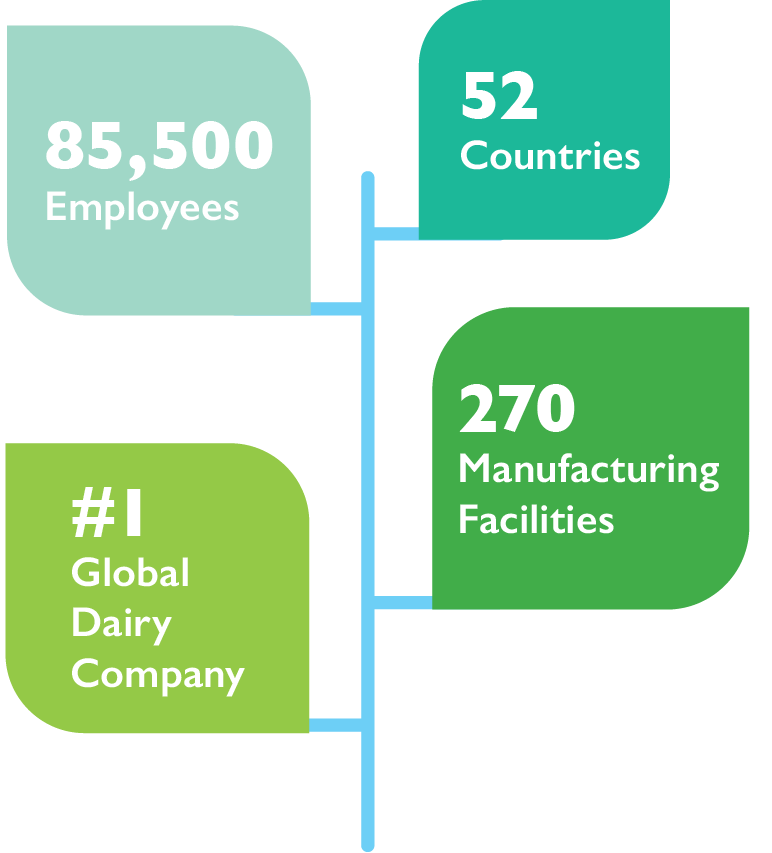 Lactalis American Group
Begins in France in 1933 when our founder, André Besnier, produced his first 17 camembert cheeses using 35 liters of milk collected from the surrounding area. This tradition of dairy production inspired by simple, high-quality ingredients continues today. For more than 40 years, Lactalis American Group has committed to sourcing our milk from local farms, which ensures that all of our dairy products are fresh and delicious when you buy them.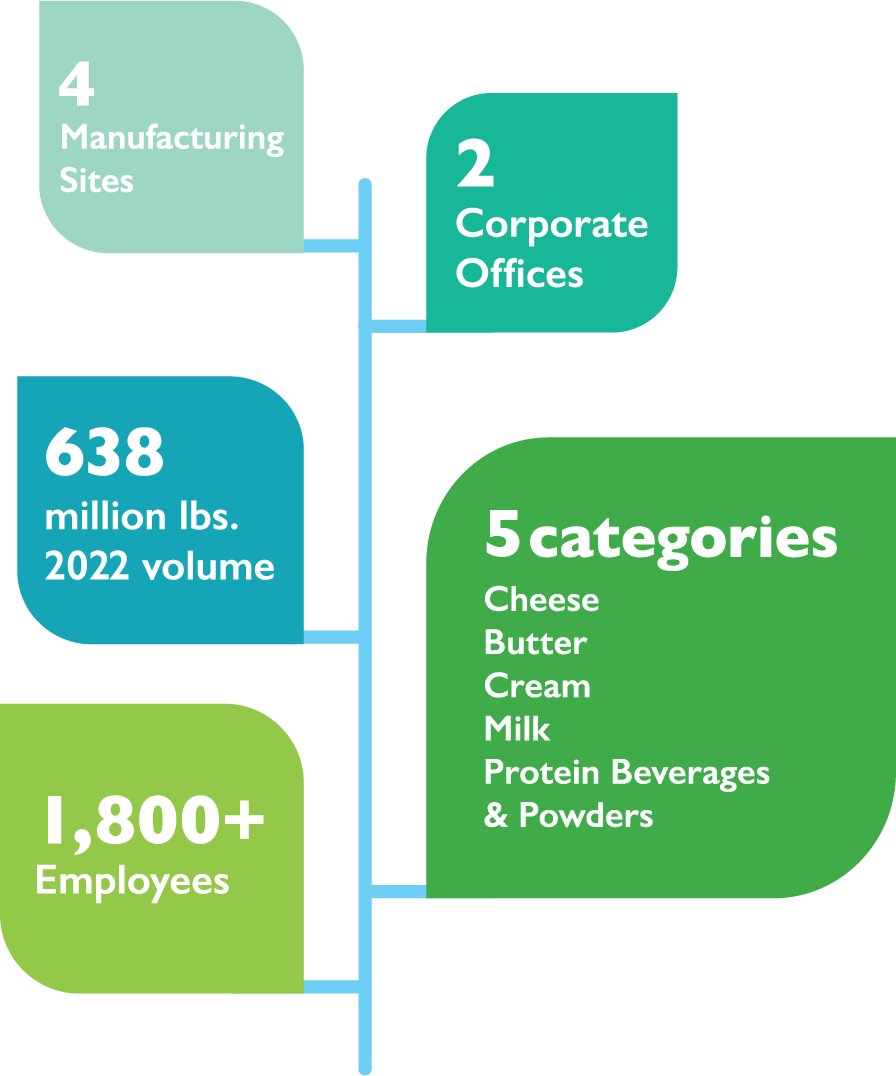 Our Corporate Values
Lacatalis American Group employees are driven by 3 Core Values:
Ambition
Performance
Continuous Improvement
People Development
Engagement
Entrepreneurship
Tenacity
Loyalty
with Simplicity
Accessibility, Modesty
Transparency
Pragmatism
Our Brands
A taste for bringing people together with the best dairy has to offer…
At Lactalis American Group, our iconic and beloved dairy products inspire and delight our many customers and consumers. We source farm fresh milk at each of our production facilities to make the products you know and love. From our award-winning cheeses, butters, milk, cream and powders to the wide range of product offerings that our other companies provide, we take pride in being dairy experts and making nutritious, healthy, and tasty products. This is at the heart of what we do.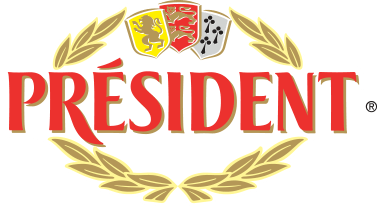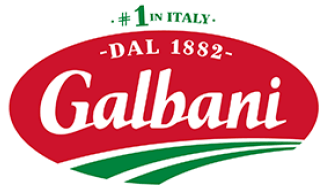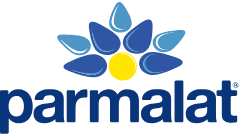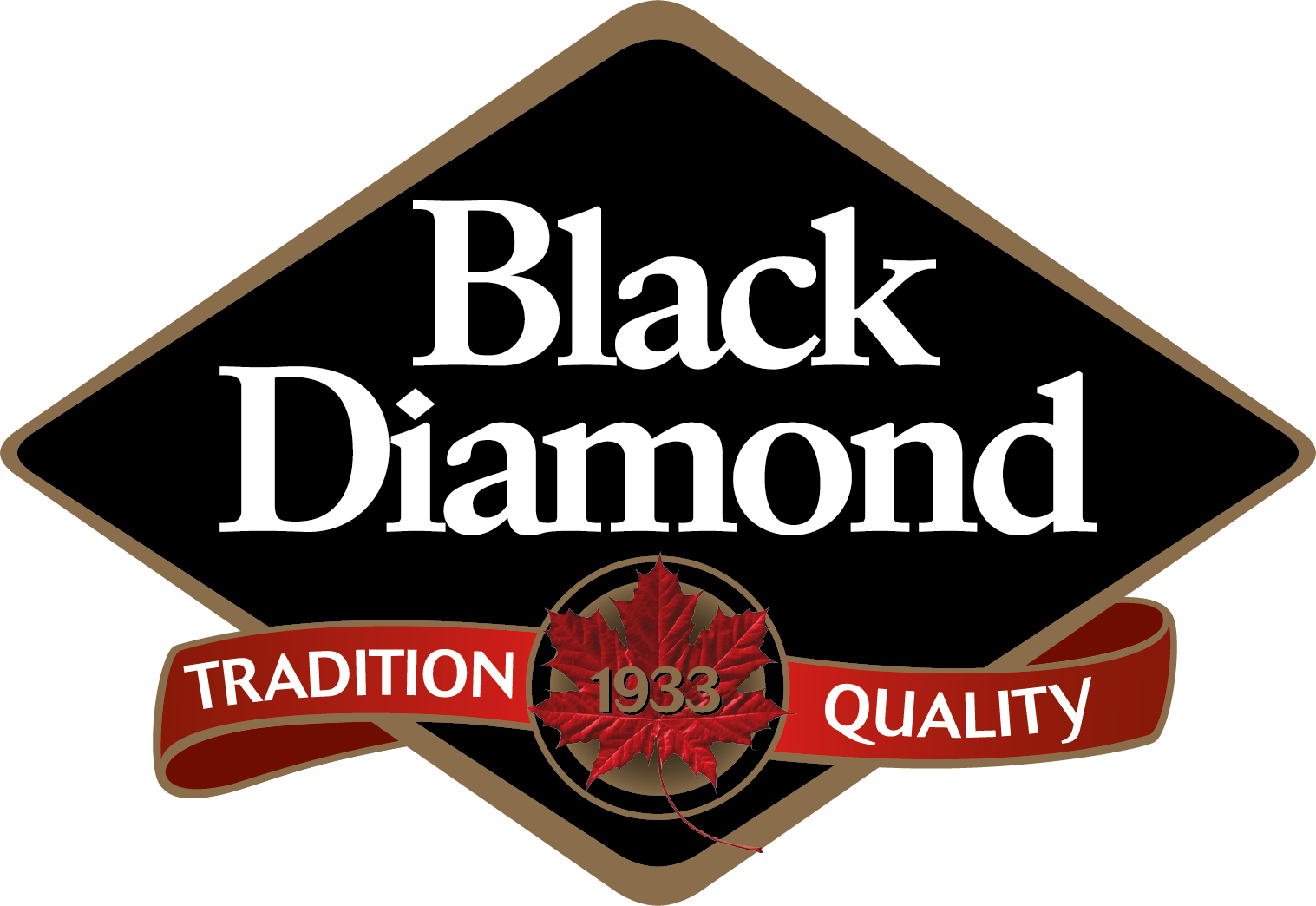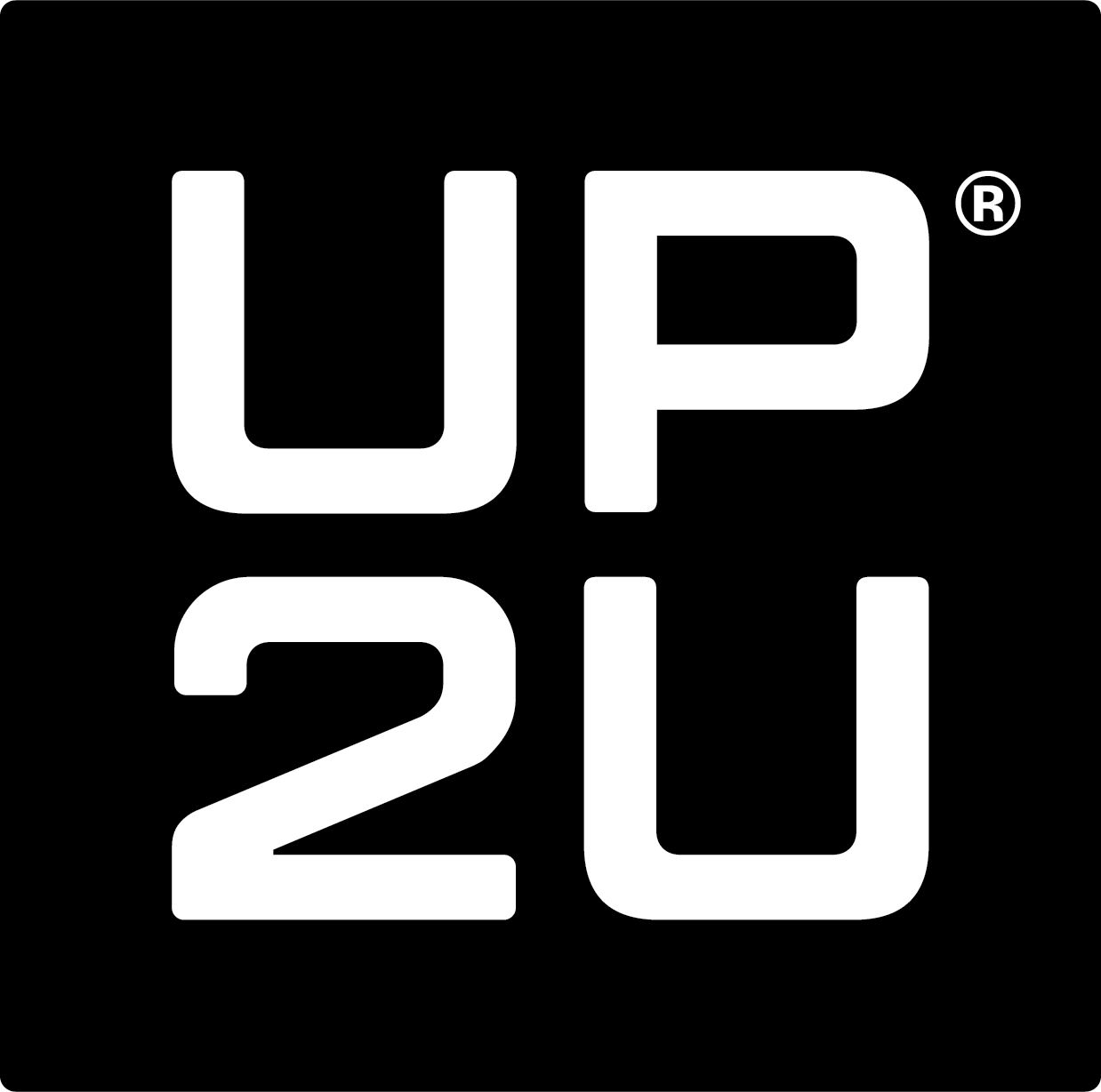 Our products include: Président® brand specialty cheeses and gourmet butters, Galbani® brand cheeses, Parmalat® brand UHT milk, and Black Diamond ® brand cheeses.
Our Governance
Corporate Social Responsibility (CSR) and Sustainability has become a core function within Lactalis American Group.
Lactalis American Group is a subsidiary of Lactalis Group, which has established a global Corporate Responsibility Framework with defined pillars and working groups.
Lactalis American Group is represented and actively participates in these global working groups.
We have developed individual, divisional, and department strategies, for a consistent approach that will engage our employees, consumers and customers, and enable us to report on performance of our goals.
Lactalis American Group's President & CEO has ultimate accountability for Lactalis American Group's sustainability goals and the businesses' executives at the Executive Leadership Team (ELT) are responsible for setting performance metrics that drive change in support of our sustainability goals.
The Executive Leadership Team (ELT) also has responsibility for the day-to-day operation of the business and CSR and sustainability metrics.
Alongside the Executive Leadership Team, the U.S. Core CSR Committee and Lactalis American Group Sustainability Council define, track and ensure execution of the sustainability roadmap in conjunction with the vision, methodology and structure established by Lactalis Group. The U.S. Core CSR and Sustainability Committee, under the leadership of executive sponsors, have oversight of their respective areas, participate in the global working groups, and are each responsible for building and defining their respective roadmaps, executing projects and initiatives, and tracking Key Performance Indicators (KPIs) as part of our reporting and governance structure.
Our Governance and Reporting Structure




Core USA CSR and Sustainability committee
Our Approach
A focus on shared values guides our approach to CSR at Lactalis American Group. We intend to play an active role in the decarbonization of our industry while upholding the value of dairy. It is our resolve to partner with competitors, scholars, policy-makers, and farmers alike to chart a path forward.
This call to action has required a methodical review of our value chain at every stage. We are a company steeped in a long tradition of dairy, food science, and production. Today, we acknowledge that our business decisions account for impacts that extend to all stakeholders. 
To inform our strategy, we conducted a materiality assessment across 175 external and internal stakeholders on 33 topics.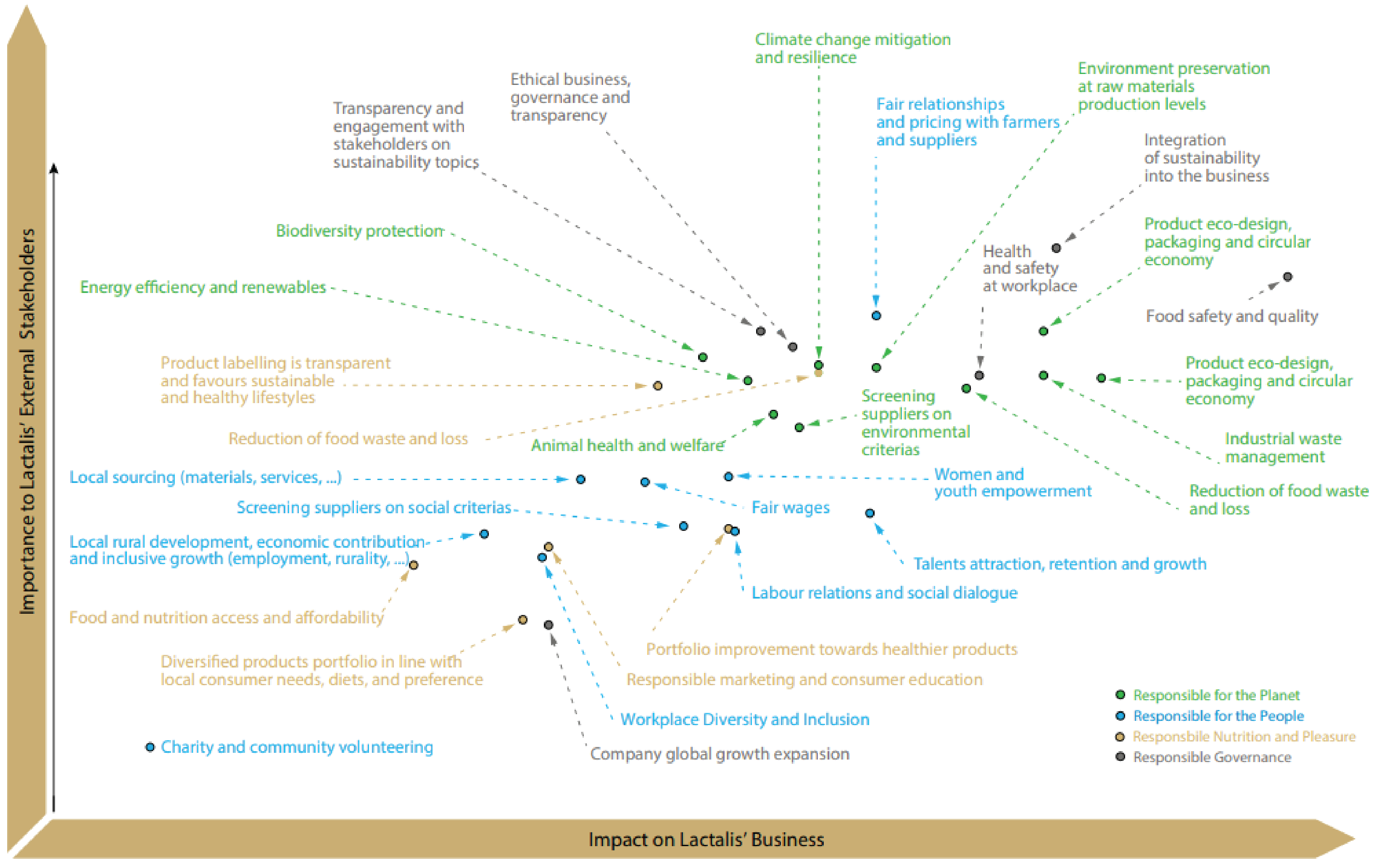 Based on this feedback, we developed 3 Pillars which serve as the framework for the teams and resources that support our mission. As our business and the dynamic topic of corporate responsibility evolves, we will continually update and improve this framework. We are positioning ourselves to set ambitious targets for each considered category. 
People & Communities
Contribute to the economic and social wellbeing of our people and communities. 
Human Resources
Wellness
Health and Safety
Corporate giving
Community Relations and Engagement
Diversity, Equity & Inclusion
Authentic Products & Heritage
Take pride in our local craftsmanship and global know-how to offer wholesome and nutritious products.
Nutrition
Food Safety and Quality
Responsible Sourcing
Animal Health and Welfare
Land & Resources
Act Responsibly and sustainably to foster a thriving planet for the future.
Energy and Environment
Transport and Logistics
Carbon Footprint
Circular Economy and Packaging
Food Waste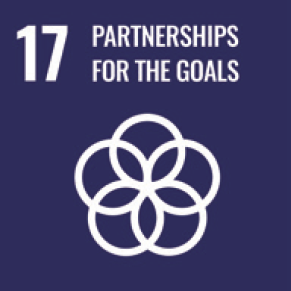 Enhancing our approach through partnerships.
UN Global Compact
Our business is part of an ecosystem of activities and we believe that external collaboration is key to innovating towards our targets. We also understand the value of a global perspective in dealing with global challenges, which is why we have used the Sustainable Development Goals (SDGs) of the United Nations (UN) Global Compact to inform our Corporate Responsibility Framework and priorities. While we are directly engaging in activities that support 15 of the 17 SDGs, these goals were originally developed as guidance for countries, not companies. We are proud to announce Lactalis Group's recent participation in the UN Global Compact which will now link the SDG framework to our activities more directly.
Center for Dairy Innovation
In addition, we are a member of innovation center for U.S. dairy as a channel for collaboration and the development of our knowledge base with our farm partners. We support their vision and work under the NetZero initiative.
Pathways to Dairy NetZero
We are supporters of the global initiative through our parent company and are aligned with the six principles of Pathways to NetZero.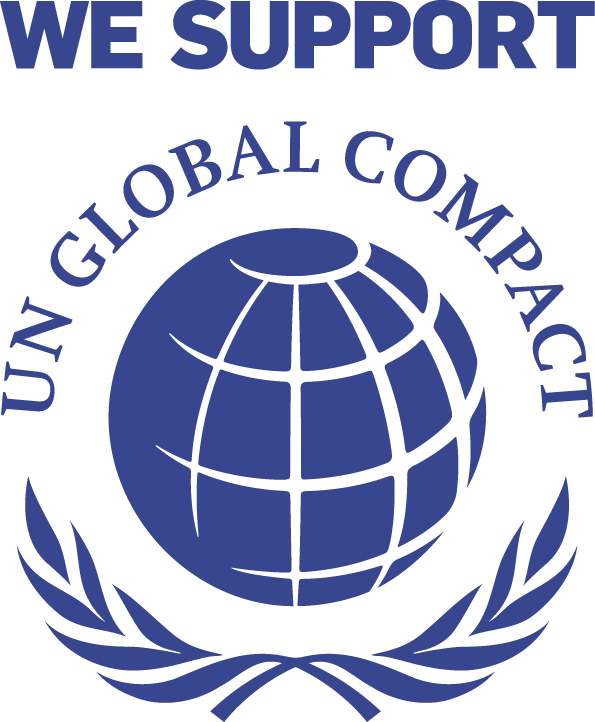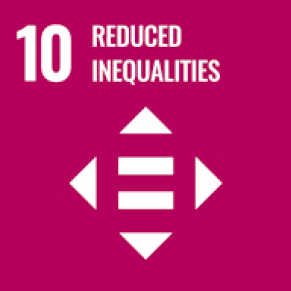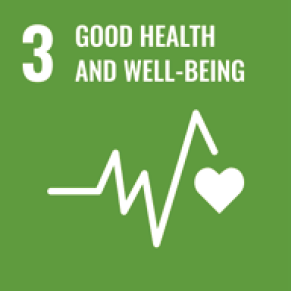 People & Community
Contribute to the economic and social wellbeing of our people and communities.
Our people and our communities are at the heart of our company. With four operating sites located across the country in the states of Idaho, Wisconsin, and New York, employees play a vital role in supporting the communities in which we live and work. Both by providing nutritious, high-quality dairy products and through our active community involvement, we proudly deliver on our core mission. Our human resources department is dedicated to providing programs, policies and initiatives that support our employees' overall wellbeing. We strive to create an engaged culture of respect, diversity, inclusion and fairness to support and nurture our employees to enable them to bring their best selves to work and to the communities in which they live. As our people continue to feed the nation with healthy and nutritious products, we continue to fuel our people through our competitive training, development, recognition, family-friendly benefits, retirement, and compensation programs and policies. We are ambitious in our goals and foster continuous insights through ongoing key performance indicators in: community volunteer programs; diversity, equity, and inclusion; employee relations; talent attraction, and growth and retention programs.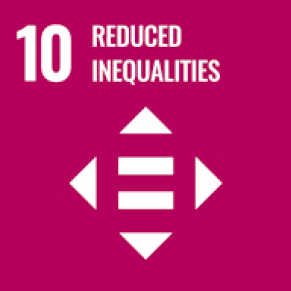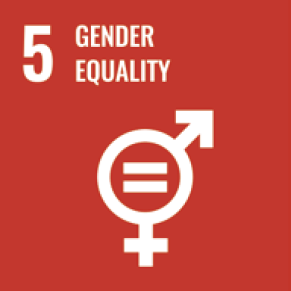 Our Policies
At Lactalis American Group, we are proud of our ambition to be an employer of choice. During our journey, we've made enhancements to our policies, programs and systems. We've invested in our employees and facilities to continuously improve our work environment. We've established four key performance indicators to guide our development. They are:
*Leadership = all top management positions at Lactalis American Group
improvement vs. last year
Voluntary Turn Over improvement
improvement vs. last year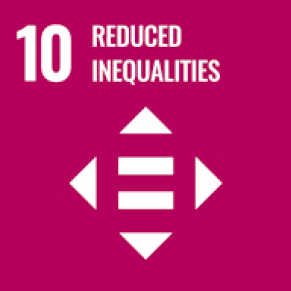 Training & Development Platform
Lactalis American Group has made a significant investment to further support the training and development of our employees by partnering with Lactalis Group's digital training platform for employees worldwide. We have a primary focus on Lactalis' core managerial values, best practices and industrial expertise as well as training programs in areas such as leadership and management, communication, language and IT training courses. Our programs include: Academies (industrial, cheese, maintenance), STEP for supervisors, INSIGHTS for salaried and office hourly employees, and Safety Training.
Talent Development & Career Growth
Lactalis American Group has established a robust management review process for leaders that aims to better identify key talent and build development and succession plans to advance career development. Lactalis American Group offers student positions every year in a variety of functions such as Quality, Customer Service, Sales, Supply Chain, Purchasing, Finance and Marketing and Research and Development. Throughout the year, we often partner with local university and college co-op programs to hire students for positions in these functions.
Educational Assistance Policy

 
Lactalis American Group provides an education reimbursement program for all employees, enabling our teammates to improve and develop themselves by continuing their education and pursuing continuous learning and professional development opportunities outside of working hours.
Guidance Resources
(Employee Assistance Program)
Our Employee Assistance Program (EAP) has guidance resources that support employees with confidential emotional support, legal guidance, financial and work-life support. We regularly communicate about the resources available through the EAP such as: stress and anxiety management and childcare.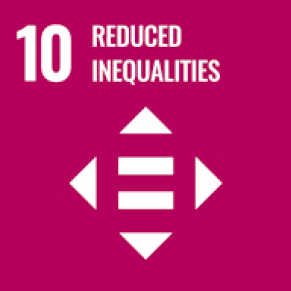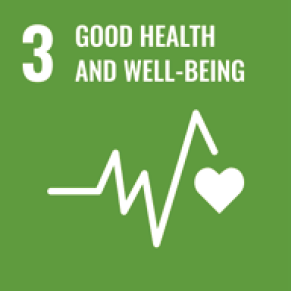 Our Policies
To foster and bolster our community engagement, we have implemented the "Make a Difference" (MAD) program. MAD is an opportunity for employees to have 8 hours of paid time to participate in local, national or global community service activities during their normally scheduled workweek. This commitment to the community includes encouraging employees to participate in charitable giving campaigns and volunteer at a soup kitchen, local school or non-for-profit.
Reflecting feedback from our employees, their wellbeing and professional and personal fulfillment at work. Thanks to our employees' candid and honest feedback, we were able to identify employees' unmet needs and understand the challenges they face at work. With this feedback, we are continuing to leverage our strengths while mobilizing the resources necessary to act on and ameliorate any areas that may need improvement.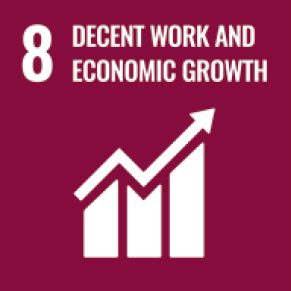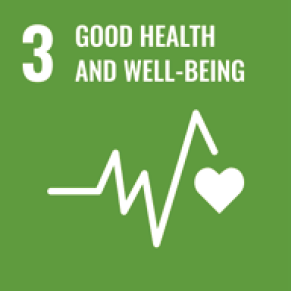 Health & Safety
Health & Safety Policy
As an industrial player, the Group is developing a robust Health and Safety program for the workplace. Lactalis is determined to achieve the only acceptable goal: zero accidents in the workplace and zero work-related illness. Every plant has a site specific commitment structure that strives to meet this goal. Since 2012, Lactalis has implemented a global policy and set standards, which have been rolled out locally. Group Lactalis is developing risk management strategy focused on a healthy and safe culture. 
We have more than 1,800 employees in the United States and aim to provide every employee with economic security through fair wages, health security through our comprehensive benefits plan, and career advancement opportunities.
Health & Safety Through COVID-19
A Message from Lactalis American Group President & CEO Jean-Luc Bruandet:
"Our top priorities as we navigate the ongoing COVID-19 crisis are ensuring the health and safety of our people and continuity of our business."
As a food manufacturer, we play an essential role in our communities, and we must maintain our production for American consumers throughout this crisis. To do this without jeopardizing the health and welfare of our colleagues and business partners, we have adapted operating procedures at each of our facilities. We extend our gratitude to our customers and suppliers for their continued patience and flexibility in this difficult period.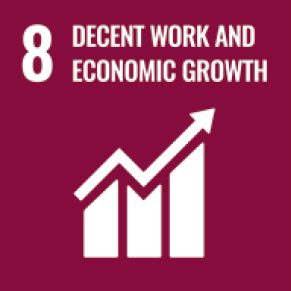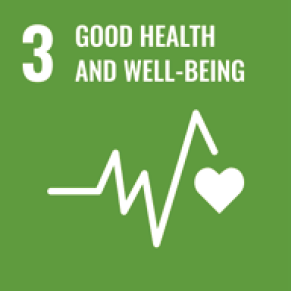 Health & Safety
The health and safety of our team and workplaces has been our top priority during the global pandemic. Together, our Human Resources (HR), Health and Safety and Operations teams have put into place strict health and safety protocols that adhere to public health guidelines and have implemented additional proactive measures to protect our people and keep our work environments safe.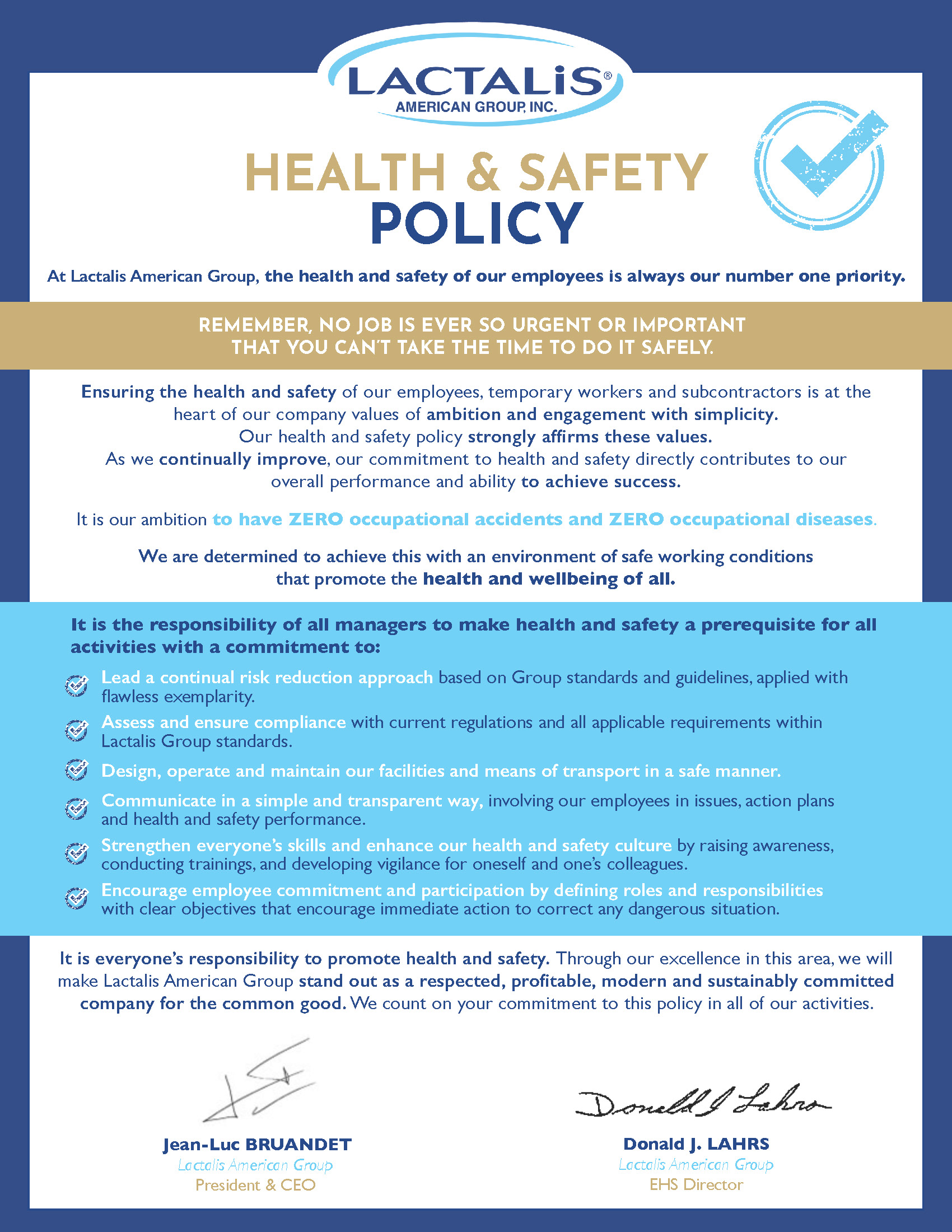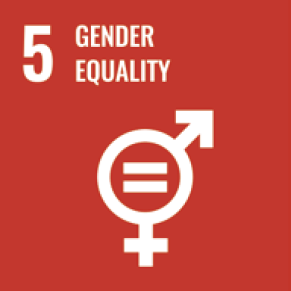 Diversity, Equity & Inclusion
At Lactalis American Group, we are committed to creating a diverse, inclusive and equitable workplace that is positive and respectful.
Bring Your Uniqueness to Grow Our Culture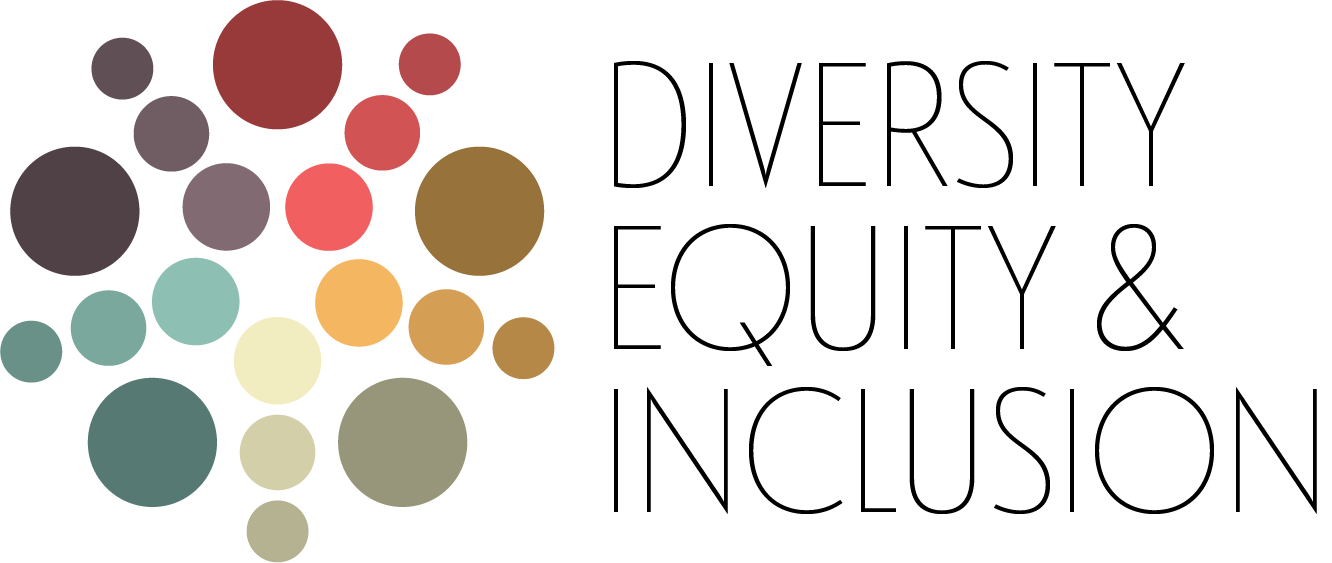 We believe each and every individual within the organization provides value. When we encourage and include the voices of all diverse backgrounds and perspectives, we open doors to growth and allow individuals to bring their full authentic selves to work. In order to celebrate the uniqueness of our people and the communities where we operate, we are committed to cultivating a fair and inclusive workplace that fosters real belonging for all. Our programs in this area will focus on how we challenge ourselves across the organization to remove systemic barriers and provide programs and practices in an equitable manner. We hold Diversity, Equity & Inclusion (DE&I) celebrations and awareness activities throughout the year.
Gender Diversity
Companies that demonstrate gender diversity across their organization outperform the competition. While we have opportunities to continue to strengthen our gender diversity, we are proud to continue our evolution of diversity and maintain a healthy balance of both female and male workers.
Age Diversity
Lactalis American Group has strong age diversity and it is important to our DNA. We celebrate the experience and knowledge a career in our industry provides while embracing the insights and ideas of the next generations.
At the USA level, our Organizational Development Team (OD) created and rolled out an introductory DE&I training for all employees and conducted our first Diversity, Equity and Inclusion Survey in partnership with Global Learning. Our team continuously raises awareness of important dates and celebrations through our monthly DE&I Newsletters to create an environment of inclusion. We ultimately engaged employees on our DE&I journey by forming our inaugural Diversity, Equity and Inclusion Council. Together with the OD and leadership teams, the council members will help further embed DE&I into our company culture and future. Our informative monthly newsletters also have an inclusion challenge in each issue.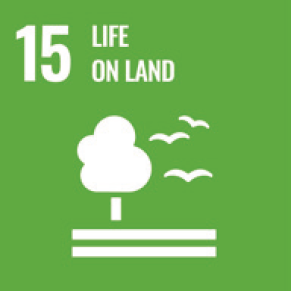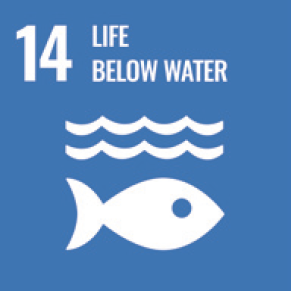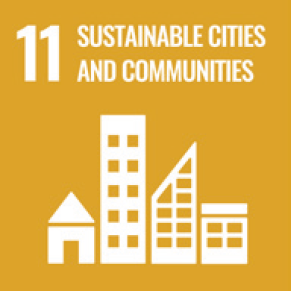 Community
Lactalis American Group aims to contribute to the sustainable development of the areas in which we operate.
Mayor Byron Brown congratulated our volunteers for their efforts!
Hunger Relief and Donations
First and foremost, we are a food company with a fundamental goal to help fight hunger in the communities around us. Across all our Lactalis American Group locations, whether plants or offices, we maintain a close relationship with local food banks, encouraging our employees to participate in our recurring food drives and donate their time throughout the calendar year. Lactalis American Group donated over one hundred thousand pounds of nutritious dairy products to organizations including food banks, frontline workers, and local farmers during community events in 2022.
World Clean Up Day is an annual initiative that brings people around the world together for a cleaner planet. In Buffalo, our employees partnered with Olmstead Parks Conservancy to address an overgrowth issue. As part of our efforts to limit plastics pollution, we have installed Bevi fountains within our plants and offices to encourage our employee population to refill and reuse their bottles and avoid single-use plastics. Thanks to this initiative, thousands of bottles have been saved since September 2020.
During our National Meeting in Dallas, over 175 attendees volunteered their time to make 2,300 pizzas that were distributed to 34 shelters in the Dallas area.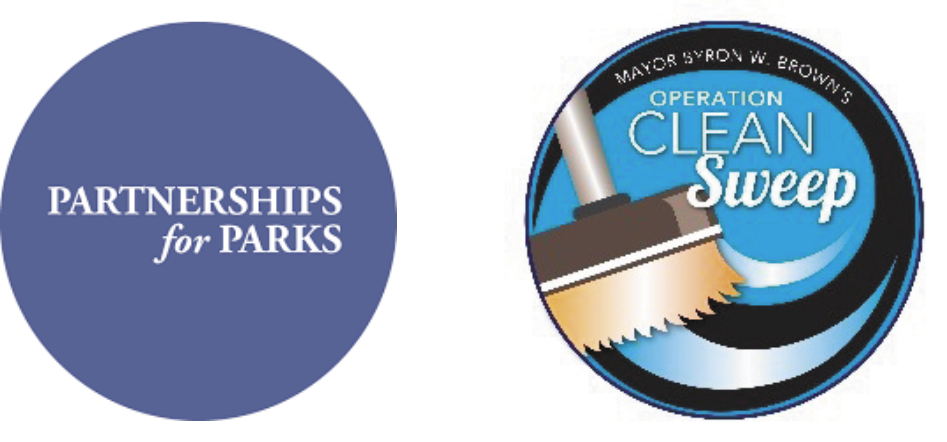 Authentic Products & Heritage
Authentic Products & Heritage
We take pride in our local craftsmanship and global know-how to offer wholesome and nutritious products
We provide our customers and consumers with a delicious, nutritious, and high-quality portfolio of iconic and beloved dairy products. We take pride in being dairy experts that make products with tradition and history. Nutritious and healthy products are at the heart of what we do at Lactalis American Group. When it comes to our corporate responsibility, we stay true to our roots, and innovate towards quality ingredients with simple formulas. The nutritious and healthy foods we create rely on the quality ingredients that we source. Our role is to honor the hard work of farmers with the foods we craft. We do this by being a reliable partner to our suppliers while holding them to a high standard (see supplier code of conduct).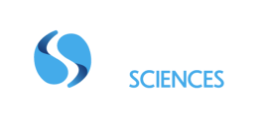 Promoting the Essentials of Dairy Products
The objective of the "MilkInSciences" information site, which was launched in 2022, is to share a selection of studies, opinions and reports to highlight the positive contributions of milk, dairy products and their industry, to nutrition, health and food sustainability. Designed to disseminate the main findings of scientific studies conducted by renowned institutions and authors, it aims to raise awareness among consumers and opinion leaders about the essential role of dairy products in a balanced and sustainable diet.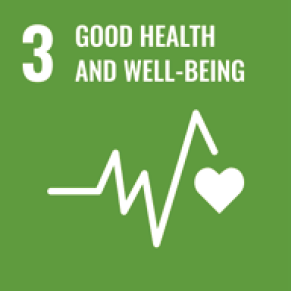 Food Safety & Product Quality
Our Quality Policy is built around six prioritized Commitments. Each company employee understands their responsibilities in and the importance of, delivering safe, nutritious, and delicious "every day" and "special occasion" dairy products to our customers and consumers. We strive to retain their trust through our transparency and care for their well-being and satisfaction.
The very first priority lies in assured
Regulatory Compliance
Lactalis American Group manufacturing facilities are federally and state-licensed and inspected, and comply with all Federal requirements of the U.S. Food & Drug Administration.
The critical second priority lies with
Food Safety Guarantee
Operating under strict Hazard Analysis Critical Points (HACCP) principles, Lactalis American Group has embraced the GFSI (Global Food Safety Initiative) certification in 2011, and we strive to continuous improvement year over year, as expected by FDA and by customers. 
We take food poisoning risk very seriously. Apart from the complete GFSI system in our facilities, go above and beyond the required standards with a comprehensive pathogenic surveillance program, certified by an external lab; in the year 2022, we had 26,894 pathogenic bacteria tests performed, for our U.S. plants.
The important third priority lies with
Satisfying
The Consumer – Top of Mind at all Times
We strive to ensure the satisfaction of our consumers, responding to their complaints in a timely manner and taking them very seriously. We carefully track complaints, with the goal of continuously reducing the Complaints per Million Units sold, according to the Six Sigma principles that maintain all teams are united in improvement projects. 
Our key products ("Pillar" products) are carefully supported, and nurtured, with multiple stakeholders managing a strict "Product Quality Process"; we use groups of external consumers ("Expert Juries") to objectively taste our pillar products using a scientific sensory evaluation method. We periodically perform consumer preference tests against our competition to ensure consistency and quality.
The fourth priority lies with
Customer Satisfaction
(in tandem with Consumer Preference)
We enjoy strong and collaborative partnerships with our customers; large and small; and focus on our responsibility to ensure we meet and exceed their expectations. We respond to their questions and offer innovations to grow both our business and theirs, collaborating to evolve with the ever changing needs of their consumers. Our Customers chose us because they recognize the high quality and uniqueness of our products, trust our transparency, and willingness to adapt to their needs. 
During the challenges of the COVID-19 pandemic, Lactalis American Group worked hard to supply our customers with their orders. Plants and logistic teams doubled their efforts, safely, to avoid the difficult shortages that were so visible in the grocery stores, nationwide. 
The fifth priority lies with
Supplier Assurance
Our Suppliers are key partners in the success of our business. Their sustainability efforts reflect the values of Lactalis American Group, and by extension contribute to healthy businesses and the success of the economy. 
Without a rigorous supplier approval program and partnership across our vendors, co-packers and suppliers, we cannot achieve our goals. Lactalis American Group supports and maintains the Lactalis Group Supplier Management, qualification and approval process, ensuring that all ingredients we purchase, use or contract meet the highest standards of Safety, Quality and Consistency. 
The sixth priority is about
Quality at the Best Price
All the above activities provide the framework to support this final objective. 
If we are successful in providing the market with Best-in-Class goods at the best possible price, while fully complying to the first five priorities, our business will flourish, supporting employment opportunities and assure a safe, reliable food supply to Americans across our vast country.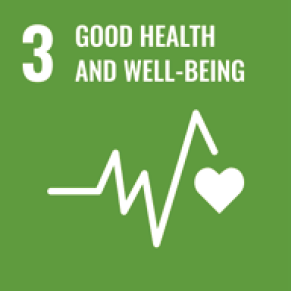 Leadership in Labeling & Health Innovation
Moving towards simple and natural ingredients
Eating well starts with choosing good products and good ingredients that we enjoy preparing in the kitchen and sharing at the table. We are convinced that a balanced diet is not possible in the long term without pleasure and sharing. Therefore, we are constantly looking for the right balance between taste and nutrition in our products. We do so by identifying key initiatives for our brands through important certifications, sourcing premium ingredients ,and identifying consumer health trend driven innovations. We want to provide consumers with clear nutritional facts on products so that they have what they need to make the right decisions in their retail store.
Taking a global view
A comprehensive global database has been developed with a profile on every product, including its ingredients and core nutritional value. As part of this global database, Lactalis American Group has contributed data on over 700 products along with their ingredient information and nutrient profiles.
Fresh & Simple
We take pride in being the global dairy experts and making all of our products nutritious, fresh and simple. Using only quality ingredients, we have embarked on an initiative to meet the needs of the American consumer. We reviewed scientific literature on the health impacts of additives in the food industry to identify 13 colorants and preservatives that we will avoid in our future innovations. We also developed an internal scoring system to prioritize avoidance of these ingredients in future development. From our beloved brand Rondelé, where we removed all stabilizers, to our renowned Feta and Mozzarella cheeses that contains no added whitening agents, you can be sure our brands adhere to our high standards We monitor sugar and salt thresholds for all of our dairy products through annual systematic evaluations and adhere to strict guidelines aligned with national guidance.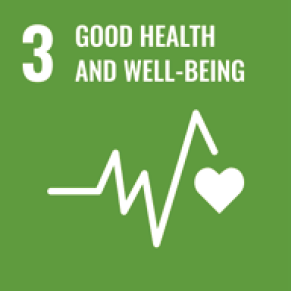 Gluten Free
Lactalis American Group is leading the charge in the U.S. Cheese Category by achieving GFCO certification on the Galbani Brand becoming the first cheese in the U.S. to bear this logo.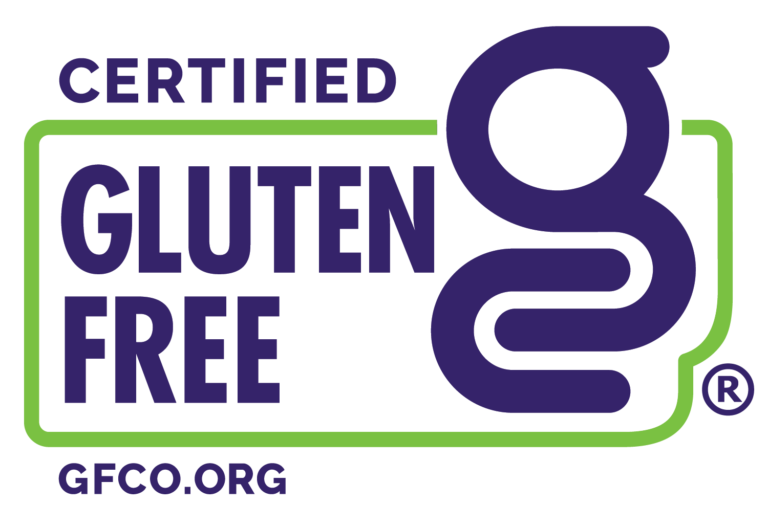 Lactose Free
Lactose Free dairy items in U.S. markets.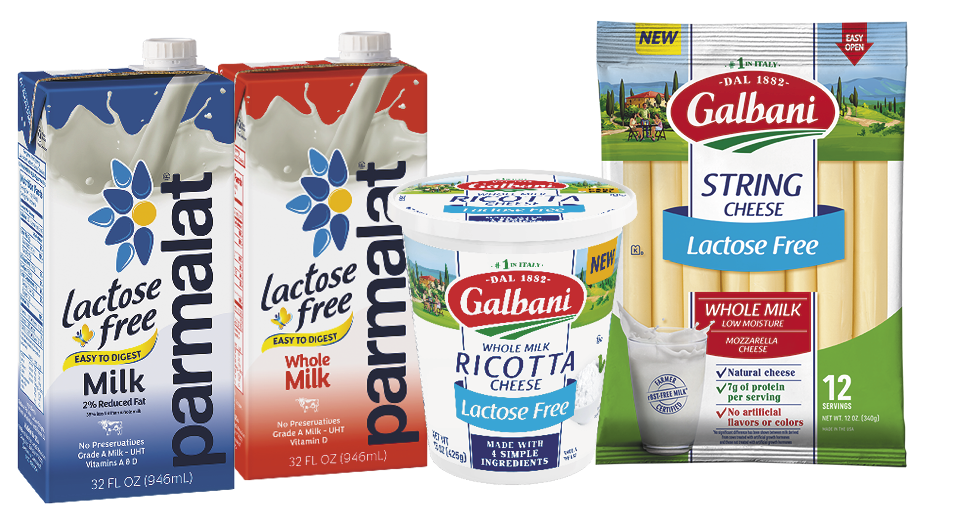 Health Innovation:
Protein Drinks
U.S. introduction of UP2U® RECOVER protein drinks and UP2U RECOVER unflavored protein powder. Designed for fitness enthusiasts and athletes, the products are made with whey protein in its purest form, also known as "native" protein powder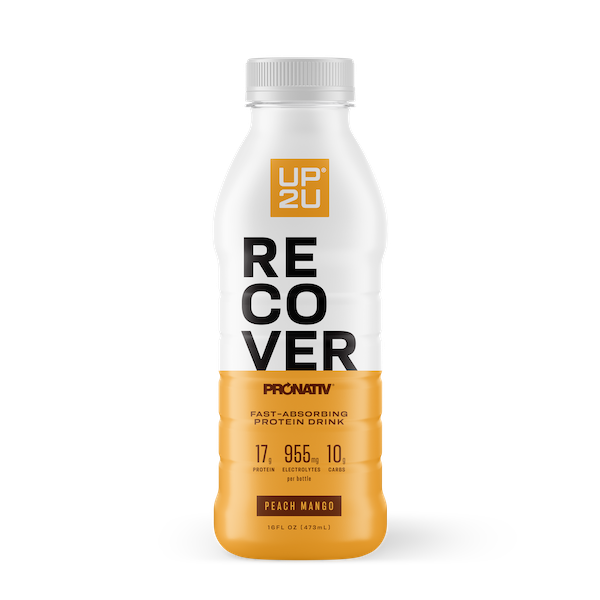 6 Gold Medals
At the World Championship Cheese Contest in Madison, WI – March 3, 2022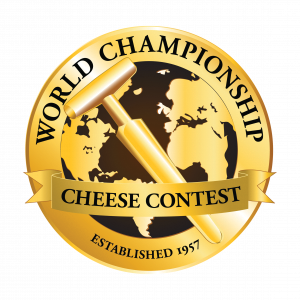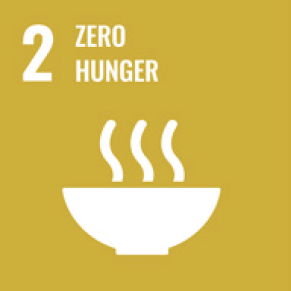 As a leader in dairy processing, Lactalis American Group plays an important role in ensuring that the industry's milk-producing cows are treated with the highest standards in health and husbandry. In collaboration with dairy farmers and key stakeholders, Lactalis American Group is committed to ensuring that our products are made with milk produced on farms where the best practices for animal welfare are implemented and observed. We are guided by globally recognized standards such as National Dairy FARM (Farmers Assuring Responsible Management). 
Our Vision
We pay special attention to the animals that are at the origin of all our activities and products. We fully recognize and respect them as sentient beings, capable of emotions, that deserve both physical and mental health. Contributing to their wellbeing is our responsibility. 
We strive to advance our approach to animal welfare by ensuring that animals have a good life, while helping to improve the performance of our partner farms, meeting the expectations of our stakeholders and the sustainability of our supply chain. 
Aligning our approach with the internationally recognized "five freedoms"

 
According to the World Organization for Animal health (OIE), "developed in 1965, and widely recognized, the five freedoms describe society's expectations for the conditions animals should experience when under human control. At Lactalis American Group, we support this definition and aim for our approach to ensure the compliance with and the preservation of these freedoms for all animals in our supply chain. 
Golden Standard
5 Freedoms of Animal Welfare
Freedom from discomfort
Freedom from hunger and thirst
Freedom to express normal behavior
Freedom from pain, disease, or injury
Freedom from fear and distress
Key Areas for Evaluations
FARM Animal Care
Resource-Based
Space allowance per cow
Amount of feed and water availability
Temperature requirements
Housing type
Management-Based
Annual on-farm employee training
Up to date protocols, SOPs, and health records
Veterinarian involvement and review
Animal-Based
Good body condition
Cleanliness
Mobility
Overall health

 

and comfort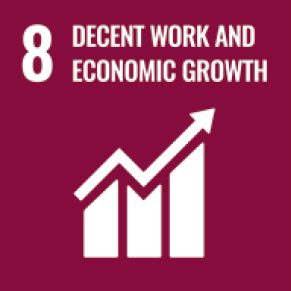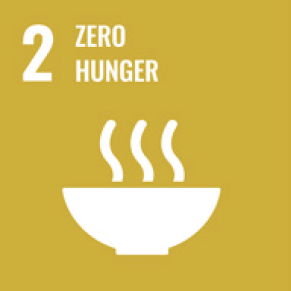 Our Approach and Ambitions
There are 5 main commitments concerning all raw milk from dairy cows.
5 commitments
Ensuring that all our partner farms do not commit any acts of animal cruelty and, as a minimum, comply with local and international regulations.

 

Enrolling our direct partner farms (and indirect ones where possible) in a process for continuous improvement, phasing out the most problematic practices and implementing the best ones.

 

Advocating for the implementation, deployment, and reinforcement of ambitious national Animal Welfare standards.

 

Collaborating with our stakeholders to improve scientific knowledge and develop innovations on animal welfare.

 

Reporting publicly and annually on our actions and progress. We are committed to ensuring transparent communication on the fulfillment of the commitments described above. Each year, we will publish a Lactalis Animal Welfare Progress Report that will be accessible to the general public on LactalisAmericanGroup.com.

 
Policies
Lactalis promotes recognized best practices for dehorning and disbudding, including the use of pain mitigation and removal by 8 weeks of age.

 

Practicing routine tail docking is not permitted within Lactalis supply chain.

 

The use of rSBT is not permitted within the Lactalis milk supply.*

 

All milk in Lactalis supply comes from farms participating in FARM Animal Care Evaluation once every 3 -years.

 

Lactalis aims to fight antimicrobial resistance and encourages farmers to reduce prophylactic use of antibiotics.

 

All Lactalis partner farms must be in compliance with national regulations regarding the use of animal derived proteins in dairy feed.
*No significant difference has been shown between milk derived from rbST-supplemented and non-rbST-supplemented cows.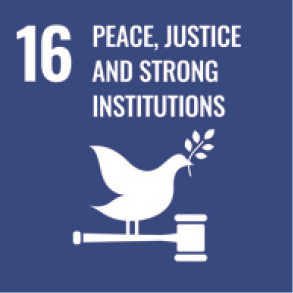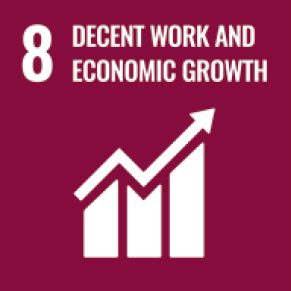 Supplier Standards of Conduct
Lactalis American Group, Inc. recognizes that as a distinguished leader in the dairy industry, our corporate responsibility extends to our supplier network. To this end, Lactalis American Group, Inc. and its subsidiaries have an ethical and business objective to be responsible corporate citizens. We aspire to do business with suppliers that share our commitment to corporate responsibility. We know that clear alignment with our supplier partners on these Standards will result in a positive impact to Lactalis, our supplier network, and further serve to the broader business community as an example of leading business practices. To meet the growing expectations of our various stakeholders, we have established these Standards which define the ethical, social, and environmental requirements by which Lactalis expects its suppliers to conduct their business. In addition to complying with applicable laws and regulations in the countries where they do business, and applicable contractual obligations, suppliers to Lactalis are expected to meet the following Standards established by Lactalis Group:
Purpose & Scope
At Lactalis, we believe that it takes a wider commitment of the whole value chain to deliver on our ambitions for sustainable and healthy products. Building strong, qualitative and long-term relationships with our upstream partners increases our ability to continuously meet consumers and civil society's expectations, demonstrate citizenship, and foster an innovative spirit as well as shared opportunities. In that sense, our approach to Responsible Sourcing is a fundamental backbone of our Corporate Social Responsibility policy. We have created this Supplier Code of Conduct to ensure mutual alignment with all our Suppliers on these ambitions, with the exception of the Suppliers of raw milk (direct and indirect volumes) who are not concerned by this document. This Supplier Code of Conducts sets out ways of working and minimum standards that Suppliers must follow in providing goods or services to the Lactalis Group. The Supplier Code of Conduct applies to any Suppliers' employee, agent or subcontractor interacting with the Lactalis Group on Suppliers' behalf all along its value chain. We are committed to report on our Responsible Sourcing activities on a regular basis, internally and externally. We take special care in building honest, fair and respectful relationship with our Suppliers. We provide equal treatment to all our potential Suppliers, and selection processes are transparent and impartial, based on explicit criteria. We ensure that our purchasing activities are conducted according to high ethical and professional standards. Our purchasing teams and all employees who are in business relations with Suppliers are regularly trained on such standards.
To do so, the Lactalis Group strives to follow the guidelines of the following international documents:
The 10 principles of the United Nations Global Compact;
The United Nations Universal Declaration of Human Rights;
The International Labor Organization conventions;
The guiding principles of the OECD applicable to Multinational Enterprises.
We are committed to promote the principles set out in this Code of Conduct in our sphere of influence. We invite all our Suppliers and partners to join in and take action. Our Suppliers shall devote the necessary means to ensure that they respect these principles and communicate them to their own Suppliers.
This Supplier Code of Conduct may be updated periodically, with or without prior notice. It is the Suppliers' responsibility to review possible new amendments and ensure continuous compliance with them. In this Supplier Code of Conduct, the terms "Lactalis", "we", or "our" refer to the Lactalis Group and all its subsidiaries. The term "Suppliers" refers to Lactalis' suppliers providing goods and services, as well as their employees or agents or subcontractors in relationship with the Lactalis Group on their behalf.
Compliance with Laws
As a major player in the dairy sector, the Lactalis Group reaffirms its desire to act at all times in compliance with all applicable laws and regulations in force, where it operates. The extent of our presence internationally and the growing number of partners and stakeholders with whom we forge business relations, compel us to consider compliance as a factor contributing to the development of the business. In their relationship with the Lactalis Group, Suppliers shall always comply with all applicable international, national, sub-national, regional and local laws, rules, and regulations in force where they operate.
Business Conduct & Good Practices Anti-competitive Behavior
Anti-competitive behaviors, arising from an organization or its employees, can affect market efficiency and related sustainable growth. Suppliers shall take preventive measures to avoid any anti-competitive behavior (including collusion practices and abuse of dominant positions). Should any matter or situation of anti-competitive behavior arise in the context of their relationship with the Lactalis Group, Suppliers shall immediately disclose them to the Lactalis Group.
Corruption & Bribery
In an environment characterized by uncertainty and increased risks of all kinds, corruption distorts free competition, hinders economic growth, and can lead to negative social and environmental impacts, also associated with inefficient economic decisions, misallocation of investments and undermining the implementation of law. Suppliers shall commit to respect all anti-corruption and anti-bribery applicable laws where they operate, in their relationship with the Lactalis Group and shall take preventive measures to avoid risks of corruption.
Conflicts of Interest or Undue Advantages
In order not to impact business decisions in their relationship with Lactalis Group's procurement employees, all people participating in the decision, and their line management, Suppliers ensure that they do not have any conflict of interest (involving personal or family links or relationships with Lactalis Group procurement employees), and that they will declare any future potential conflict of interest as it may arise during the business relationship with the Lactalis Group. Suppliers shall also ensure that the bilateral professional relations are not subject to any personal financial, loans, borrowings, or placement of personal orders.
Suppliers shall not seek or encourage to obtain favorable decisions through presents and gifts of any nature, or by offering refunds or specific and personal refunds or discounts to their counterparts at Lactalis Group and their families. Only presents of promotional nature and of low value shall be tolerated from Suppliers, with prior agreement from the Lactalis employee's line management. Invitations to business meals, seminars or field trips are only meant to strengthen mutual business relation. The Lactalis Group does not encourage or solicit them; they are only tolerated within reasonable frequency and prior validation from line management. Suppliers' extravagant invitations are strictly prohibited, and invitations to leisure or entertainment activities require exceptional authorization from the Lactalis Group employee's line management. Should any conflicts of interest arise, Suppliers shall immediately disclose them to the Lactalis Group.
Labor Practices & Human Rights
Human Rights Child Labor
The set of internationally recognized human rights is essentially covered by the International Bill of Rights, which includes the United Nations (UN) Declaration (Universal Declaration of Human Rights, 1948), the UN Convention "International Covenant on Civil and Political Rights" (1966), and the UN Convention "International Covenant on Economic, Social, and Cultural Rights" (1966). Suppliers support, raise awareness on, and respect the enforcement of the International Bill of Rights, through their operations and in their relationship with agents and subcontractors. They ensure and warrant not to become complicit in any human rights violation. The Lactalis Group expects its Suppliers to respect the resources and the rights of indigenous communities in their supply chains.
Child Labor
Child labor is defined as work that "deprives children of their childhood, their potential and their dignity, and that is harmful to their physical or mental development including by interfering with their education. Specifically, it means types of work that are not permitted for children below the relevant minimum age". As such, it shall be considered as a human rights abuse. In accordance with current laws and with the International Labor Organization (ILO) Conventions, the Lactalis Group strictly prohibits Child labor, as defined above. Suppliers shall commit to respect the minimum age for admission to employment as defined in ILO Conventions 138 and 182, in the framework and guidance provided by ILO's International Programme on the Elimination of Child Labor (IPEC).
Forced or Compulsory Labor
Suppliers shall ensure that they do not benefit, either directly or indirectly (through agents and subcontractors), from any form of forced or compulsory labor defined as "all work or service which is exacted from any person under the menace of any penalty and for which the said person has not offered himself voluntarily" (ILO Convention 29). Forced labor in prisons, human trafficking for the purpose of forced labor, coercion and harassment in employment, forced labor linked to unpaid or indentured services or exploitative labor contract systems or debt-induced, are strictly prohibited. Suppliers shall perform risk assessment and due diligence to prevent forced or compulsory labor, as well as human trafficking and slavery.
Freedom of Association & Collective Bargaining Working Conditions & Social Dialogue
Suppliers shall ensure the right of their employees and workers to form, join and run their own associative organizations without prior authorization or interference by the Suppliers. Suppliers shall also, where applicable, set the conditions and ensure collective bargaining for their employees and workers for determining working conditions and terms of employment or for regulating relations between employers and workers.
Working Conditions & Social Dialogue
Good working conditions and a genuine social dialogue contribute to generate a positive and sustainable working environment, with efficiency impact on business and minimizing operational disruption. They also contribute to set the conditions for employees' attraction, retention and development through training on additional skills, internal promotion and optimized career path. Suppliers shall comply with applicable labor laws, and conduct their relationship with their employees and workers within locally appropriate institutional and legal frameworks. Terms of employment shall be freely agreed and well documented.
Wages: Suppliers shall comply with applicable wage laws and abide by local minimum wages rules. When local minimum wage rules are absent, Suppliers should propose compensations and wages considering that they should meet employees' essential and basic needs as well as dignity.
Working time: Suppliers shall comply with applicable laws concerning working time (including maximum hours and overtime), rest periods, holidays, disciplinary and dismissal practices and maternity protection.
Workplace environment: Suppliers shall comply with applicable laws, concerning the quality of the workplace environment, and all applicable mandatory benefits provided by local and industry laws or regulations.
Social dialogue: Suppliers shall ensure adequate labor management and regular consultation practices with employees and their representatives, and communicate any significant operational change that could substantially affect them. In particular and where applicable, they provide appropriate conditions for collective bargaining regulating relations between employers and workers.
Diversity, Equity & Inclusion
Diversity, equal treatments and opportunities, and the promotion of inclusion generate significant benefits for organizations, employees, and society in general. Suppliers set equal treatments, benefits, training, promotion opportunities and information access to all their employees regardless of gender, age, ethnicity, caste, geographical origin, religion, sexual orientation, civil state or social situation, mental or physical disabilities, or any other personal specificity. Any difference in individual working conditions and treatments shall only be based on employee's skills or local applicable laws and regulations.
Occupational Health & Safety
Suppliers shall endeavor to provide healthy and safe working conditions to their employees, in compliance with applicable laws and regulations. They shall commit to the prevention of physical and mental harm, work-related illnesses and injuries, through the identification of hazard, the development and implementation of a policy and a management system associated with regular performance evaluation. Good practices also include the consultation and engagement of employees into the development of such programs, as well as employees' related training. Employees' participation in such health and safety policies and programs, as well as derived data, shall not be used in Suppliers' decisions regarding employment, engagement, or favorable or unfavorable treatments of workers.
Quality & Food Safety
Lactalis has developed and implemented a Quality and Food Safety policy to ensure the full traceability on delivered products, components and ingredients. This has been materialized through Lactalis Quality and Food Safety charters. Suppliers shall commit to conducting their operations in compliance, at a minimum, with applicable laws and regulations concerning food quality and safety of delivered products or services, either directly or indirectly through their agents and subcontractors. Suppliers shall develop and implement policies and food quality and safety management systems associated with regular performance evaluation, on the reference method HACCP (Hazard Analysis Critical Control Point), in each of the following life cycle stages:
Development of product concept
Research and development
Certification procedures
Manufacturing and production
Storage, distribution and supply
If any, potential disposal, reuse, donations or recycling
Environment
Suppliers shall commit to conducting their operations in compliance, at a minimum, with applicable laws and regulations, ensuring necessary permits and registrations, either directly or indirectly through their agents and subcontractors. They shall seek to foster sustainable practices and induce continuous progress along the whole life cycle of delivered goods or services. Suppliers shall identify, assess, prevent, mitigate or remediate actual or potential negative environmental impacts in their operations as well as conduct due diligence over their own value chain, including agents and subcontractors. They shall develop and implement policies and environmental management systems associated with regular performance evaluation, notably applying the precautionary principle. They shall encourage good practices, including internationally recognized environmental certifications.
Such environmental topics include (but are not limited to): • The reduction of Greenhouse Gas (GHG) emissions throughout operations and value chain (Scope 1, Scope 2, and Scope 3 emissions), • The prevention of any kind of pollutions and spills (notably of chemical and hazardous materials, particles and emissions other than GHG), as well as disturbances such as noise, dust, and odours, • The protection of Biodiversity along the value chain. It notably includes Biodiversity on operational sites, protected Habitats, as well as oceans ecosystems, and forests or other High Conservation Value Areas (HCVA), • The appropriate management of water consumption, withdrawal, discharge and related impacts, • The promotion of eco-design and circularity of packaging, • The appropriate management of waste by type and disposal methods, including the transport of hazardous waste, • Generally speaking, the appropriate management and stewardship of natural shared resources and their consumption or usage, as well as related impacts on local communities, notably through the support to sustainable agricultures.
Animal Welfare
Suppliers of animal-based products, across all relevant species and geographies, shall commit to conducting their operations in compliance with applicable local and international laws and regulations as well as not to be responsible of any acts of animal cruelty, either directly or indirectly through their agents and subcontractors. They shall support the internationally recognized Five Freedoms for animal welfare and ensure they are observed and preserved for all animals in their value chains. According to the World Organization for Animal Health (OIE), "developed in 1965, and widely recognized, the Five Freedoms describe society's expectations for the conditions animals should experience when under human control, namely: • Freedom from hunger, malnutrition and thirst • Freedom from fear and distress • Freedom from heat stress or physical discomfort • Freedom from pain, injury and disease • Freedom to express normal patterns of behavior". More precisely, they shall pay special attention to the following practices in farming systems and downstream stages: • Avoidance of close confinement and intensive systems for livestock, • Provision of effective species-specific environmental enrichment, • Avoidance of products from farm animals subject to genetic engineering and cloning and/or their progeny or descendants • Avoidance of growth promoting substances, • Avoidance of antibiotics for prophylactic use, • Avoidance of routine mutilations (tail docking, dehorning, disbudding without pain management), • Avoidance of situations where animals are not subjected to pre-slaughter stunning, • Long distance live transportation. Besides, when applicable, Suppliers shall implement policies and action plans to eradicate (at the latest by the end of 2025) the use of shell eggs and egg products from caged systems (also known as "Code 3") in all their finished products or ingredients delivered to the Lactalis Group.
Information Protection
Suppliers shall commit to conduct their operations in compliance, at a minimum, with applicable laws and regulations concerning information protection, either directly or indirectly through their agents and subcontractors.
Corporate Image
The Lactalis Group seeks to preserve its reputation, credibility and image which are closely tied to the quality of its products and services as well as to its brands' assets. Suppliers shall not use any element of the Corporate Image of the Lactalis Group, in any kind of medium, for their own benefit or anyone else, unless express prior written acceptance by the Lactalis Group.
Confidentiality & Integrity of Information
Suppliers shall guarantee the confidentiality of all information received which is the property of the Lactalis Group and comply with regulations related to trade secret. Suppliers shall not use, for their own benefit or anyone else, nor disclose any Confidential Information, unless express prior written acceptation by the Lactalis Group. Intellectual property rights shall also be protected in the course of duty. In return, information provided by Suppliers shall be true, fair, complete and not misleading, while preserving the confidentiality expressly requested by Suppliers' agents or subcontractors. If the Supplier needs to access to Lactalis IT Systems or provides IT solutions, the Supplier shall commit to comply with international standards for IT security and communicate its Information Security Policy to Lactalis.
Data Protection
The Lactalis Group seeks to preserve its reputation, credibility and image which are closely tied to the quality of its products and services as well as to its brands' assets. Suppliers shall not use any element of the Corporate Image of the Lactalis Group, in any kind of medium, for their own benefit or anyone else, unless express prior written acceptance by the Lactalis Group. Suppliers shall ensure and warrant compliance with applicable privacy and personal data protection laws and regulations, notably (but not limited to) the EU General Data Protection Regulation (GDPR; EU 2016/679). When their operations imply the collection, storage, process or dissemination of personal data, Suppliers shall prevent any loss of data or breach of privacy regarding identifiable individuals, including any employee, consumer or customer. In case of breach of privacy, Suppliers warrant to take all necessary measures to respect the GDPR or other applicable privacy and personal data protection laws and regulations, and to immediately inform the Lactalis Group DPO via dpo@fr.lactalis.com.
Monitoring, Alerts & Breaches Monitoring
Suppliers shall maintain available internal procedures, tools, indicators or related documentation to demonstrate their alignment with the Lactalis Supplier Code of Conduct. Suppliers agree to be audited on such compliance and provide all information reasonably requested. In any case, a gap would be identified, suppliers have to commit in good faith to build and implement an effective action plan.
Alerts
Suppliers shall promptly report any actual or suspected violation of the Supplier Code of Conduct to the Lactalis Group. This includes violations by any employee, agent or subcontractor. Suppliers may report any violation of law through the Lactalis Whistleblowing Platform available at https://www.bkms-system.com/lactalis
Breaches
Although the Lactalis Group promotes the best sourcing practices and incentivizes Suppliers to prevent and avoid any non compliance with the above-mentioned principles and standards, incidents may occur in breach of the Lactalis Suppliers Code of Conduct. In such cases, and whenever Suppliers fail to implement efficient and remediation measures, the Lactalis Group reserves the right to disengage them.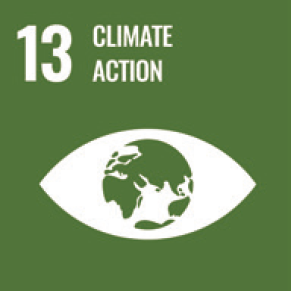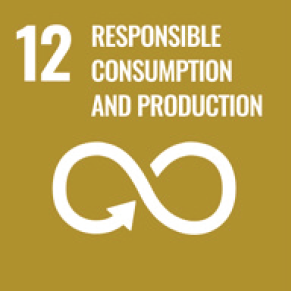 Land & Resources
Act Responsibly and sustainably to foster a thriving planet for the future.
At Lactalis American Group, we understand and recognize that the rate at which our industry consumes finite planetary resources is unsustainable. We believe the first step in contributing to actionable and meaningful progress is to accurately assess our baseline inputs and emissions data so that we may carve a path forward in the areas where we will have the greatest positive impact. 
Mitigation efforts are already underway at every step of our supply chain. Our impact reduction efforts are focused on a number of key areas. We have embarked on this path knowing that, as a processor, our improvements begin with the operations we control such as our manufacturing plants and warehouses. We acknowledge that significant environmental impacts in our industry come from the production of our primary ingredient, milk and we work with dairy producers in the Unites States to develop solutions that support the broader industry. Similarly, we rely on the expertise of our partners in the packaging and transportation industries to align with our long-term sustainability goals and create opportunities to support innovations that reduce our GHG emissions.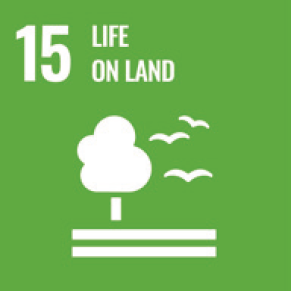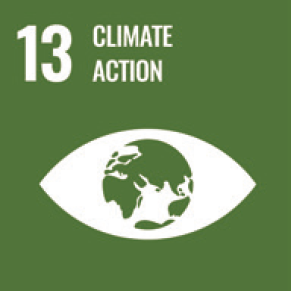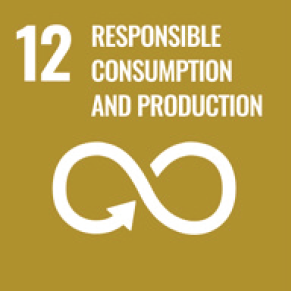 Carbon
Climate change has emerged as one of the major challenges of our time. In fact, climate change is already happening and affecting our daily lives: increased temperatures, droughts, and more frequent and intense storms, these are clear signals which show the urgent need for concrete actions to mitigate carbon emissions and climate change. We will contribute to Groupe Lactalis' emissions reduction targets by cutting our own operational and value chain emissions. We are committed to contributing to Groupe Lactalis' reduction of scope 1 and 2 emissions by at least 25% by 2025 and at least 50% by 2033. We also know that our upstream supply chain accounts for over 80% of our total scope 1, 2, and 3 emissions and are on our way to completing our scope 3 baseline to create a roadmap and emissions reduction target by 2024.
Our parent company, Groupe Lactalis, is committed to setting near and long-term emissions reduction targets through the Science Based Targets initiative (SBTi). The specifics of those targets are not yet SBTi-approved."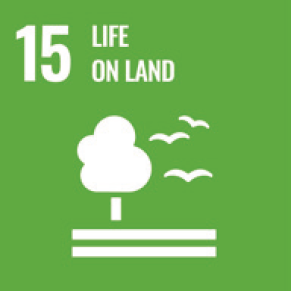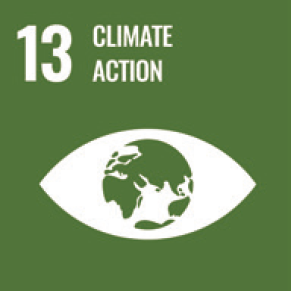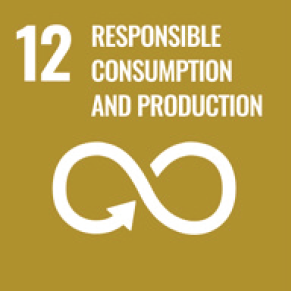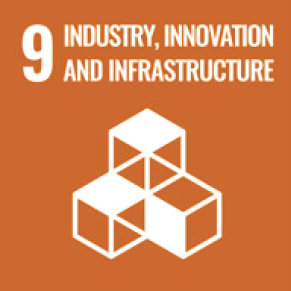 Our Ambition: Net Zero by 2050 (Scope 1 & 2)
In 2019, our direct operations, industrial and logistic activities, emitted around 104,000 tons of CO2 equivalent. This data is our starting line: now that we've figured out our impact, we know what the journey to Net Zero will require. 
Our key axis to reduce emissions from our operations:
Improving our operational efficiency through the implementation of best practices in both production and transportation.
Switching to renewable energy sources such as solar, bio-gas, and appropriate biofuels.
Following the development of innovative solutions and adopting relevant new opportunities.

 
Leading the Way on Decarbonization All Along Our Value Chain (Scope 3)
We are aware that, as a dairy company, more than 80% of our GHG emissions occur outside our owned scope of operations, both upstream and downstream in our value chain. Our first raw material, fresh milk, is thus our main source of indirect carbon emissions. 
Since these emissions are triggered by our business activities, we have a major role to play in their reduction and mitigation. Building on our experience in reducing our own direct emissions, we are well on track for our next challenge: tackle indirect emissions along our value chain. As for our owned operations, we have projects in development and are collaborating with our farmers and suppliers to find sustainable solutions to transform our current production systems. 
In order to ensure more sustainable production practices, we engage in partnerships with our farmers as well as with renowned technical institutes, policy makers and professional associations to tackle carbon emissions at farm level. We are also making progress toward a circular economy by working on the reduction of our packaging footprint. These are first steps toward a low-carbon emissions value chain, but we still have a challenging road ahead. 
We cannot achieve our ambitions alone: reducing our indirect emissions will require that we actively and effectively mobilize all actors in our value chain. On that journey, we believe that our size and hands-on experience will be an opportunity and strength that leads to decarbonization by sharing our tools, sparking innovation and co-creating sustainable solutions. 
The strong reduction strategy and targets we are currently building within our value chain will help us achieve our net zero ambition.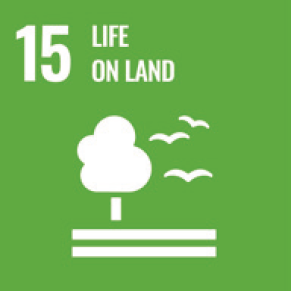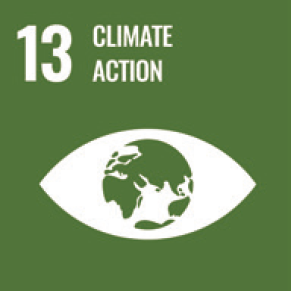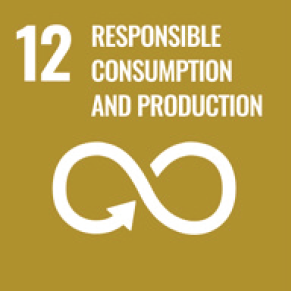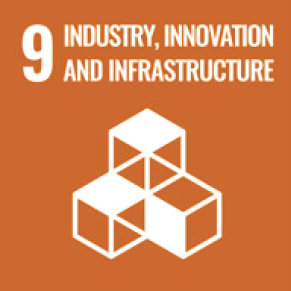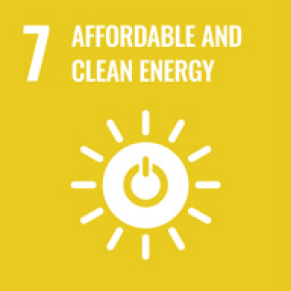 Natural Gas & Electricity
Natural gas is currently the standard method for powering dairy processing plants, and we have been tracking our consumption since 2011 for each of our plants across the country. Gas usage is one of the biggest contributors to our carbon emissions at the plant level; therefore, we are developing a long-term action plan to reduce our gas consumption. Our approach is firstly to reduce our consumption with improved efficiencies, such as updating obsolete equipment and using energy reclamation technology. Every year we deploy capex dollars to initiate projects to help us become more efficient in our energy usage. Furthermore, we will work with industry partners in the energy sector to identify opportunities for renewable energy.
We continue to make gradual improvements in gas usage per 1,000 pounds of finished product. As we continue to implement capex projects and strategies, we expect to see this trend continue.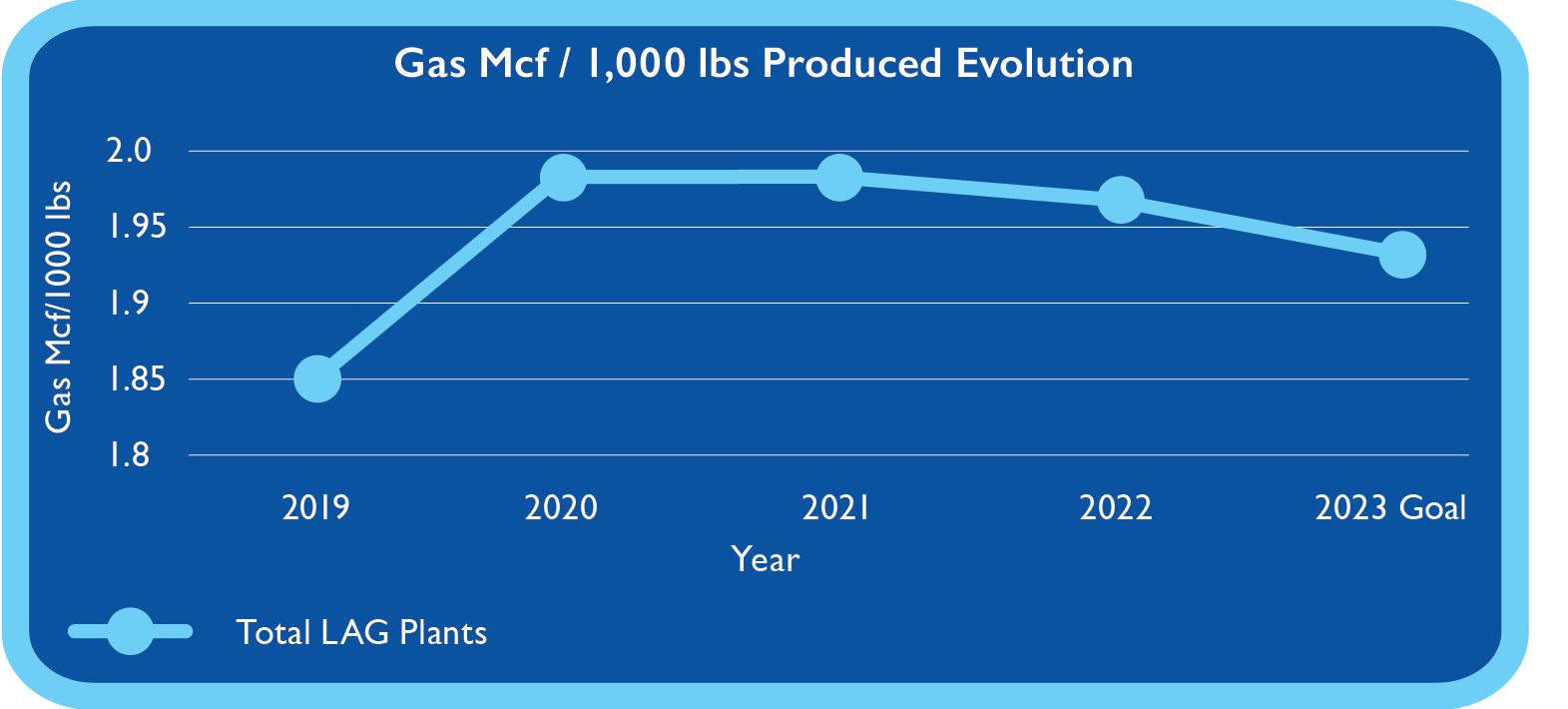 Lactalis American Group primarily relies on the traditional power grid for our electricity. Our facility in Buffalo, New York is located 20 minutes from Niagara Falls and benefits from the use of hydroelectric power. Similarly, at our Idaho facility, our main source of electricity is hydro power. As with natural gas, for electric our focus continues to be finding ways to be more efficient in our usage to help us require less energy while maintaining or increasing our output.
While we experienced a slight uptick in electricity usage per 1,000 pounds of finished product from 2021 to 2022, aging and inefficient equipment was on of the leading causes. We continue to invest in replacing old equipment at all facilities to help achieve more efficient energy usage.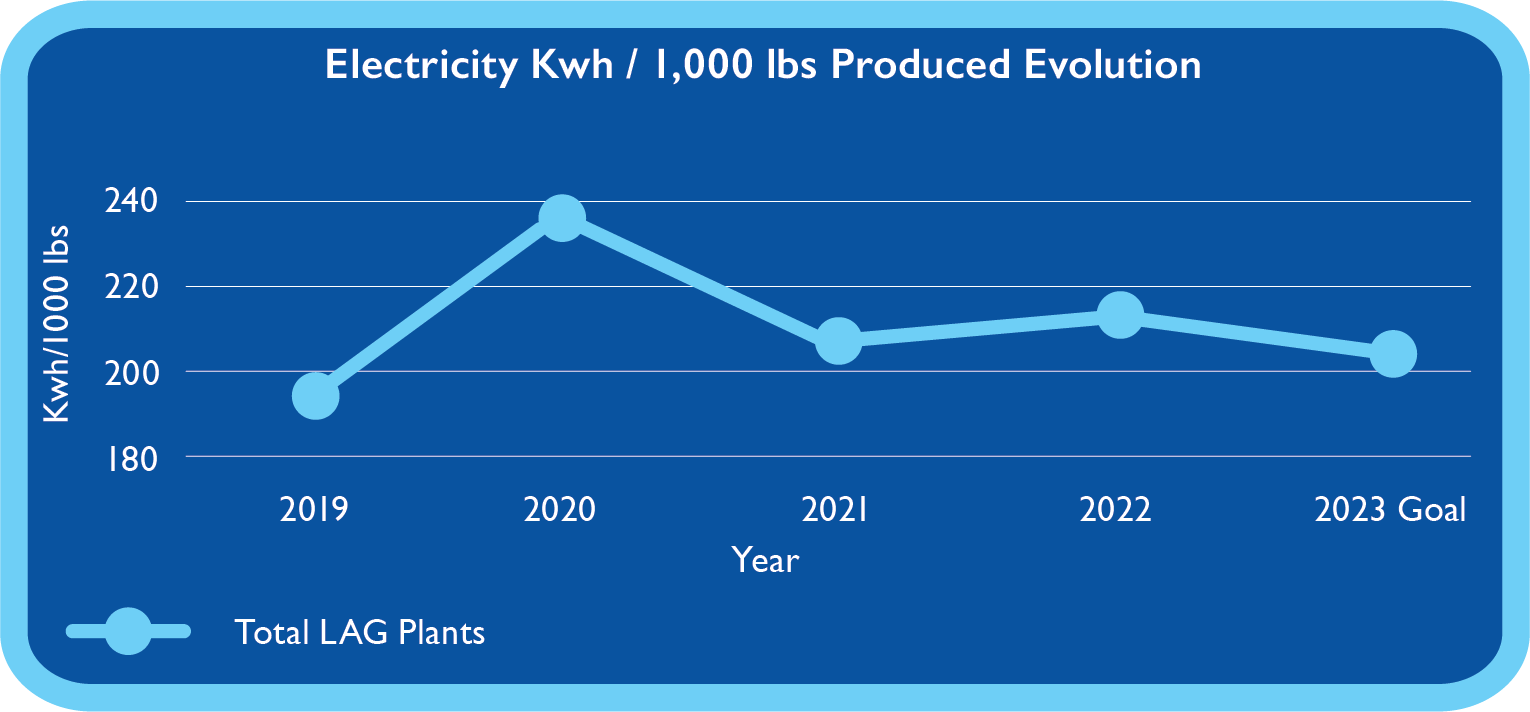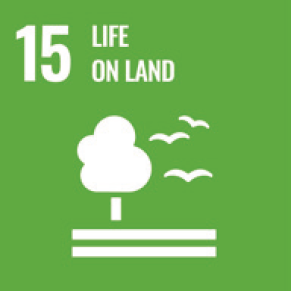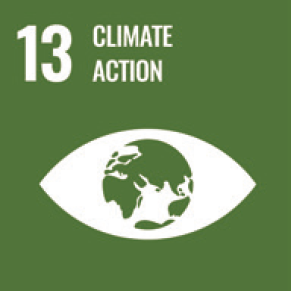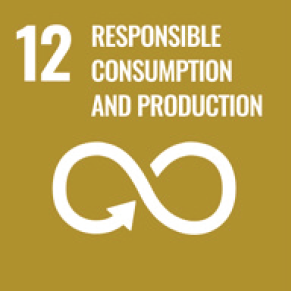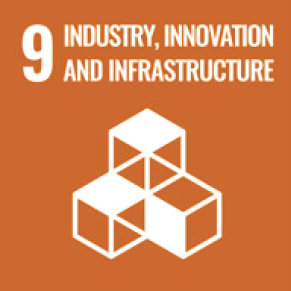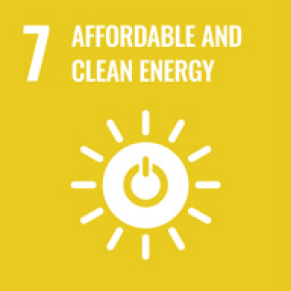 Looking Ahead
The vision for our manufacturing facilities is to implement strategic initiatives to help us to produce the best product in the most efficient manner. As national, state, and local governments increase their focus on sustainable manufacturing processes, it is our responsibility to be a leader in this space to provide solutions and to help meet these goals. It is imperative for us to be at the forefront of these endeavors that have a direct impact on our local communities and environments. Some examples of these types of projects include improved measurement and regulation of our energy inputs/outputs, implementing more energy efficient manufacturing equipment, and focusing on preventative maintenance practices to maintain a high service level. 
Completed Energy Initiatives:
Lactalis American Group has initiated projects to introduce LED lighting throughout our manufacturing facilities across the country. These lights are more energy efficient, reducing our need for electricity along with providing a safer work environment and increased visibility. Typically, we reduce our wattage per light fixture by about 74% upon project completion.2. since 2020, Lactalis American Group since 2020, has lowered electricity usage by Kwh / 1,000 lbs produced by more than 11%!
Ongoing Energy Initiatives:
Replacing the 44-year-old evaporator at our South Park facility
We are investing in a multi-year capex initiative to replace our 44-year-old evaporator at our second-largest production facility. Once complete, the improved production process will be more energy efficient with the new equipment. Our energy consumption will be greatly reduced by decreasing our need for steam from 13,000 pounds per hour to 3,000 pounds per hour.
Expected completion: 2024
New microfiltration unit at our Nampa facility
We are replacing our current membrane system with a new microfiltration unit to facilitate a shift to a much more efficient microfiltration process for both electricity and steam consumption at our largest manufacturing facility. Electricity consumption during this process will be reduced 87% and steam consumption will be eliminated entirely.
Expected completion: End of 2023 / Early 2024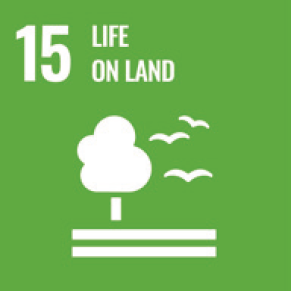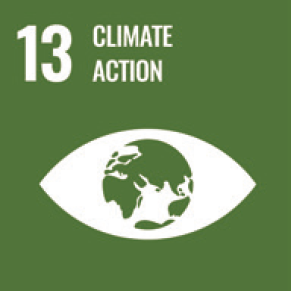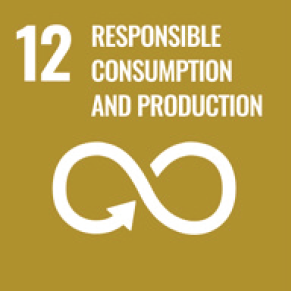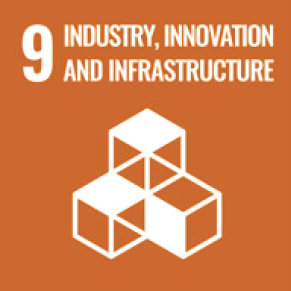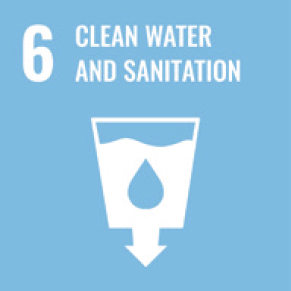 Water
We use water as a necessary input in the manufacturing of our products, often in cleaning processes that ensure quality and safety. It is a key resource for our industry, and we are thoughtful at each stage to strike a balance between efficiency and quality. In line with our overall standardization and measurement goals for this year, we are ensuring accurate data collection on our water usage and disposal. As we have been gathering data on our water usage since 2011, we have seen positive trends that we expect to continue. Sustainable water usage has come to the forefront of goals for Lactalis American Group. We are constantly looking for new ways to improve our usage and reduce waste by reviewing our factory processes and working with local organizations to help us meet environmental targets and goals. It is imperative for us to be proactive in our water consumption and continue our focus on reducing wastewater outputs at our plants. Along with our internal efforts, we must collaborate with our suppliers and communities to deliver on these environmental and socially beneficial initiatives.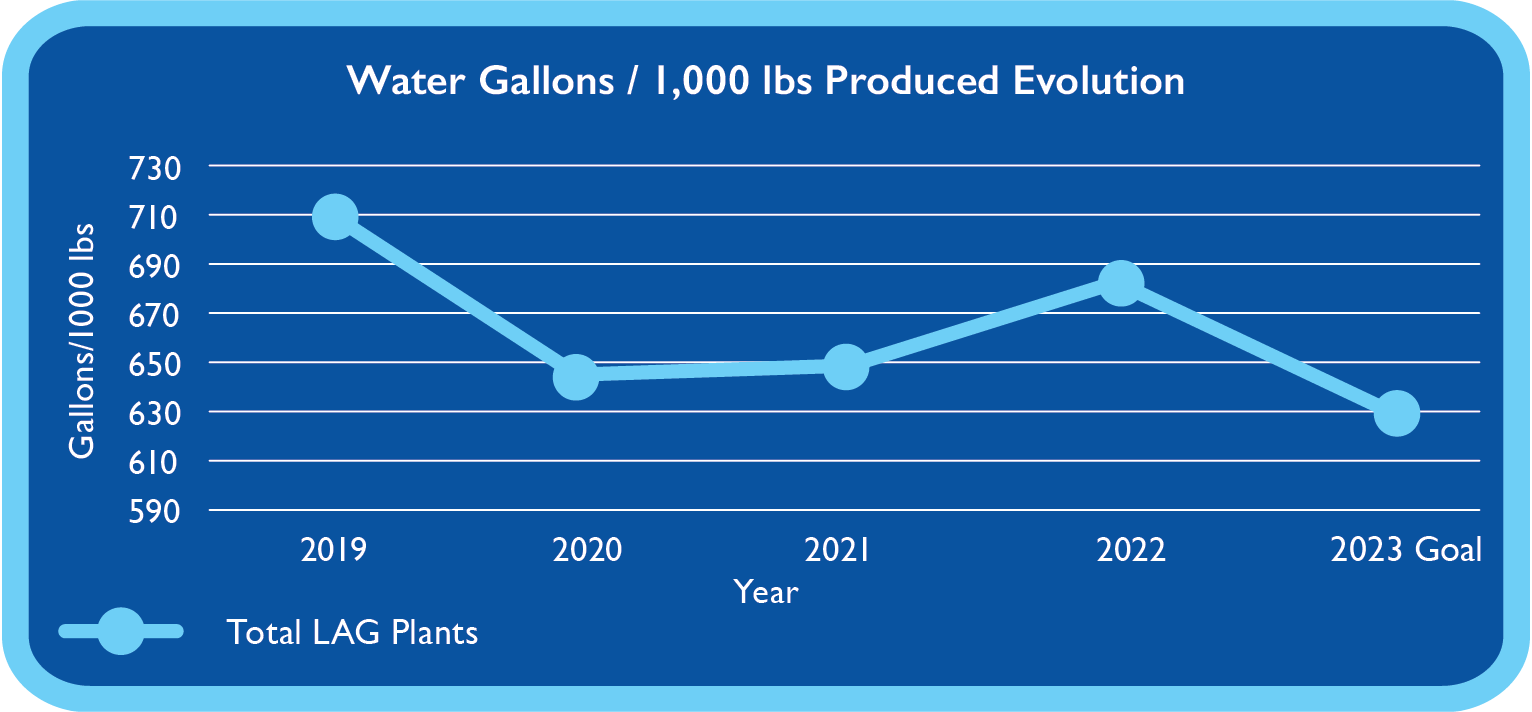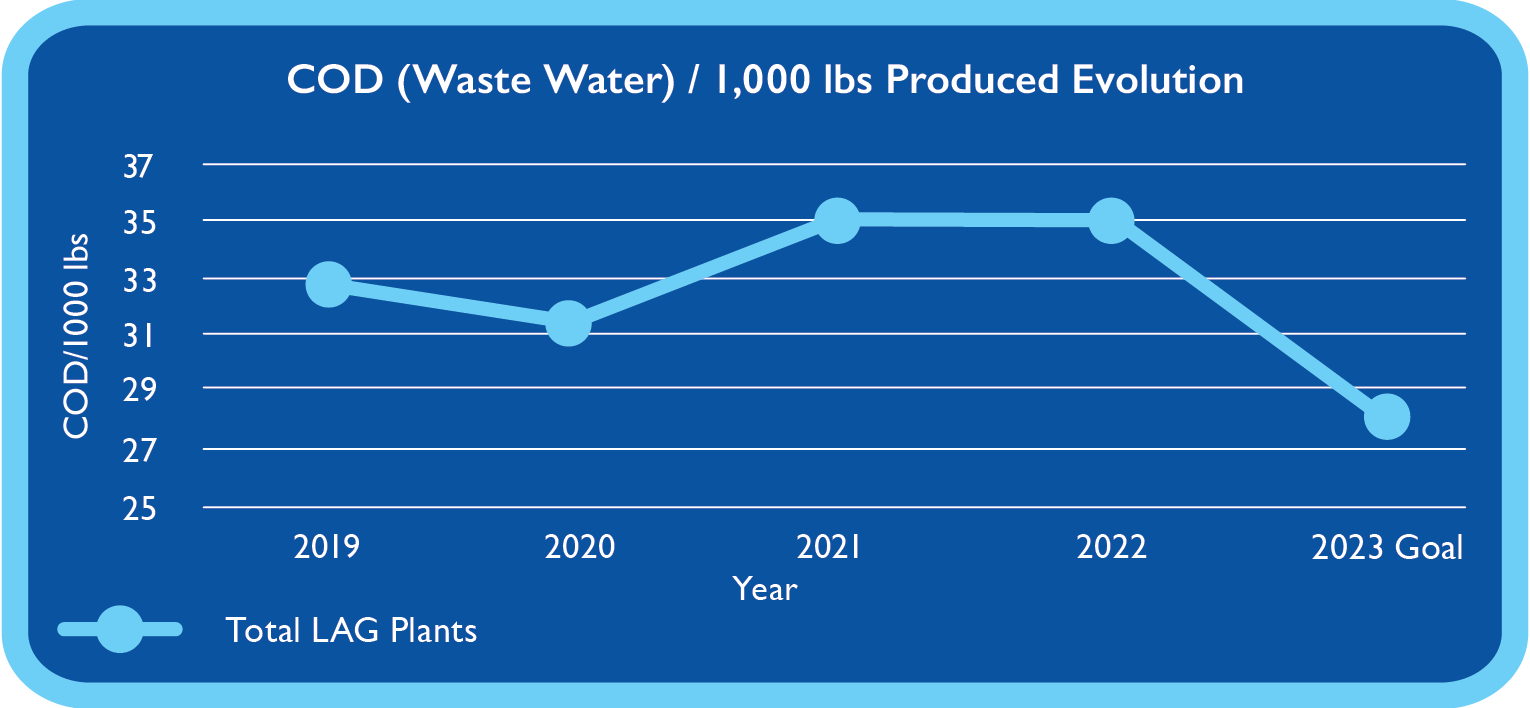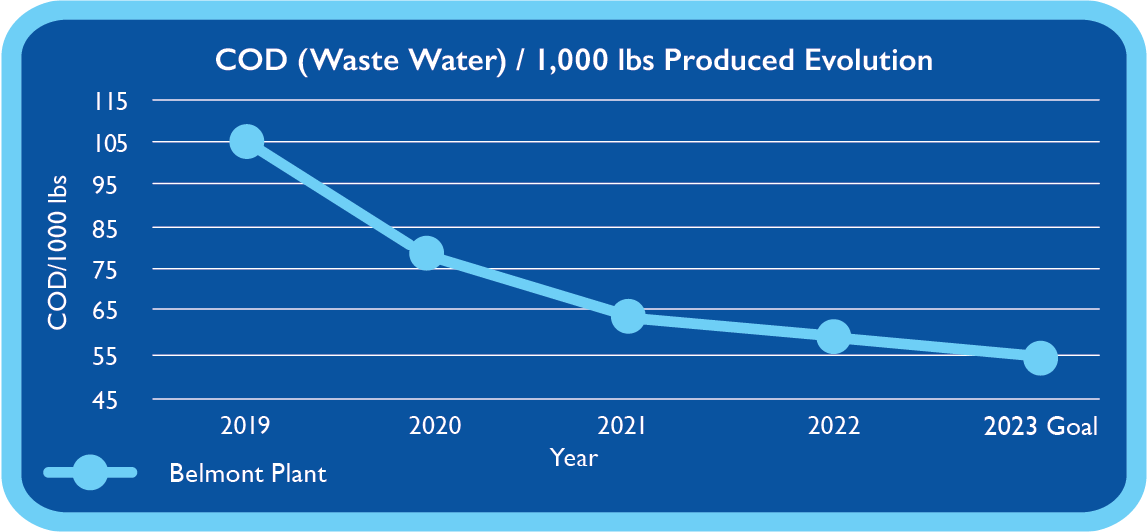 Lactalis continues to make heavy investments in our wastewater facilities. We completed a massive $7.5 million, multiple year, wastewater effort at our Belmont facility in 2021. We increased our biological capacity to follow the new phosphorous discharge limits set by the Department of Natural Resources. The increased capacity allows for the proper holding times to remove phosphorous, solids and other organic matter. The project has instituted a process which can better accommodate the acidic nature of dairy waste and can reduce the wastewater phosphorous discharge below the new limit of 0.075 to comply and improve the impact on the surrounding environment. The project has helped us achieve a dramatic reduction in our waste water Chemical Oxygen Demand (COD) per 1,000 pounds produced – a 50% reduction from 2019 to 2022. (see graph)
We are also investing $37 million in our wastewater facility at our largest plant in Nampa. This project will span several years and allow us to meet and exceed all regulatory requirements for COD wastewater in the State of Idaho.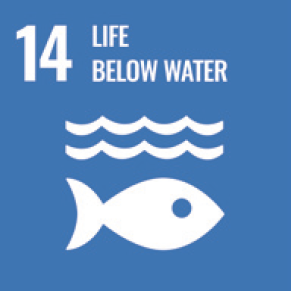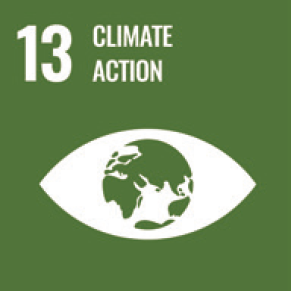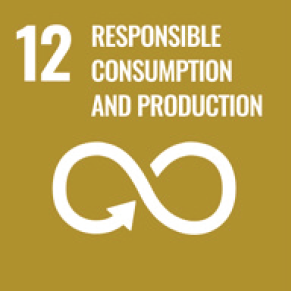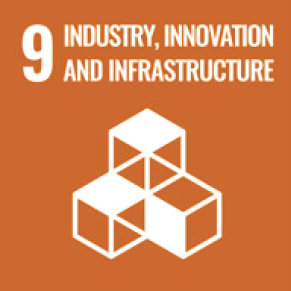 Circular Economy & Packaging
In addition to providing nutritional information, our packaging materials must protect our products and optimize freshness while minimizing food waste and impact on the environment. But we know there are challenges, especially with plastic. Today, the use of plastic is rapidly increasing around the world, yet just 9% of all plastic gets recycled. 
Our approach is to strive for "the right pack" that contributes to "better circularity" while "educating consumers to close the loop". To accomplish this we have developed an internal database for our packaging materials to ensure consistent tracking of our improvements. Next we are creating an eco-design evaluation process so that our new and future products take packaging sustainability into account at the onset. This includes screening for certifications and the environmental impacts of production throughout the lifecycle of packaging. 
While we rely on plastic packaging to safely share our products with the world, we believe that innovations in sustainable packaging are on the horizon and we will make the responsible choices when they are available. We are looking to our current suppliers to continue innovating in their offerings and technology as well as new partners who can offer novel solutions to improve the recyclability and circularity of our packaging. 
Today we believe our efforts are best focused on
Increasing recyclability of our packaging

Reducing plastic usage

Using certified paper fibers certified for sustainable practices

Reducing all avoidable packaging components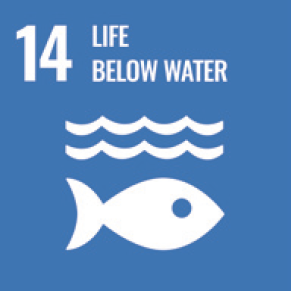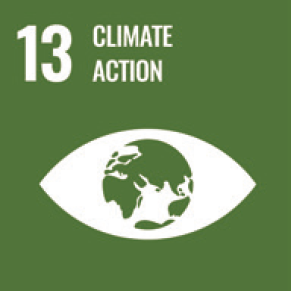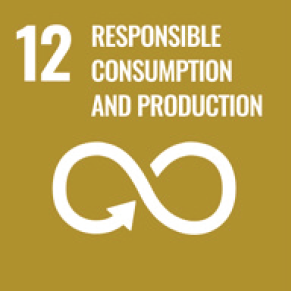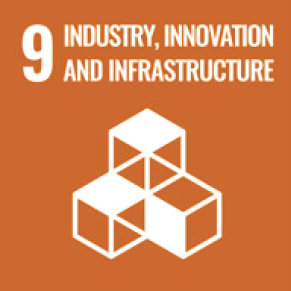 Responsible Packaging
Our vision is guided by 5 principles which in turn drive the sustainability targets we have committed to this year.
1. Food safety is the cornerstone
We are vigilant in maintaining high food safety standards to which packaging is instrumental. Not too much, not too little: just the right packaging.
2. Our brands will lead in consumer expectations
Our brands will keep piloting innovations to help consumers take part in choosing the right packaging.
3. Packaging improvement throughout the whole supply chain
On-shelf packaging is the most visible, but it takes much more to deliver our nutritious products. We explore solutions over our entire Supply Chain, down to the final mile.
4. Partnering on packaging
We believe that the packaging economy is at a turning point, but investment needs and the diversity of local capabilities make it complex. To progress as quickly as possible, we build partnerships with all our stakeholders (technical start-ups, suppliers, federations & authorities, NGOs) and take a pre-competitive approach. Joining forces with the whole Industry is key to develop long term viable solutions.
5. Closing the loop whenever feasible
A more circular packaging economy requires close scrutiny when selecting and sourcing materials. We have the responsibility to establish new avenues for recycled content, while ensuring proper recyclability of our packaging wherever sold. In our views plastic remains essential to ensure the best quality and Food safety, making the challenge of closing the loop all the more fundamental.
100% of current and future packaging solutions for pillar products and all future packaging solutions for product innovations will be screened using an eco-design tool by 2025
We plan on having 100% of the virgin paper we use covered by a sustainable certification by the end of 2023
We will eliminate PVC from our packaging by 2025
100% of packaging will bear waste management information by 2025
We will promote events like Global Recycling Day and the World Cleanup Day to raise awareness around waste management
We will aim for 100% recyclable packaging by design in 2025*
*Recyclable as defined by the Ellen McArthur Foundation with the exception of Polypropolene (PP) where our assessment is that PP bottles and other rigids are sorted and recycled in a single stream which have been validated as recyclable by external studies (Deloitte, Eunomia).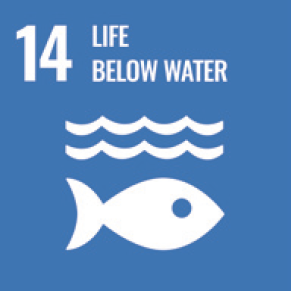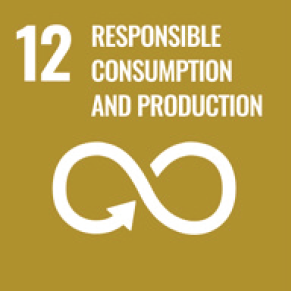 Recycling Content in Our Local Context
In the United States of America we are presented with a particular challenge as the recycling infrastructure has not kept pace with today's waste stream. Coordination between suppliers and the recycling industry needs to be managed to better prepare for optimizing the circular economy. 
In the United States, plastics are recycled using a mechanical process where used plastic material is sorted, cleaned, re-grinded, and recycled into new usable plastic that offers a way to circumvent the added environmental strain of using fossil fuels to generate virgin plastic material. 
We support the development of local recycling streams which can handle highly recyclable materials such as polypropylene and mono-material films. 
Finding an end-user for polypropylene and developing infrastructure to sort films at the recycling facilities is a key pathway to improving the circularity of our recycling systems in the U.S. 
Our challenge is to work with suppliers to develop and source a mono-layered film in parallel to the development of the recycled waste stream in the U.S. 
We want to close the loop on plastic. About 50% of our plastic packaging is currently widely recyclable**and we're working hard towards increasing that. To get there, we're working with our suppliers to develop alternatives and updating our on pack labeling to contain clear instructions on recyclability.
**Recyclable as defined by the Ellen McArthur Foundation with the exception of Polypropolene (PP) where our assessment is that PP bottles and other rigids are sorted and recycled in a single stream which have been validated as recyclable by external studies (Deloitte, Eunomia).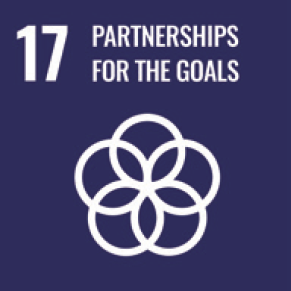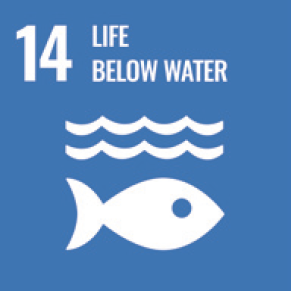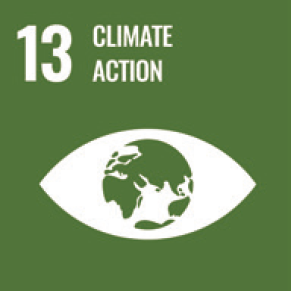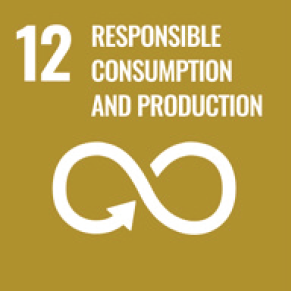 Closing the Loop
We have partnered with How2Recycle, which has developed an accurate and consistent labeling system that is quickly becoming industry standard. The purpose of the How2Recycle Guide for Recyclability is to transparently provide the general public and How2Recycle member companies with guidance about what recyclability means, and insight about how the How2Recycle program assesses recyclability on a package-by-package basis. At Lactalis American Group, the right packaging takes care of our products, consumers and the environment. In 2022 Lactalis American Group produced over 527 million pounds of product utilizing approximately 27 million pounds of packaging. This includes not only the packaging the consumer sees, but also the shipping cartons used to deliver the product to our customers.

If we can't completely

remove plastic, we're redesigning our packs to use as little as possible.

Our light-weighting initiatives from 2019 through 2021 have resulted in the avoidance of over 154 tons of corrugate/paper, and over 18 tons of plastic. Since 2022, we eliminated 23 tons of packaging. Our light-weighting initiatives since 2022 have resulted in the avoidance of over 11 tons of corrugate/paper, and over 11 tons of plastic.

We will continue to identify opportunities for similar improvements in the near term. 

We are in the process of identifying the potential to reduce overall packaging material usage and packaging intensity for our entire portfolio of goods. Led by our Packaging R&D and Purchasing groups, an ongoing program of supplier sustainability development opportunities has been established to evaluate the latest packaging developments. Initiatives in r-PET and increased recycled content in polypropylene applications may lead to future reductions in virgin material utilization. Since 2019 we were able to avoid the use of 1,990 pallets by redesigning our shipper cases to improve efficiency. Sometimes even a small change can have a huge environmental impact.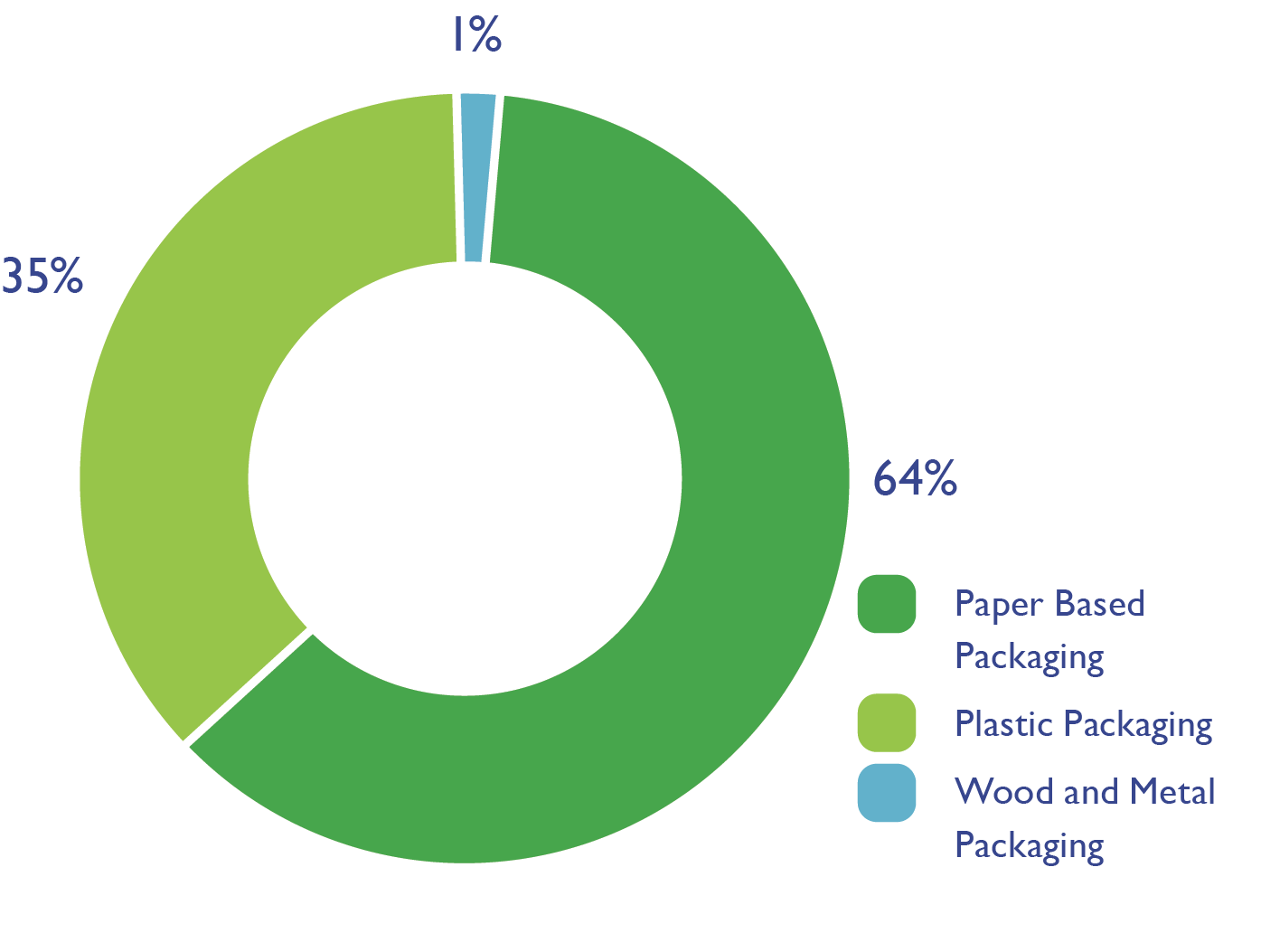 In 2022 our packaging intensity was 50.68 g/kg of Lactalis American Group products sold.*
67% of our paper products are made up of recycled content.**
*LAG products defined as products produced at facilities owned by Lactalis American Group.
**Using supplier data provided this is an estimate subject to continuous improvement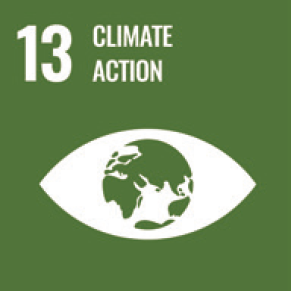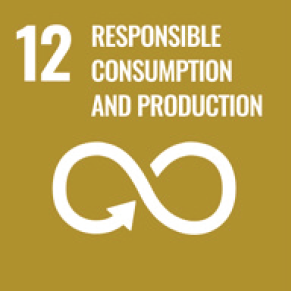 Recycle, Recycle, Recycle
Expanding upon our current efforts supporting our vision, Lactalis American Group has modified its packing usage tracking capabilities to include recyclability, recycled content and percent of virgin materials used. This expansion has required the manual input of over 2600 data points obtained through either the physical weighing of packaging, individual materials or calculations based on our supplier's specifications. Once completed the entire system will be integrated into our new product introduction processes to ensure it remains current and providing greater accessibility. The system will be refined further, expanding the plastics classifications to ensure we have the most up to date recyclability definitions for our usage in the United States.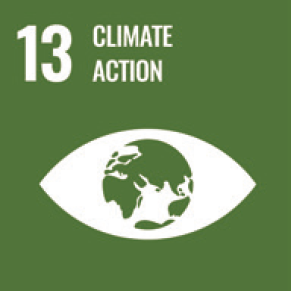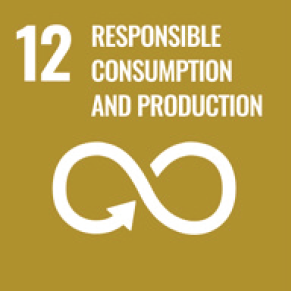 Reducing Waste Along the Dairy Supply Chain
Reducing food loss and waste is an important strategy to help meet the UN Sustainable Development Goals (SDGs) by 2030, contribute to the Paris Agreement on climate change, and sustainably feed the planet by 2050 (WRI 2019). In North America, WRI reports based on FAO 2011 study that over half of losses occur at the consumption stage with about 6% occurring upstream at the processing stage. Lactalis American Group directly impacts waste and losses at the processing stage of the supply chain where we focus on win-win solutions that improve efficiencies, minimize waste, and upcycle or redirect usable losses. At our facilities we train staff to reduce technical malfunctions and errors during processing and rely on technologies to optimize operations (e.g., to identify waste, track temperature and ensure freshness, assess ripeness, better balance demand and supply forecasts, and accelerate delivery of food). 
To impact the majority of waste which occurs at the household or consumption stage we standardize date labels, seek donation opportunities, and work with our packaging suppliers to maximize shelf life and freshness of our products.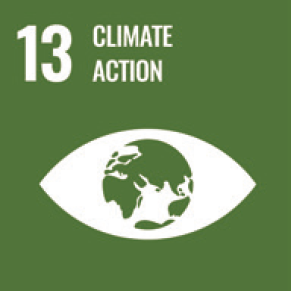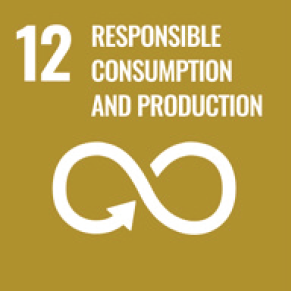 Transportation
At Lactalis American Group we are committed to reducing our impact on the environment and efforts are deployed daily at each step of our supply chain, from the sourcing of inputs to production and distribution. Optimizing resource consumption while providing consumers and customers with safe and exceptional dairy products that meet their needs and expectations is very important to us. During the last few years, we have made numerous upgrades and have accomplished a myriad of small-scale projects. In the spirit of continuous improvement, we have plans to further develop our partnerships in the transportation and logistics scope to further mitigate the impact that this activity has on our planet. 
At Lactalis American Group, we strive to get our products from production sites to the end consumer quickly while minimizing environmental impact. Within our distribution network, this means choosing transportation methods that both minimize distance traveled and maximize the amount of product shipped per truck, which in turn reduces our carbon footprint and limits unnecessary transport. Over the past several years we have repeatedly analyzed our distribution network design to most effectively deliver our products while maintaining our rigorous quality standards. 
Policies/Ambition
At the core of the Lactalis USA transportation strategy is our ambition to consolidate and pool customer orders across our brands for maximum efficiency in transport and delivery. Leveraging technology in transportation management systems and supply chain visibility, as well as our robust national network of carrier and warehouse providers, Lactalis USA developed a unique design which pools orders from multiple production sites, and across multiple Lactalis brands, into a single delivery experience to the customer. This model, deployed in late 2019 and continually expanded over the past 4 years, effectively delivers the same amount of customer volume on fewer trucks.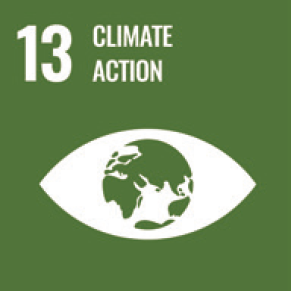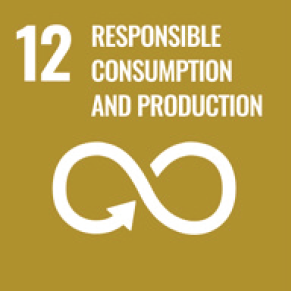 Carbon Emissions
We have established the framework for a monthly report that will be used to evaluate our carbon emissions. We are able to scale down to a lane level and evaluate how changes in our network from factors such as distance, saturation, transportation mode, impact the emissions we use. Reporting is slated to go live by the end of Q3 2023.
Trucks off Road Due to Intermodal Utilization
As we begin converting over the road lanes to intermodal, the Lactalis Transportation department plans to keep track of the number of trucks off the road, due to the transportation method migration.
Truckload Optimization
Our planning department has prioritized saturation and is dedicated to constructing optimal routes to maximize truckload saturation and minimize total miles traveled. We publish weekly saturation reports that allow us to track saturation trends (planned weight vs actual) at a lane level.
The report is structured to track the average weight that was planned to ship for the given lane vs the actual load weight.
Trends are reviewed weekly to identify opportunities to increase optimization efficiency.
Further enhancements will be made to this report to incorporate optimal distance traveled.
Truckload Saturation
In 2022, Lactalis USA made great strides with increasing truckload saturation within our network, increasing our average full truckload saturation by over 1,500 pounds. By adding extra inventory on each truck, we were able to take the equivalent of over 1,000 trucks off the road in 2022.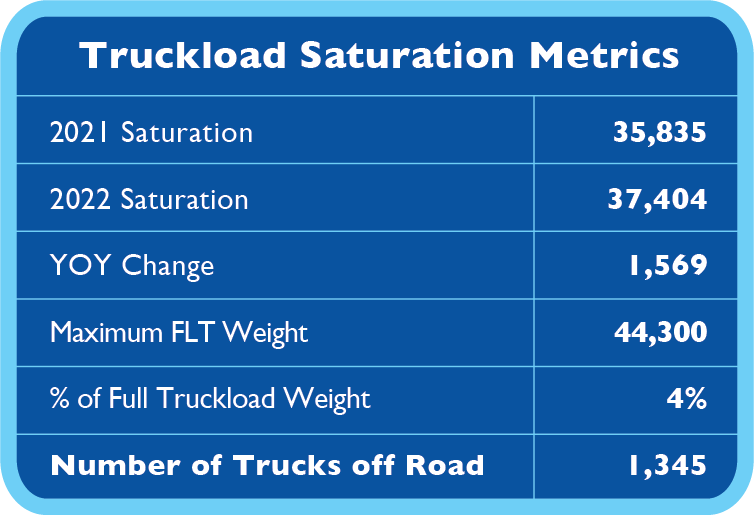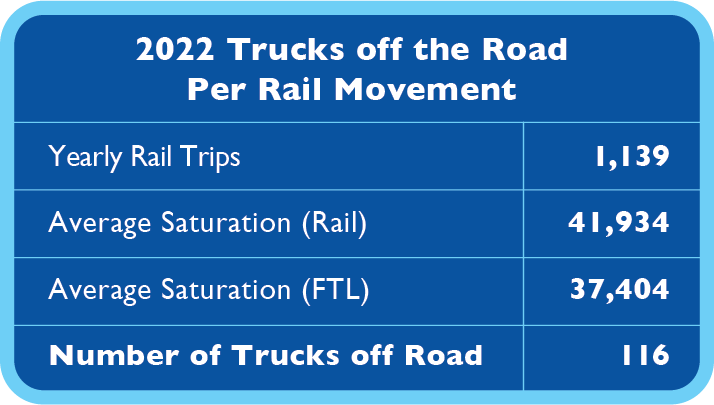 Trucks Off Road Due to Intermodal Utilization
Lactalis USA is in the process of converting lanes traditionally serviced over the road to intermodal. In August 2022, we began shipping one load a week from Buffalo, NY to Burleson, TX as a trial run for the initiative. After experiencing success, we included an intermodal portion in our 2023 Request For Proposal, where intermodal carriers were able to bid on lanes that had weekly volume. We are currently in the process of evaluating these rates and hope to implement them soon. In 2022, through intermodal shipments, we were able to reduce the number of trucks on the road by over 100.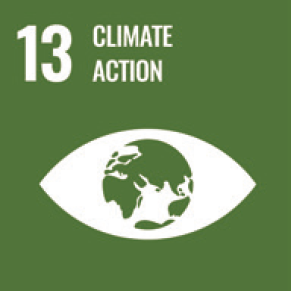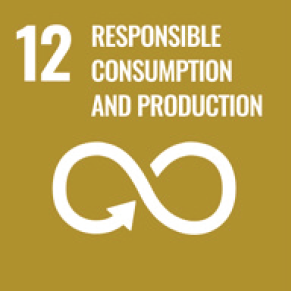 Electronic Bill of Lading System
Reducing waste is a key aspect in our department's environmental initiative. Lactalis is currently implementing an Electronic Bill of Lading (BOL) system that will bring an abundance of improvements both operationally and environmentally. At the forefront of these improvements is waste reduction. EBOLs allow the driver to access all delivery documents right on their mobile devices, streaming the document flow, eliminating the possibility of missing documents, and diminishing product rejection rate.
In its final state, the EBOL process will allow us to almost eliminate the need for paper BOLs entirely. This will drastically reduce our company's paper usage.
More to Come!
This is just the beginning of our journey…
© 2023 Lactalis American Group, Inc. All rights reserved.