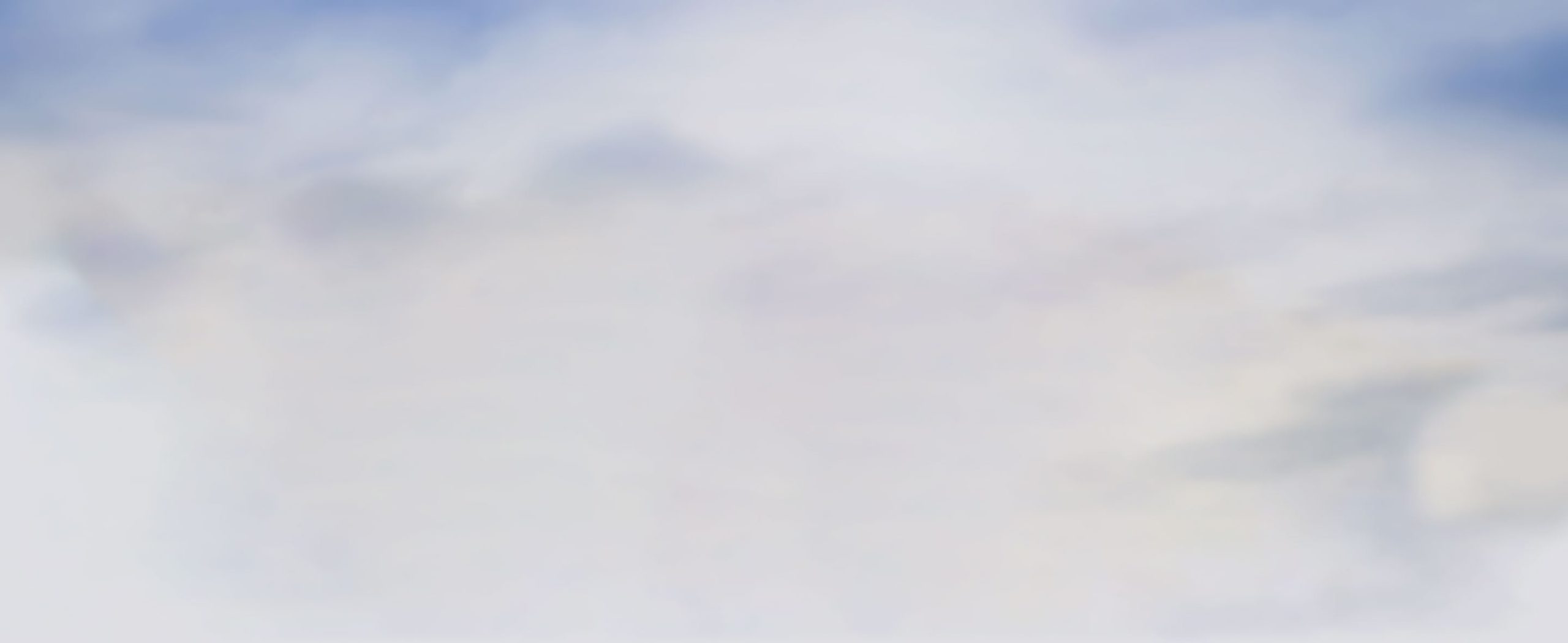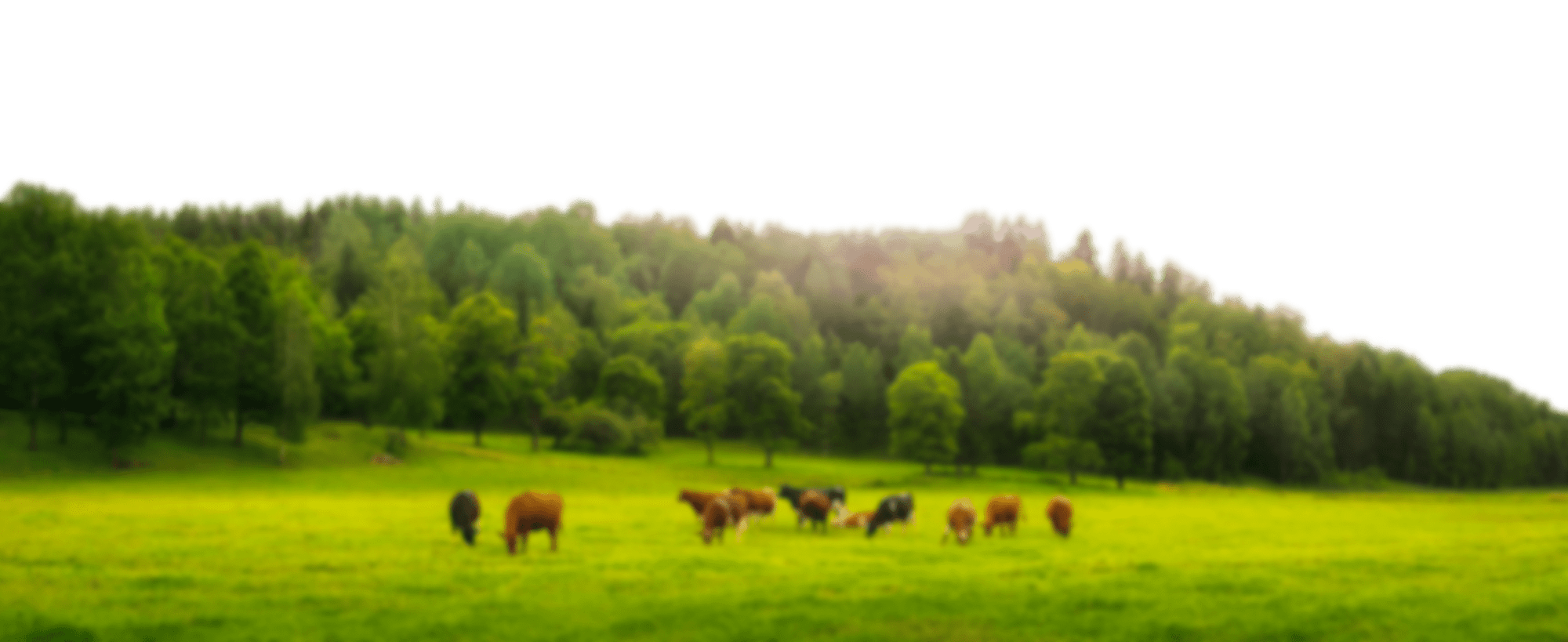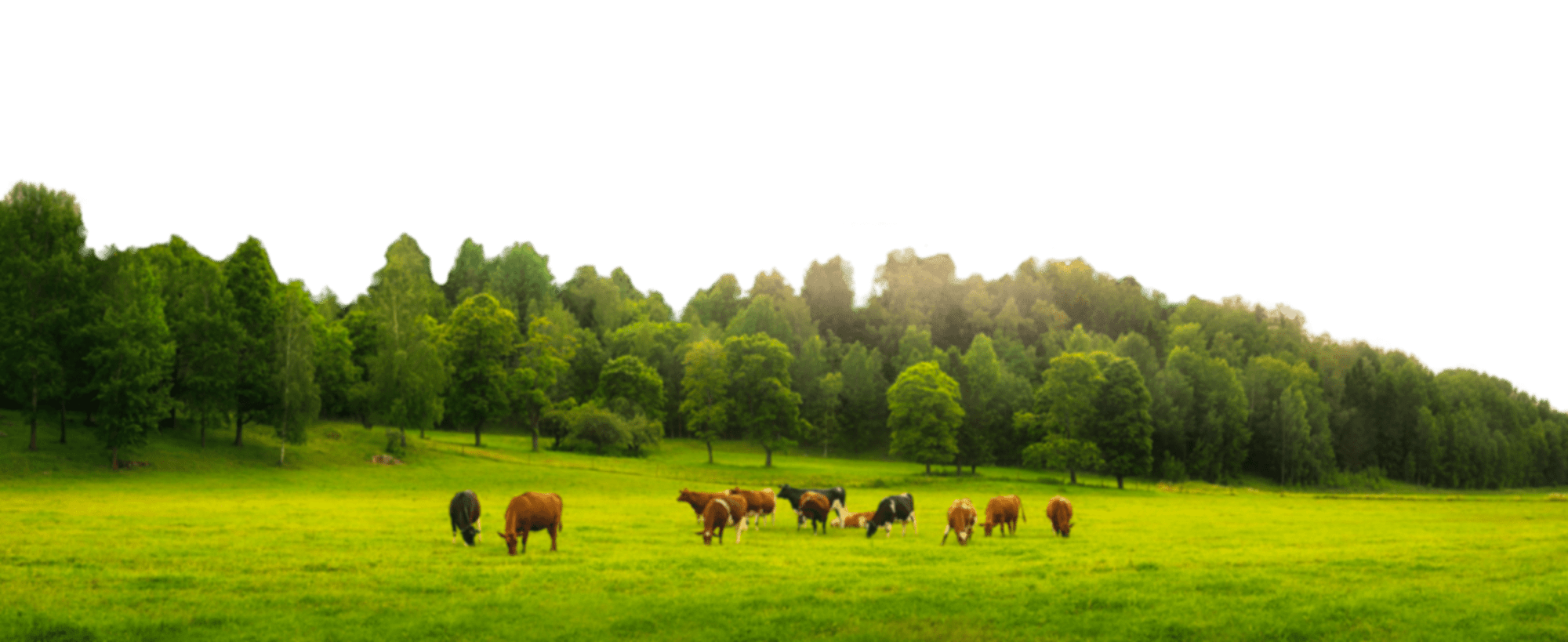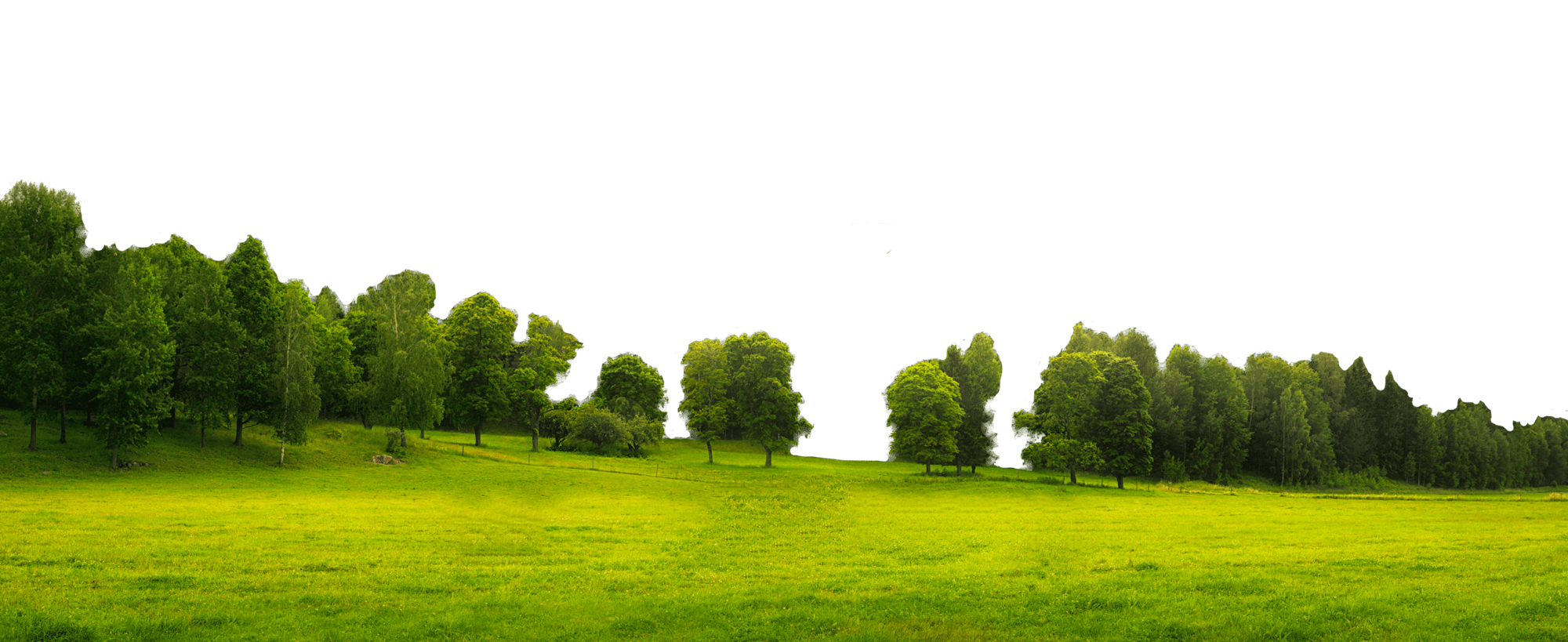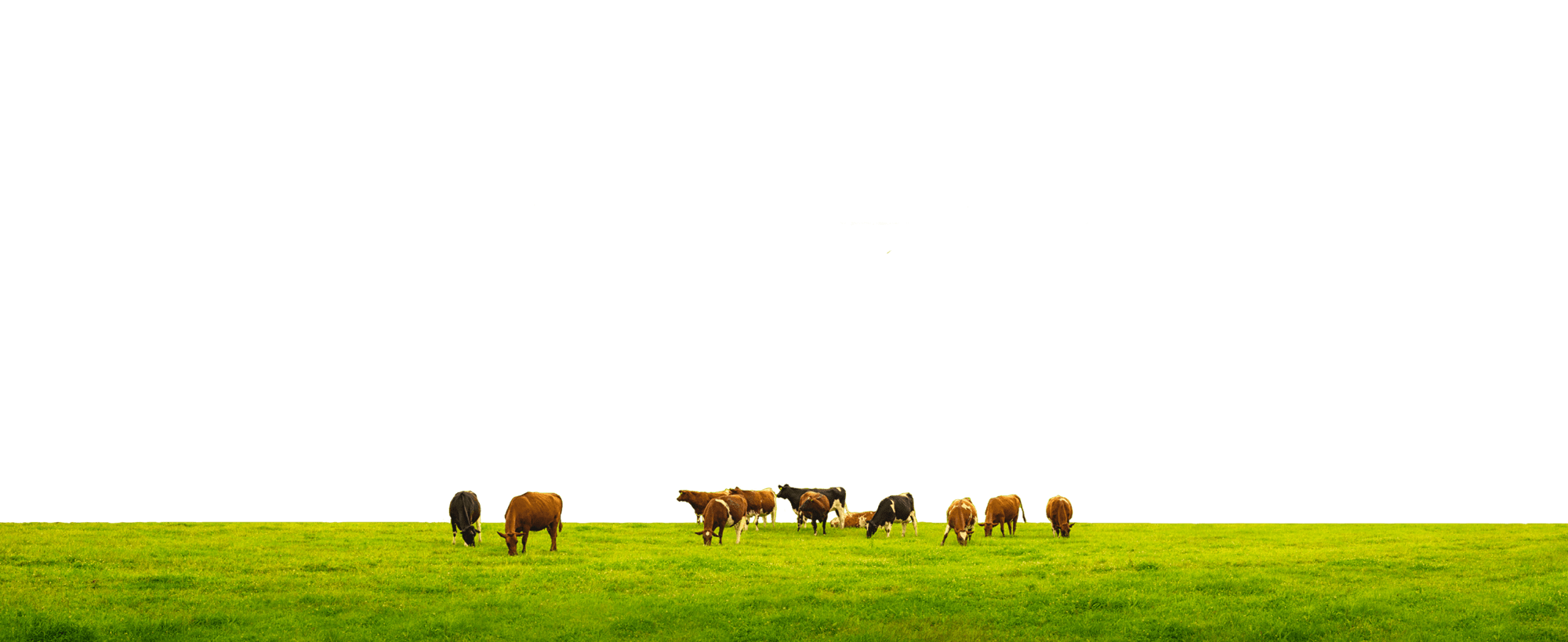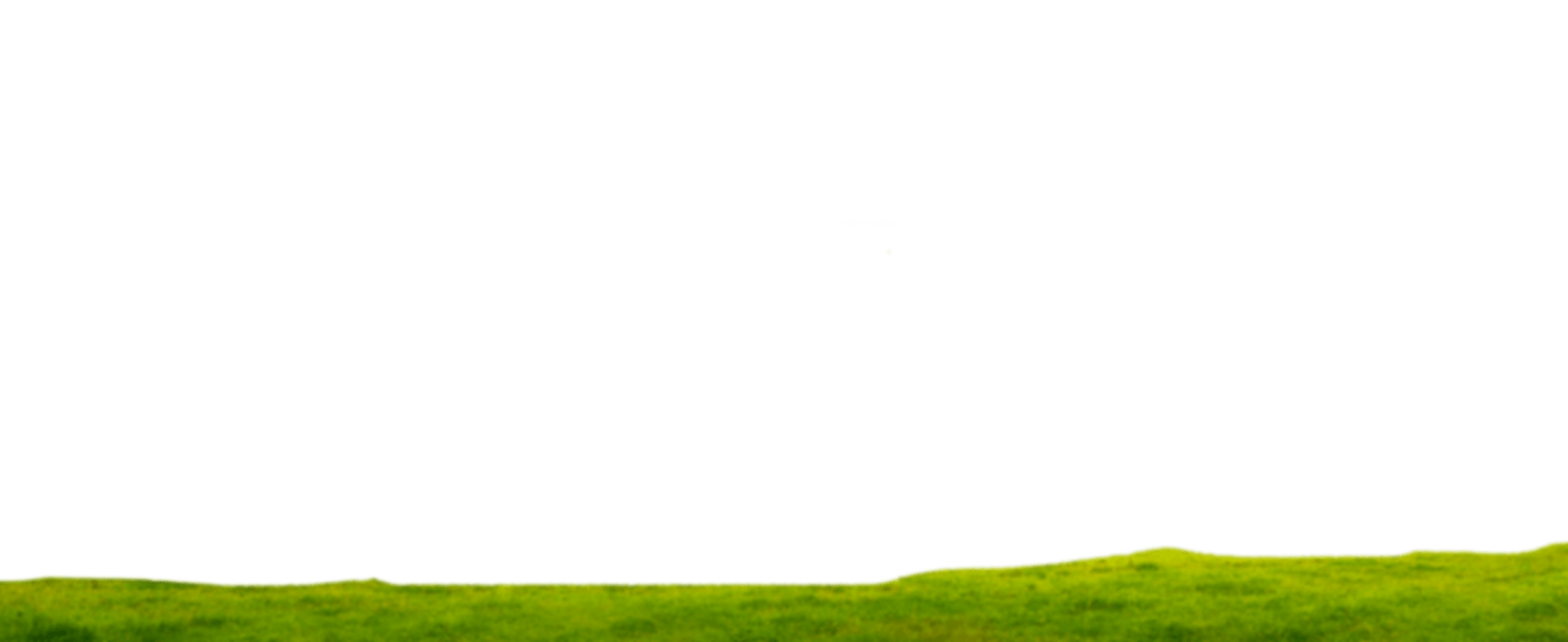 Our commitment to a better future.
At Lactalis American Group, we believe the health of the environment is critical.
As part of Lactalis Group, the world's largest dairy company, we know we play a key role in addressing the most pressing global challenges, from our production practices to how we engage with our community. We base these actions on a set of practical and effective solutions.
Lactalis Group has utilized eco-friendly policies and practices ever since it began making cheese in 1933. As the group has continued to grow globally, that focus has strengthened in order to enrich quality of life for our customers, our colleagues, and our planet.
What follows is an outline of the sustainable practices Lactalis American Group implements across its offices and facilities. We begin with our leadership's commitment.
Our Company
"Lactalis is a family business that offers each and every day healthy and tasty products that bring us closer together."
-Emmanuel Besnier, Chairman of Lactalis Group
Our Values
As a family-owned business, the Lactalis Group's core values – Ambition and Engagement with Simplicity – make us unique. Each Lactalis American Group team member forms the pillars of the philosophy we display every day in our work and actions. These values shape our vision for a viable and brighter future.
Our key areas of focus
Sustainability is meeting today's demands without compromising what is essential for tomorrow. It requires balancing the needs of the planet with the needs of humanity. There is no need to waste when we can conserve, save, reduce, recycle or reuse.
Our Corporate Sustainability Program is based on five key pillars: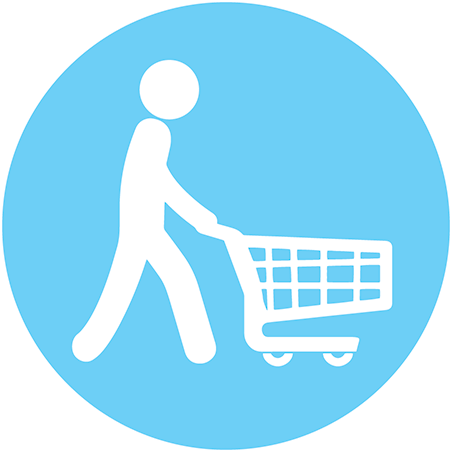 Milk is the heart of everything we do at Lactalis Group, and our consumers deserve the best of what milk has to offer. We know that quality, safety and the nutritional benefits of our products are key to build and maintain a trustworthy relationship with our consumers, and we make it a priority to offer them products made with high-quality ingredients.
We do this in part by carefully inspecting the milk we collect to ensure it comes from cows not treated with the Recombinant Bovine Somatotropin (rBST) hormone. We also collect milk from our producers within 16 hours after milking (on average), and transport it a relatively short distance to each of our plants.
Additionally, we refuse to add phosphates to our Galbani® Mozzarella string cheese. The same goes for GMO oil in our Galbani® Marinated Fresh Mozzarella, and Titanium Dioxide in our Galbani® Fresh Mozzarella, even though it is not mandatory to declare them on the packaging and many players in the industry may use them for cost efficiencies and appearance advantages. For example, The FDA does not require the color additive Titanium Dioxide be listed on product labels, which means many consumers do not know it is in some of the cheeses they buy.
We understand consumers can feel confused about the benefits, process, and composition of the products they buy. This is why, since 2013, we have paired our "know-how" with the most up-to-date scientific criteria to create standards by which we make our products. Our fundamental principles are to use high-quality ingredients and minimal processing to achieve the best quality and flavor.
We have also added organic products to our line of offerings, and are committed to those producers who choose to convert their farms to organic, which can take up to three years. To ensure we do things the right way, we started small, with a goal to expand our organic product offering. When Stonyfield Farm, Inc. joined the Lactalis Group family, we gained the ability to do much more in the organic space than ever before. Together, and with the help of our production partners in Lactalis Canada, we recently released flavored milk for kids that is both organic and low in sugar!
We will continually work to simplify our ingredients by re-formulating our recipes to eliminate any ingredients that are key concerns for consumers.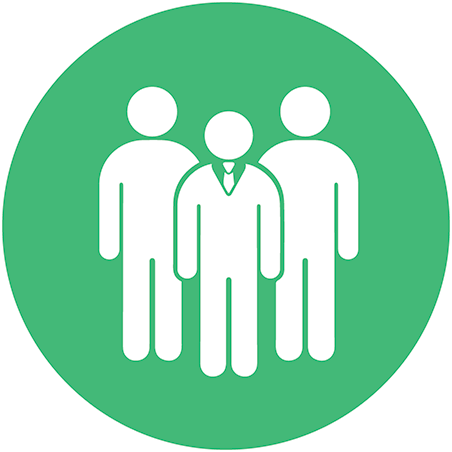 At Lactalis American Group, our people matter. We are a family business connected by shared values, ethics and a passion for making products that bring people closer together. We strive to ensure a safe and respectful workplace, enabling our teams to pursue common objectives at both the corporate and facility levels. Lactalis American Group believes that a positive work environment brings out the best of our dedicated people, who are key stakeholders for our sustainability program.
We have more than 1,600 employees in the U.S., and aim to provide every employee with economic security through fair wages, health security through our comprehensive benefits plan, and career advancement opportunities. With our colleagues benefiting from stable jobs, and the local benefit networks we work with, we create and maintain a virtuous circle of economic well-being.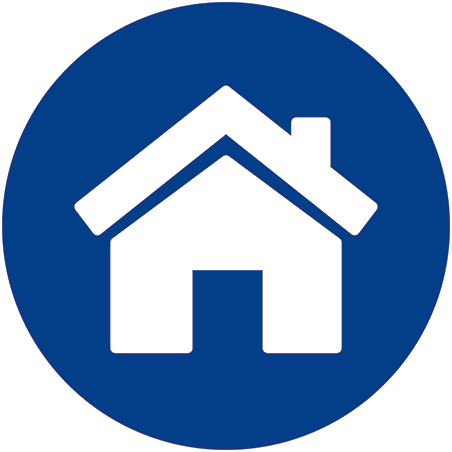 Lactalis American Group aims to contribute to the economic development in the areas we operate.
Our dairy plants are located in regions steeped in milk and cheese-making tradition. We work with local farmers, producers and suppliers. By planting roots in traditional dairy regions, Lactalis American Group supports and maintains authenticity, preserves multi-generational farming and fosters cheese-making expertise, passion and excellence.
Ongoing efforts to overcome food insecurity
First, and foremost, we are a food company, with a fundamental goal to help fight hunger in the communities around us. As we continually explore new opportunities within all the communities in which we operate, we are proud to share ongoing initiatives in New York State:
Buffalo, NY: Corporate Offices & Plant
Lactalis American Group's Buffalo location works with Food Bank of WNY, a program of FeedMore WNY. This program serves almost 130,000 individuals via 300 agencies and programs throughout Western New York's eight counties.
Each month, we send teams of up to 15 volunteers to the Food Bank, where we work with the agency's backpack program – a plan designed to assist low-income families over the weekend when school meals are not available – help set up for fundraising events, and more.
Lactalis American Group also donates cheese to the Food Bank. In the fall of 2018 we donated 16 pallets (approximately 28,000 units) of UHT (shelf stable) organic flavored milk for under-privileged children to enjoy. In May of 2019, we donated another seven pallets of 8 oz. shredded mozzarella bags to the Food Bank, which were a big hit with charities throughout Western New York.
We are working to establish a system through which we regularly donate cheese products that have the highest value for soup kitchen menus, e.g., mozzarella, ricotta and snack cheeses.
New York City
Lactalis American Group's NYC office has supported a "Shop and Stock Pantry Assistance" project with Food Bank for New York City since March 2019. Employee volunteers assist Food Bank clients as they shop for food, and restock the pantry throughout the day. Lactalis American Group covers the transportation cost and meals for all employees volunteering.
We plan to continue these programs in 2020 and duplicate these efforts with the local food banks near our other locations in Nampa, Idaho; Belmont & Merrill, Wisconsin; and Turlock, California.
Annual donations to communities outside our operations
Each year Lactalis American Group helps the communities that host our company's National Meeting. In 2019, our annual event took place in San Antonio, TX and every employee in attendance, including our leadership team, worked to pack food that we donated to the local food bank.
Creative initiatives to make our communities a better place to live in
Lactalis American Group also encourages its employees to support their communities outside of work. Our "Adopt South Park Avenue" program in Buffalo allows employees to volunteer a few hours every other month during the warm weather months to clean-up the street where our corporate headquarters and plant operate. We launched this initiative in 2018, providing the necessary tools (reflective vests, gloves, garbage grabbers, buckets, and trash bags) that help make it possible. It is a rewarding program and our volunteers often receive comments of gratitude from community members as they work.
Additional community focused initiatives
Holiday fundraising:
In November, our team in Nampa, Idaho purchases 20-25 turkeys and delivers them to local shelters along with some of the delicious Lactalis American Group cheeses produced at the Nampa facility.
Each December, our Buffalo Corporate Office offers employees the opportunity to donate food and gifts for children and adults. These gifts are placed anonymously under the holiday tree and donated to a local organization that provides underprivileged families with holiday gifts. At the same time, our NYC team proudly contributes to the Food Drive organized locally to benefit Food Bank for New York City. Employees generously donate canned goods, and Lactalis American Group joins the effort by contributing its Parmalat® UHT milk. In December 2019, more than 700 lbs. of food were donated via this initiative.
"Jeans days" fundraising in Buffalo:
In 2019, we kicked-off Jeans Day, an initiative at our Buffalo Corporate Office where each month an employee nominates a non-profit organization of their choice to receive donations collected in exchange for participating employees wearing jeans to work. Some of the organizations that have benefited from Jeans Day include the Red Cross, the SIDS institute, and the American Heart Association.
Corporate Challenge:
Every year since 2004, a team of highly-motivated runners and walkers along with cheerful supporters from our Buffalo location participate in the Corporate Challenge – a charitable race with a 3.5-mile course. Lactalis American Group pays a portion of the runners' registration fee and sets up a big tent in Delaware Park, offering free food and beverages to all the participants. Every year, this run benefits a local association.
In 2018, our employees in the NYC office participated in a similar type of event around Central Park.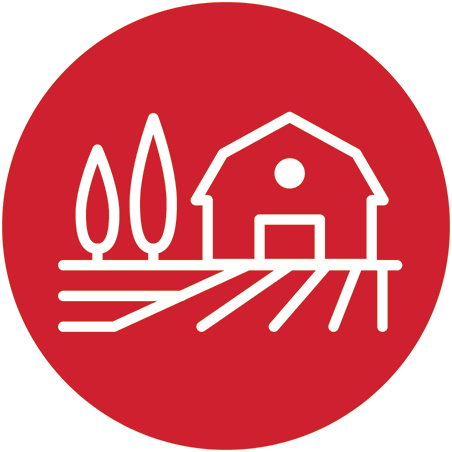 Our Suppliers & Transportation
We want to be better, so our actions have to extend to every aspect of our operations. This is why we carefully select suppliers that share a common philosophy toward a cleaner, safer and more environmentally friendly food system. Our business relationships are based on trust, experience, integrity, and excellence, resulting in successful projects and continuous improvement. 
Farmers and their cows
We partner with passionate dairy farmers that continuously strive to raise the bar on animal care and provide us with fresh, high-quality milk. Dairy cows require patience and kindness, and our farmers deliver on that need by adherence to standards developed under the F.A.R.M. program through a collaborative effort between producers, veterinarians and animal care experts. The F.A.R.M. program, which is recognized on national and international levels, is an animal well-being program aimed at providing consistency and uniformity in animal care and quality assurance throughout the dairy industry.
We do our part by continually auditing the farms to ensure they share our commitment to the best care and treatment of their dairy cows.
Supporting local and family-owned business
Our local presence in some of America's best dairy regions allows us to work closely with multi-generational family farms of all sizes. We prioritize buying milk directly from farmers rather than through co-ops, which creates a natural collaboration and makes for the strongest possible working relationships between us and our producers.
The F.A.R.M. environmental stewardship
Farmers are the original environmental stewards. In addition to setting animal welfare standards, the F.A.R.M. program details a comprehensive estimate of greenhouse gas emissions and energy use on dairy farms, and provides tools and resources for farmers to measure and improve their footprint. For additional information on F.A.R.M. standards, please refer to the appendix.
Back to the way food used to be
We require our organic farmers be certified under the USDA's National Organic Program, and the Validus organic standards.
Under both of these programs, the standards for animal feed are quite rigorous:
No conventional fertilizers, non-GMO crops, no hormones or rBST, no cloning, no chemicals, no preservatives, no artificial additives, no antibiotics as part of the animal feed
Only approved substance and practices and "high risk ingredients," thresholds frequently tested (corn, canola) for farmers to stay certified
Throughout the grazing season, which cannot be less than 120 days, pastureland has to be provided in sufficient quality and quantity, representing no less than 30% of all DMI (dry matter intake) from grazing
LAG Supplier Code of Conduct
LAG and its suppliers will not:
Engage in any action or practice in violation of the laws or regulations of any country or other location in which it does business. This includes, but is not limited to, laws and regulations related to labor, immigration, health and safety, working hours, and the environment.
Use or support child, indentured, involuntary, or prison labor
Expose workers to unreasonably hazardous, unsafe, or unhealthy conditions.
Unlawfully discriminate against workers on the basis of race, color, religion, gender, national origin, age, disability or sexual orientation.
Engage in any conduct likely, intending, or appearing to improperly influence any Lactalis American Group representatives in the performance of their job responsibilities. Bribes, cash payments, and business gifts and entertainment of more than token value are prohibited. Suppliers must refrain from engaging in any conduct that may appear improper or may result in a conflict of interest when viewed from Lactalis American Group's point of view.
LAG and its suppliers will have workplaces that:
Are free from harassment, which includes coercive, threatening, abusive, or exploitive conduct or behavior or harassment because of one's race, color, religion, gender, national origin, age, disability or sexual orientation.
Treat all workers fairly, with dignity and respect. Supplier will not prevent workers from choosing to associate (or not) with any group or bargaining collectively (or not), consistent with applicable laws.
Pay wages that meet or exceed legal and industry standards.
Employ workers who are legally authorized to work in the United States under federal and any other applicable laws. Each employer is required to receive and review documentation proving such work authorization from each worker before jobs are assigned.
LAG and its suppliers will:
Comply with the provisions of the U.S. Foreign Corrupt Practices Act of 1977, as amended. Money, or anything else of value, will not be provided to any agent or representative of any government or government agency in order to obtain or retain business.
Act with reasonable diligence to ensure that any of its contractors, subcontractors, manufacturing facilities, labor providers, agents, agencies, associations, distributors, partner organizations, suppliers, affiliated companies, or subsidiaries who are involved in Lactalis American Group business, also comply with this Code of Conduct.
LAG Suppliers will:
Allow Lactalis American Group, or a third party auditor selected by Lactalis American Group, to audit Suppliers' compliance with this Code of Conduct.
Violations of this Code of Conduct will be reported.
LAG WMBE mission statement
The Lactalis American Group Minority & Women-Owned Business Enterprise (MWBE) Program is committed to the growth and development of minority- and women-owned companies, particularly those that operate within its communities. Through this program, we will seek to identify and use suppliers that share our commitment.
Eyes on Idaho:
Crop rotation, cattle feed, and soil management
With sunshine during the growing season and proper irrigation from the winter's melting snow-pack, Idaho provides an ideal environment to grow large volumes and variety of high-quality feeds. In this area, farmers raising row crops are neighbors to farmers raising dairy cattle. This match allows crops rotation, which improves soil fertility and reduces crop losses due to insects. With these favorable growing conditions, our dairy farmers can be self-sufficient by growing most of their cattle feed locally (corn, alfalfa and other small grains) while sourcing the rest of their needed proteins, minerals, and cottonseed from outside of Idaho. In total, 85% of our farmers' feed and forages are raised in Idaho making it a sustainable and environmentally conscious model.
Farmers' financial support and bonuses for high quality milk and well-treated cows
A key factor in our success is maintaining high-quality milk standards. To help support and incentivize dairy farmers to produce high-quality milk, we put in place different programs and financial support, which include paying bonuses and premiums for their participation in some of the following programs.
'Protein Incentive' Program
We reward our direct dairy farmers through their monthly payments based on the protein content of the milk they supply. This high-quality premium aims to incentivize farmers to provide the best milk possible. It also reduces transportation and logistics costs for the farmer, because increasing protein concentration means less volume of milk to be collected for the same amount of cheese produced.
Bacteria and somatic cell counts
We also reward our direct dairy farmers based on lower bacteria and somatic cell counts than the USA's and EU's Grade A industry standards. Farmers have to pay a penalty above a certain threshold. The goal is to have the overall milk supply as clean as possible, and to ensure animal well-being for which somatic cell concentration is a concrete indicator.
On-farm milk cooling & storage
In-line with the protein concentration premium, we put in place an "on-farm tanks" program. All direct Lactalis American Group producers own their cooling tanks at farm level. This allows us to maximize hauling efficiencies and them to benefit from cost-savings by increasing one-stop milk collection. The average age of the milk being picked up is less than 16 hours, making for some very fresh milk.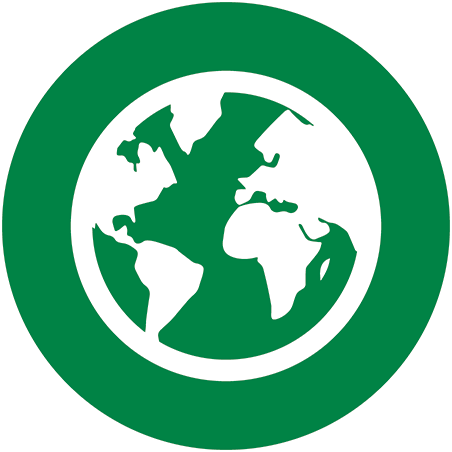 Lactalis Group's philosophy challenges us to look continuously for practical and effective solutions to measure and reduce our environmental footprint. We want to be pragmatic, not dogmatic. Lactalis American Group hopes to achieve a resilient sustainable food system through responsible use of natural resources. This principle applies at all levels of the organization.
Greenhouse gas emissions
Cows produce methane: that is a fact! We work with farmers to adapt milk production and feeding to reduce their environmental impact. Yet, we believe that room for improvement lies more with transportation than methane. This is an area of top priority.
Milk collection
One way to reduce our carbon footprint is to put in place the right measures to improve and optimize our milk collection practices, with the ultimate goal of lowering our carbon dioxide consumption.
Average distance from farm to processing plant:
The transportation of milk from farms to plant is one of our carbon footprint measurements. Our proximity to our milk farms allows us to collect the milk at its optimal freshness (16 hours on average), and to reduce our fuel and carbon dioxide consumption.

Load reduction:
Through these initiatives, we've reduced our loads from 1,943 in January 2016 to 1,426 in January 2019. That is to say (compared to 2016):
517 FEWER LOADS A MONTH
Optimizing and regrouping hauling operations
Higher milk protein concentration = bonus for farmers and efficiency for cost-saving:
One determining factor in selecting high-quality milk is its protein concentration. A higher concentration means more protein in less milk, and consequently less volume to collect and distribute to produce the same amount of cheese. Therefore, as referenced in the Suppliers & Transportation section, to increase hauling efficiencies, we have decided to put in place a "protein incentive" system, whereby we pay a bonus to our farmers depending on the protein concentration of the milk they provide.
On-farm cooling and storage to match full capacity:
In-line with the protein concentration premium, we put in place an "on-farm tanker" system, and pay a premium for less frequent collection. All contracted farmers own their cooling tanks at their farms, which allows us to maximize one-stop milk collection.
Bigger trucks = larger payloads:
We are also phasing out the pumps attached to the tanker (with farmers installing the pump at their farm), maximizing the amount of milk per haul (1,500 lbs. gained per trip).
Distribution of our finished products: We are on the right path
Another way we reduce our carbon footprint is using the right measure to improve and optimize our transportation and distribution practices of our finished products, with the ultimate goal of lowering our CO2 consumption.
We now use the rail more often for our long-distance transfer of products between our two largest plants and distribution centers in Nampa and Buffalo. Rail is a transportation system that generates three times less fuel (ton-miles calculated) than conventional long-haul trucks. This has an important impact on our planet.
We are finalizing a complete overhaul of our logistics system that will permit transportation of our cheese with the pallets from our U.S. sister companies (making yogurt), without damaging service to our clients. This will result in overall fuel usage reduction.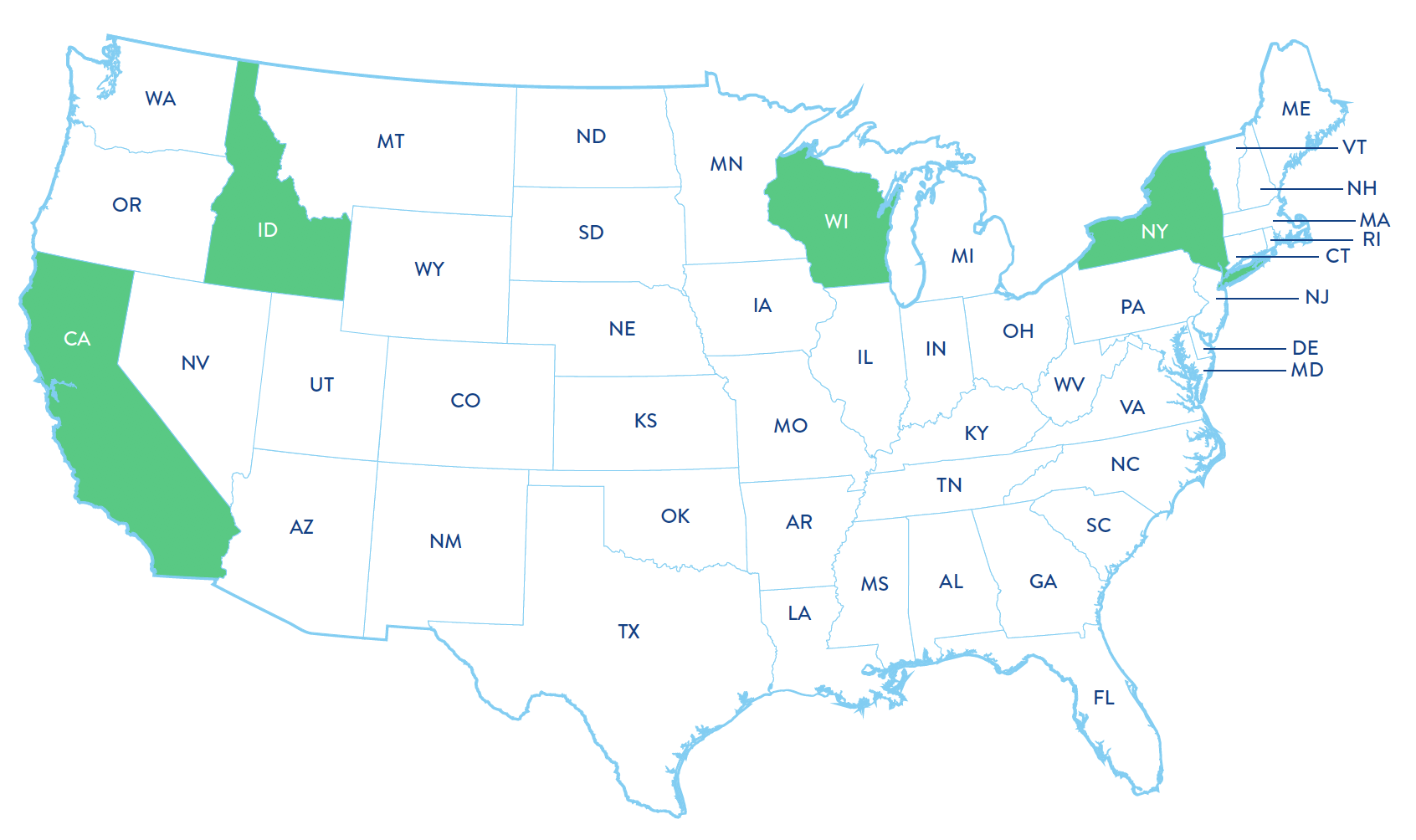 Industrial: Packaging & electricity consumption
According to 2018 data, most of our manufacturing facilities are located in states generating high percentages of renewable energy. We are proud of our locations' contributions in this area.
Idaho – #3
California – #11
New York – #24
Wisconsin – #39
Since 2014, we have saved the equivalent of 1,100 households' energy consumption – or nearly 12 million kWh!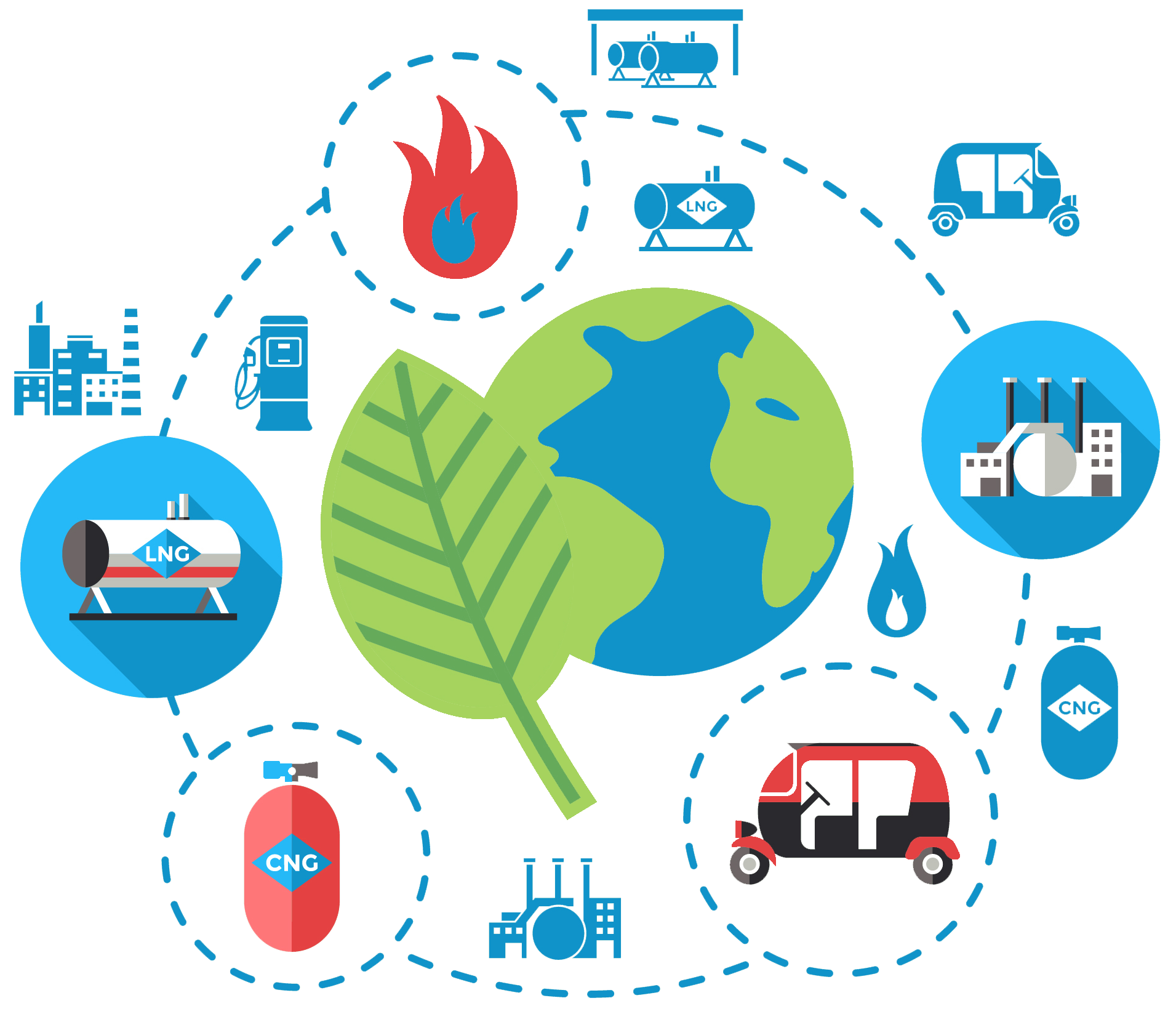 Natural gas usage and emissions
We use natural gas to make steam and to dry powder. Since 2014, we have saved the equivalent of consumption of 2,300 households' energy consumption in the Northeast region.
Our manufacturing plants have been working to minimize impact on their surroundings. It is good for business, but also good for the planet.
Water usage:
The daily efforts by our teams have resulted in valuable water usage reduction. Since 2014, we have saved the equivalent of 200 Olympic-size swimming pools (or 130 million gallons). This is our #1 planet-saving initiative; water is precious!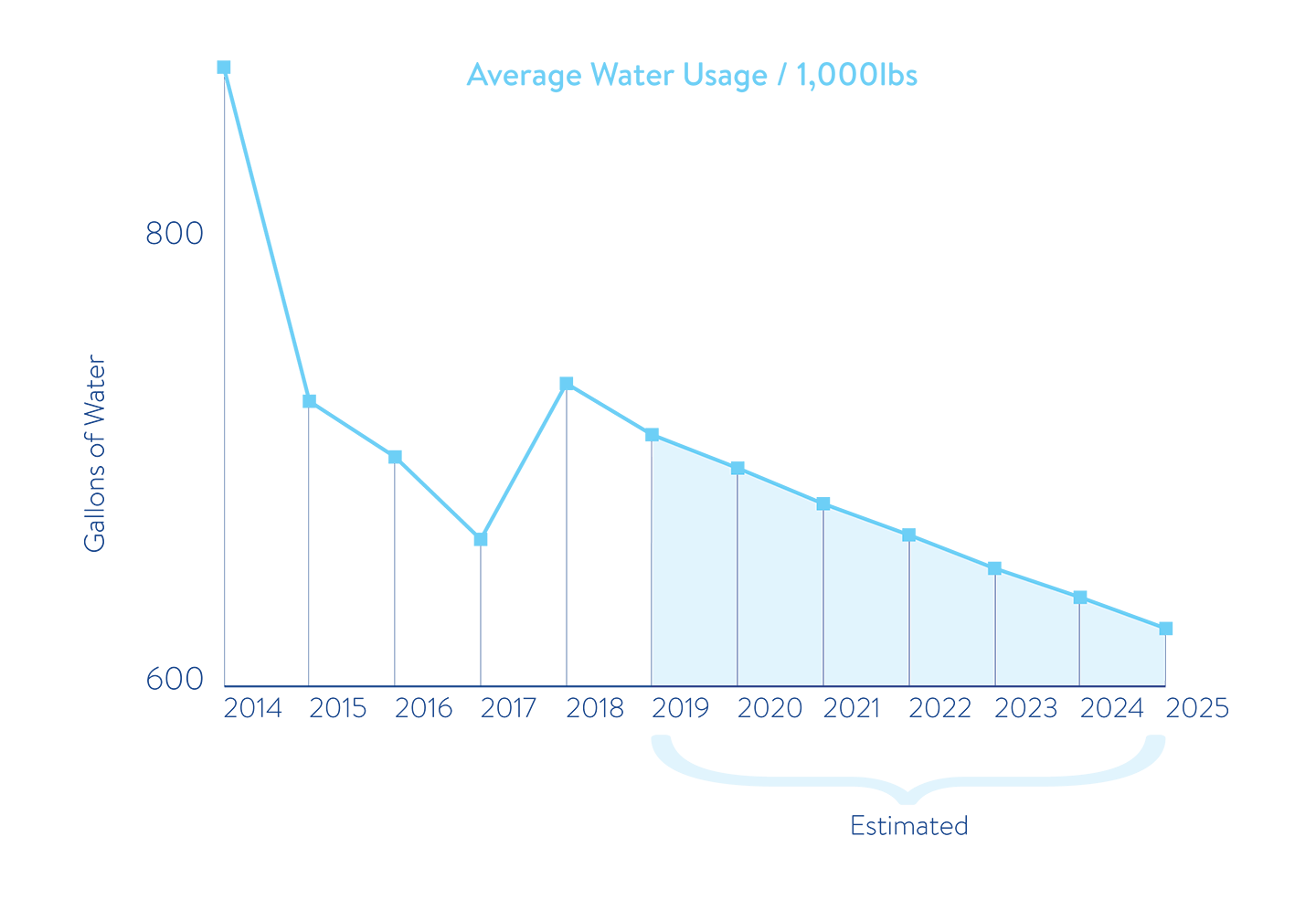 "Cow water":
The majority of milk is water. In the cheese-making process, curd and whey (a liquid) are separated. Whey is filtered again at the whey plant to concentrate it and separate lactose from protein. The remaining water we call "cow water." We send the cow water through a number of polishing steps and produce polished water that is high enough in quality to use in selected sanitation processes such as pre-rinses and truck washes. Three of our plants (Nampa, Buffalo, and Belmont) reuse that cow water every day.
Wastewater pollution:
Before being treated in either of our Belmont, WI or Nampa, ID wastewater treatment plants, or in a city water treatment facility, water that we use in our manufacturing process is referred "wastewater." Compared to 2014, we reduced our Chemical Oxygen Demand (COD) flux by 3.41lbs per thousand pounds of cheese reproduced. Once cleaned in our wastewater treatment plants, the treated water is placed back into the water system under our Federal EPA permits.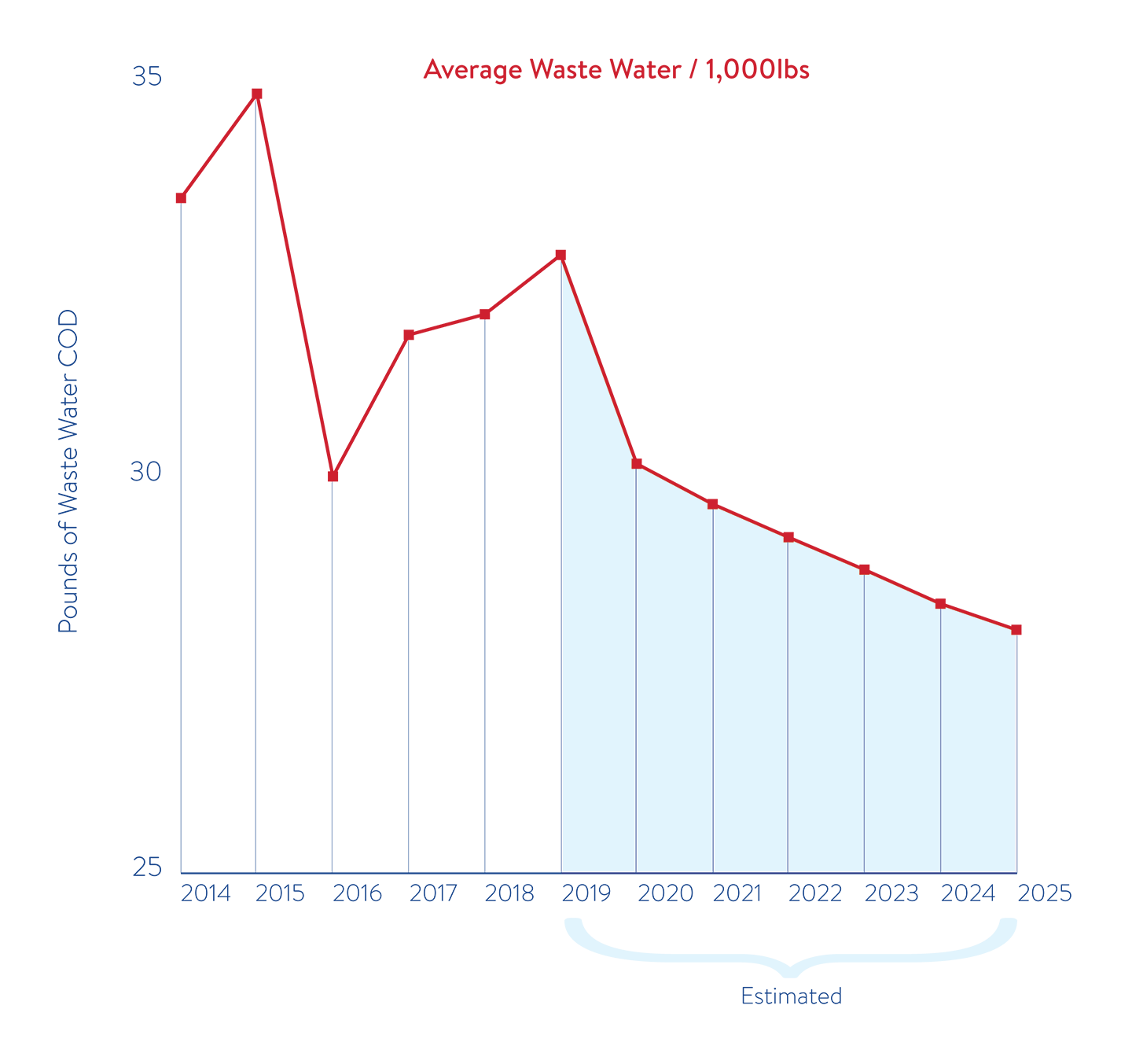 Waste Management
Part of our strategy to reduce waste is to maximize the use of every component present in the milk we collect while minimizing the drain on natural resources. We use protein (casein) to make our cheese, and our filtering technology to dry whey into powders (proteins, permeate and lactose), thereby making new products for human and animal consumption from what would otherwise have been wasted.
When it comes to cheese, downgraded products and salt are used for animal feed supplements and other waste reducing applications.
Our plants have the following recycling and reuse programs in place:
Caustic recovery
Waste cardboard
Film trim and cores
Super sacks
Steel
Wood pallets
Forklift lead/acid batteries
Used oil
PC's and other electronics
Forklift tires
To facilitate continued efforts to reduce waste, we track the following parameters:
Sanitation chemical inventory/use
Caustic recovery
Landfill (number of loads)
Hazardous waste disposal via manifest (pounds)
Obsolete film
Packaging: Reduce. Reuse. Recycle.
Our marketing and procurement teams focus on continuously improving our packaging materials and design to reduce our environmental footprint and use of natural resources. We strive to develop environmentally friendly packaging without compromising the safety of our products. We have already made significant progress, but we want to do more. A critical long-term goal is to focus on a threefold approach: reduce, reuse, and recycle with our #1 priority being reduce.
Ensuring an optimum product shelf life:
The primary purpose of packaging is to ensure protection and safety of products for the consumer. The challenge in this area is finding a balance between too much and too little. Dairy products are fragile: good, protective, safe packaging is crucial. By ensuring an optimum product shelf life, we reduce the possibility of waste and loss.
In addition, we recently changed our packaging to include "Best if used by," instead of "Use by," to communicate to consumers that our products, if sealed properly, are still safe to eat past the printed date. This encourages a reduction in food waste.
We use sustainable, corrugated packaging for our products, which:
Is 100% recyclable.
Is the most recycled form of packaging.
Is a sustainable form of packaging that meets market criteria for performance and cost.
Is a renewable resource from sustainable forestry lands and recycling of urban paper chase.
Has a high degree of stewardship throughout life cycle.
Maximizes use of renewable and recycled materials.
More than 77% of corrugated containers are recovered for recycling—more than any other packaging material.
Continue our water, electricity, and natural gas consumption.
Our overall goals for 2025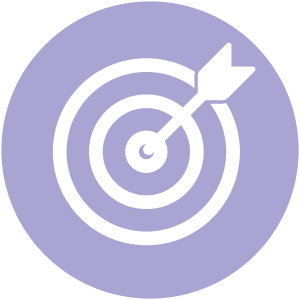 Our Objectives:
What we want to do for a better future
We will track the environmental impact of our finished products' distribution for a more complete picture of a product life-cycle, as well as to optimize freight and reduce our footprint.
We aim to better track our dumpster usage (in total number of units as well as total pounds sent to landfills).
We will work in synergy with our packaging, quality, and purchasing teams to find ways to keep our products secure while using more environmentally friendly solutions such as:
Plant-based packaging and trays
Less plastic
Biodegradable
We will continue to adapt these new packaging options on the manufacturing side.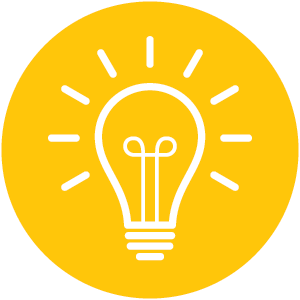 It is imperative that we at Lactalis American Group, as global corporate citizens, continue our ongoing efforts to benefit and support the environmental health of the communities in which we operate. We look forward to continued improvements and successes with these endeavors.
FeedMore WNY
FeedMore WNY is the larger group that encompasses the Meals on Wheels Program, the Food Bank Program, and the Community Center. For more information please visit feedmorewny.org
Food Bank for New York City
The Food Bank for New York City has been working to end food poverty for over 35 years. Learn more at foodbanknyc.org
F.A.R.M. Program
The F.A.R.M. Program sets the standards for improvement in dairy farming. Additional information can be found on the standards section of the F.A.R.M. website.
USDA's National Organic Program
An overview of this program here is available in the organic section of the USDA website.
Validus organic standards
These standards are outlined here.
Electricity Source – % by State
The data in the below chart was taken from the U.S. Energy Information Administration, Form EIA-860, 'Annual Electric Generator Report' and Form EIA-860M, 'Monthly Update to the Annual Electric Generator Report.'